Albuquerque Indian Dental Clinic
Phase 2 Reopening
In response to COVID-19 requirements, we are seeing emergency patients and a limited number of scheduled appointments for routine and orthodontic dental care. If you have any questions, please call our front desk at 505-922-4200
Caring for Native Smiles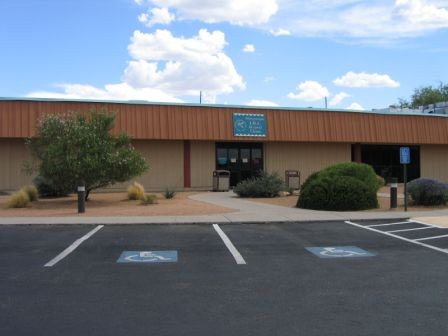 Location:
9169 Coors NW
Albuquerque
New Mexico, 87120
(on the SIPI campus)
Phone: 505-346-2306
Mailing Address:
PO Box 67830, Albuquerque, NM 87193
Hours of Operation:
Routine and Preventive Care
7:30 am-5:30 pm Monday, Wednesday, Thursday
7:30 am-4:30 pm Friday
9:30 am-5:30 pm Tuesday
Closed Saturday, Sunday and Federal Holidays
Emergency Care
1 pm-3:15 pm, Monday-Friday
Emergency patients are limited each day and seen on a first come, first serve basis each afternoon. You may come in as early as 7:30 am to sign up as an emergency walk-in to secure a spot for the afternoon. Walk-in patients will be seen in order or by severity and wait times will vary. Walk-in patients who have signed up will need to arrive between 1 pm and 3:15 pm to be seen that day.
After Hours Emergency Care
Go to your local Emergency Room or Urgent Care Center (you may be responsible for payment)
Contacts:
Patient Feedback : CEO Maureen Cordova
Clinical Questions: Director is Dr. Darlene Sorrell, Deputy Clinical Director is Dr. Zellisha Quam LeBeaux
Website Questions: Administrator is John Jaramillo
Dental Assistant Externship Questions: Coordinators are Marthann Sanchez or Linda Dudley
Billing Questions: Business Office Manager is Billie Renville
Services:
AIDC is the Albuquerque Area's only IHS Urban dental clinic. We treat the dental health of:
Children (a parent or guardian is required to attend appointments with children under 18)
Adults up to age 30
Pregnant women
Adults for emergency care
Our friendly and professional staff is excited to make AIDC your family's dental home. We provide:
Preventive and Routine Dental Services for children and adults up to age 30
Braces (referral required)
Pregnant Woman Dental Exams
Same Day Emergency Dental Care (for children and adults of any age)
Patient Information:
First Visit - To make you first visit with us go as smoothly as possible these are some of things we will need.
A parent or legal guardian must be present at any appointment for children under 18. Please plan to bring the following:
Legal papers for temporary or permanent guardianship
The patient's Certificate of Indian Blood (CIB) or the parent's CIB if the child is under 18 and the child's CIB is not available at the first appointment
Social Security Card
Picture ID
Private insurance cards or Medicaid information
List of current medications including over-the-counter
Medical History Form (Please print, SHOULD NOT be signed until witnessed by the staff upon check in)
Braces:
The Albuquerque Area Braces Program is located at the Albuquerque IHS Dental Clinic. We accept referrals from Albuquerque Area IHS, Tribal and Urban dental programs. Your local dental clinic will help you get the required referral to be seen at our program. Call your local dental clinic to find out how your child can get braces at our clinic.
Your child must be 14 years or younger at the time for the referral to be considered for braces. Once you have been referred to our program, we will tell you the steps needed to be in the program.
Braces can help build your child's self esteem by straightening teeth and aligning the jaw for dental health and a beautiful smile.
We are proud to be accredited by the Accreditation Association for Ambulatory Health Care (AAAHC), a private, non-profit organization established as the leader in developing standards to advance and promote patient safety, quality care, and value for ambulatory health care through peer based accreditation processes, education, and research. A certificate of accreditation is awarded to organizations that are found to be in compliance with AAAHC Standards.