The Indian Health Service continues to work closely with our tribal partners to coordinate a comprehensive public health response to COVID-19. Read the latest info.
Diabetes Treatment Algorithms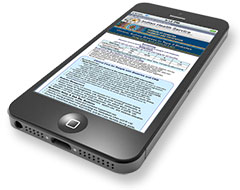 The Diabetes Treatment Algorithms were developed to provide clinicians with a quick reference to treatment algorithms based on national guidelines and the Standards of Care and Clinical Practice Recommendations: Type 2 Diabetes. The algorithms are a collaborative effort between Indian health system professionals and have been reviewed by the IHS Division of Diabetes.
The algorithms provide the clinician with basic information needed at the point of patient care and also provide:
Step-by-step management of the associated condition.
Dosing, common adverse reactions and contraindications for medications on the IHS National Core Formulary.
Treatment targets and goals.
Recommended monitoring parameters.
The Diabetes Treatment Algorithms are intended to serve as a tool to enhance the information required in treating patients with type 2 diabetes. It is not a substitute for the knowledge and information provided by complete national guidelines or the IHS Diabetes Standards of Care for Patients with Type 2 Diabetes. The algorithms will be updated periodically but changes in national practice may occur more quickly—users are advised to stay abreast of current clinical practice recommendations.
---
---
---