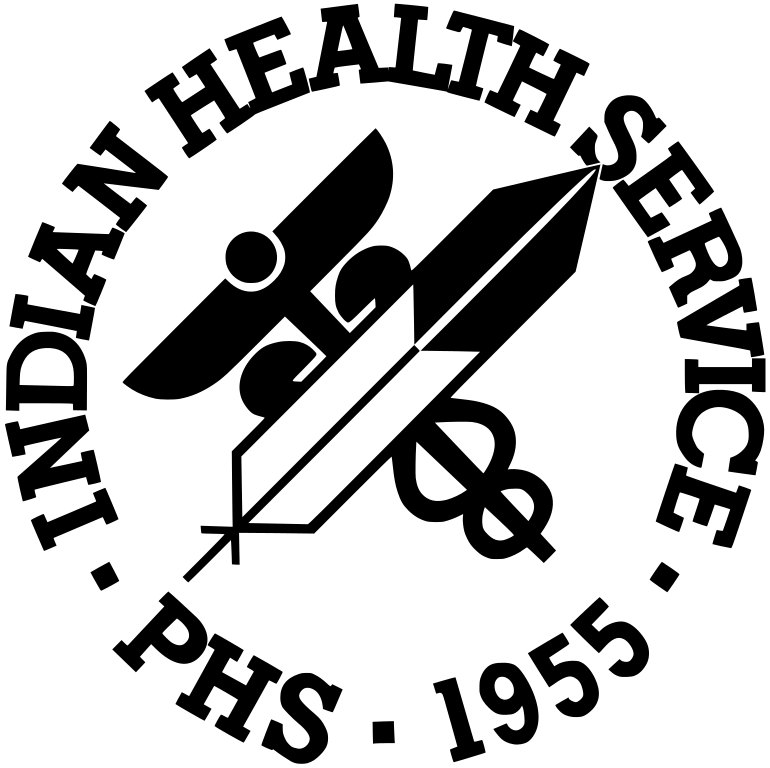 Indian Health Service
The Federal Health Program for American Indians and Alaska Natives
Weight Management, Overweight, and Obesity
Diabetes Standards of Care and Resources for Clinicians and Educators
Weight Management, Overweight, and Obesity
Obesity and overweight, increasingly prevalent risk factors among American Indian and Alaska Native people with diabetes, increase insulin resistance, and raise blood glucose levels. In turn, they exacerbate diabetes complications and make diabetes management more complex. Therapeutic lifestyle changes designed to achieve weight loss are the core components of weight management counseling, and are essential for managing diabetes and its comorbidities.
Clinical Practice Recommendations
Recommendations for Weight Management, Overweight, and Obesity
Assess weight and Body Mass Index (BMI) at diabetes visits.
Refer patients who are overweight (BMI 25.0-29.9 kg/m2) or obese (BMI ≥ 30 kg/m2) to structured community-based or clinic-based weight loss programs that emphasize goal setting, coaching, and motivational interviewing; education and skills development, physical activity, self-monitoring, problem solving, behavioral change, stress and stimulus control, the importance of social support, and the use of community resources.
Provide weight management counseling by a multidisciplinary team.
Bariatric surgery

Providers may consider whether to discuss the option of bariatric surgery with diabetes patients who have:

BMI ≥ 40 kg/m2, at any level of glycemic control or pharmacotherapy
BMI ≥ 30.0-39.9 kg/m2, particularly when lifestyle therapy and pharmacotherapy fail to control diabetes

Candidates for bariatric surgery should receive a comprehensive behavioral health assessment prior to surgery.
Post-surgery

Provide ongoing lifestyle support and medical and nutritional monitoring.
Assess need for behavioral health services.
| Classification | BMI |
| --- | --- |
| Underweight | < 18.4 kg/m2 |
| Normal | 18.5-24.9 kg/m2 |
| Overweight | 25-29.9 kg/m2 |
| Obesity (Class 1) | 30-34.9 kg/m2 |
| Obesity (Class 2) | 35-39.9 kg/m2 |
| Extreme Obesity (Class 3) | > 40 kg/m2 |
Clinician and Educator Resources
Featured Weight Management, Overweight, and Obesity Resources
Patient Education Resources
Weight Management, Overweight, and Obesity Patient Education Resources
CME Training
Weight Management, Overweight, and Obesity CME Trainings
Session Title
Session Material
CME/CE Information

Diabetes Nurse Specialist
(Originally presented on 11/02/22.)

CE Information


[PDF – 403 KB]

Designated Credit Hours: 1.0
ACCME, ACPE, ANCC, CDR, CERP


Interim Director, Center for Preventive Cardiology
Professor, Department of Medicine
Knight Cardiovascular Institute
Division of Endocrinology, Diabetes, and Clinical Nutrition
Oregon Health & Science University
(Originally presented on 04/13/22.)

CE Information


[PDF – 185 KB]

Designated Credit Hours: 1.0
ACCME, ANCC, CDR, CERP, ACPE

The Physical Activity Guidelines and Move Your Way Campaign: Promoting Physical Activity to Reduce Chronic Disease

Exit Disclaimer: You Are Leaving www.ihs.gov


Alison Vaux-Bjerke, MPH, MCHES
Kate Olscamp, MPH, CHES, PMP
U.S. Department of Health and Human Services
OS/OASH
Office of Disease Prevention and Health Promotion
(Originally presented on 10/06/21.)

CE Information


[PDF – 188 KB]

Designated Credit Hours: 1.0
ACCME, ANCC, CDR, CERP

Why Breastfeeding Support is a Shared Responsibility

Exit Disclaimer: You Are Leaving www.ihs.gov


Jessica Quinlan, MPH, RD, CLC
Pueblo of Zuni WIC Program Nutrition Coordinator
Zuni Youth Enrichment Project Food Sovereignty Coordinator
(Originally presented on 08/25/21.)

CE Information


[PDF – 268 KB]

Designated Credit Hours: 1.0
ACCME, ANCC, CDR, CERP

Diabetes Prevention Strategies: Evidence, Experiences, and Outcomes

Exit Disclaimer: You Are Leaving www.ihs.gov


Richard Arakaki, MD
Endocrinologist
Professor Emeritus
University of Hawaii
(Originally presented on 8/11/21.)

CE Information


[PDF – 265 KB]

Designated Credit Hours: 1.0
ACCME, ANCC, CDR, CERP

Physical Activity: Little Changes for Big Results

Exit Disclaimer: You Are Leaving www.ihs.gov


Russell Price, BS, CSCS
Health Educator
Wewoka Indian Health Center
Wewoka, OK
(Originally presented on 7/21/21.)

CE Information


[PDF – 236 KB]

Designated Credit Hours: 1.0
ACCME, ANCC, CDR, CERP