Low Blood Sugar
Low Blood Sugar
Know the Symptoms of Low Blood Sugar.
Low blood sugar can be a problem. You may feel one or more of the symptoms below when your blood sugar is getting low. Some people may not feel any symptoms.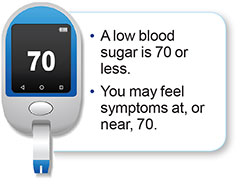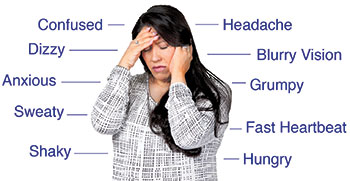 What To Do If You Have Low Blood Sugar Symptoms.
If you have your meter nearby, check your blood sugar. It is okay if you cannot check. It is more important to treat your symptoms right away.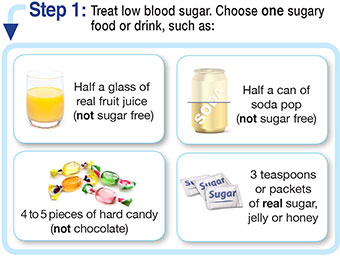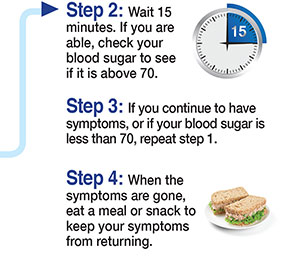 Talk to Your Health Care Provider.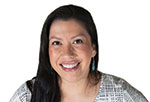 Let your health care provider know if you are having symptoms of low blood sugar. You may need a change in your medicine.