The Indian Health Service continues to work closely with our tribal partners to coordinate a comprehensive public health response to COVID-19. Read the latest info.
Education Materials and Resources (Online Catalog)
Product Details
Health for Native Life (Number 7)
Health for Native Life magazine featuring real-life stories of Native Americans and Alaska Natives who are taking steps to prevent or manage diabetes.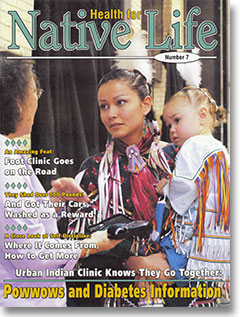 Format:
Magazine
Audience:
Health Care Professionals, Patients/Clients, Program Staff
Topic:
Diabetes Prevention, General Diabetes
You might also be interested in: