Education Materials and Resources (Online Catalog)
Product Details
Gestational Diabetes - How to Have a Healthy Baby
24-page basic booklet that defines gestational diabetes, and how to stay healthy if you have it. It also talks about the risk for developing diabetes after giving birth, and how to lower the risk for diabetes. Easy to read.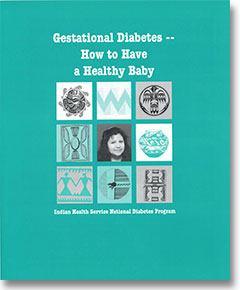 Format:
Booklet/Brochure
Audience:
Health Care Professionals, Patients/Clients, Program Staff
Topic:
Pregnancy
We're sorry, this item is currently out of stock.
You might also be interested in: