The Indian Health Service continues to work closely with our tribal partners to coordinate a comprehensive public health response to COVID-19. Read the latest info.
Conferences and Workshops
Past Conferences and Workshops
2019 Diabetes in Indian Country Conference
The 2019 IHS Diabetes in Indian Country Conference was held in Oklahoma City August 6 - 9. The conference provides continuing education opportunities and collaboration on issues related to improving outcomes for people with diabetes and those at risk for developing diabetes.

Conference Highlights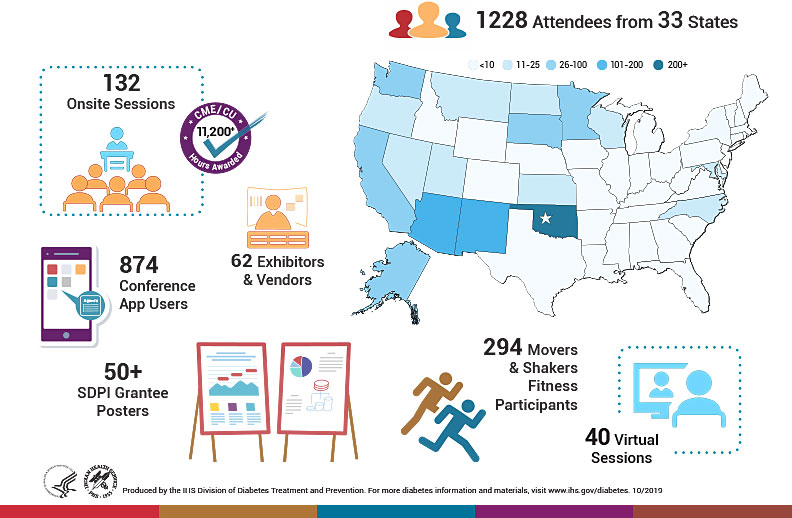 Download Infographic [PDF – 521 KB]
Looking for Conference Materials?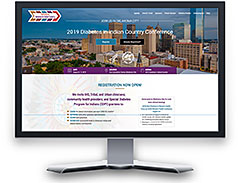 Photo Gallery