Functions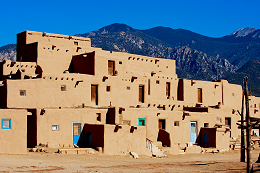 The twelve Office of Direct Service and Contracting Tribes (ODSCT) functions include:
Providing Agency leadership and advocacy for Direct Service Tribes (DST) in the development of health policy, program management, budget formulation and resource allocation and advises the Indian Health Service (IHS) Director and senior management on DST issues and concerns.
Providing Agency leadership concerning policy development and Agency functions and responsibilities associated with self-determination contracting (Title I of the Indian Self-Determination and Education Assistance Act, Public Law 93-638, as amended), monitors Agency compliance with self-determination policies, administrative procedures and guidelines, and advises the Director, IHS, and senior management on activities and issues related to self-determination contracting.
Providing Agency leadership in the development of contract support cost (CSC) policy, and fulfills national operational responsibilities, with respect to the CSC program administered by IHS;
Providing Agency leadership with respect to policy development and issues concerning new Federally recognized/restored Tribes.
Administering a national statutorily mandated grant program designed to assist Tribes and Tribal organizations in beginning and/or expanding self-determination activities.
Serving as the principal liaison with DST Tribal leaders, the Direct Service Tribes Advisory Committee (DSTAC), national Indian or Tribal organizations, inter-Tribal consortiums, Area health boards, and Service Unit health boards.
Coordinating quarterly DSTAC and annual DST meetings to provide a forum for DST Tribal leaders to express their concerns and primary issues relating to direct health care delivery by the IHS.
Coordinating and facilitating meetings between Direct Service and Title I contracting Tribal delegations and the Office of the Director at Headquarters, during national meetings and at other locations as required.
Maintaining a central database of contact information for Tribal leaders, health director's health programs, etc.
Assuring that Indian Tribes and Tribal organizations are informed regarding pertinent health policy and program management issues and that consultation, with participation by Indian Tribes and Tribal organizations, occurs during the development of IHS policies and Agency decision making.
Providing technical assistance and support to IHS Area Offices and to Tribes in administering health programs.
Participating in cross-cutting issues and processes, including but not limited to emergency preparedness/security, budget formulation, self-determination issues, Tribal share computations, and resolution of audit findings as needed.
Federal Register Notice of the ODSCT Organization, Functions, and Delegation of Authority Exit Disclaimer: You Are Leaving www.ihs.gov [PDF]