The Indian Health Service continues to work closely with our tribal partners to coordinate a comprehensive public health response to COVID-19. Read the latest info.
Navajo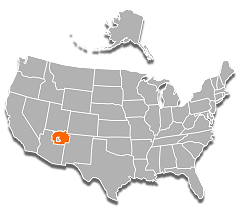 Regional Human Resource Director:
Oversees all regional activity, provides advice to top level mangers, and addresses policy issues.
Client Services:
Classification, staffing, placement, processing, pay administration, scholarship program, employee orientation & exit interviews.
Workforce Relations:
Labor management, performance, conduct, benefits, suitability, payroll problems, other employee services, training
Strategic Planning:
Human capital management & succession planning, reporting on HR accomplishments relative to the IHS Director's performance plan.
Navajo Area Office (AZ)| Chinle Service Unit (AZ) | Crownpoint Service Unit (NM) | Gallup Service Unit (NM) | Kayenta Service Unit (AZ) | Shiprock Service Unit (NM)
Navajo Area Office (AZ)
| Name | Title | Phone | Location |
| --- | --- | --- | --- |
| Larrisa Emerson | REGIONAL HR DIRECTOR | 928-871-5834 | ST MICHAELS, AZ |
| Tammie Becenti | HR Management Analyst | Email Only | ST MICHAELS, AZ |
| COMPENSATION | | | |
| Arnie Sarracino | HR SPEC (COMPENSATION) | 928-871-5834 | ST MICHAELS, AZ |
| Lavina Hunter | HR SPEC | Email Only | ST MICHAELS, AZ |
| DIVISION OF CLIENT SERVICES | | | |
| Karen Lee | CLIENT SERVICES DIRECTOR | 928-871-5834 | ST MICHAELS, AZ |
| Angela Segay | HR SPEC (INFO SYSTEMS) | 928-871-5834 | ST MICHAELS, AZ |
| RECRUITMENT and PLACEMENT | | | |
| Henrietta Antonio | HR SPEC (QA) | 928-871-5834 | ST MICHAELS, AZ |
| Terrilyn Williams | HR SPEC (REC-PL) | 928-871-5834 | ST MICHAELS, AZ |
| CLASSIFICATION | | | |
| Orlondo Haven | SUPV HR SPEC (CLASS) | 928-871-5834 | ST MICHAELS, AZ |
| Verna Scott | HR SPEC (CLASS) | 928-871-5834 | ST MICHAELS, AZ |
| DIVISION OF WORKFORCE RELATIONS | | | |
| Sharon Begay-McCabe | WORKFORCE RELATIONS DIRECTOR | 928-871-5834 | ST MICHAELS, AZ |
| EMPLOYEE BENEFITS / RETIREMENT / WORKER'S COMPENSATION | | | |
| Alissa Joe | HUMAN RESOURCES ASST | 928-871-5834 | ST MICHAELS, AZ |
| DIVISION OF STRATEGIC PLANNING | | | |
| Roselinda White | STRATEGIC PLANNING DIRECTOR | 928-871-5834 | ST MICHAELS, AZ |
| Roselinda White | Area Ethics Officer | | |
| Aletha John | HR SPEC (HR DEVELOPMENT) | 928-871-5834 | ST MICHAELS, AZ |
| Yolanda Devore | Program Support Assistant (ETHICS) | 928-871-5834 | ST MICHAELS, AZ |
| DIVISION OF PERSONNEL SECURITY | | | |
| Aprell Bigthumb | PERSONNEL SECURITY DIRECTOR | 928-871-5834 | ST MICHAELS, AZ |
| Lara Willie | Personnel Security Spec | 928-871-5834 | ST MICHAELS, AZ |
| Harold Joe | Personnel Security Spec | 928-871-5834 | ST MICHAELS, AZ |
Chinle Service Unit (AZ)
| Name | Title | Phone | Location |
| --- | --- | --- | --- |
| RECRUITMENT and PLACEMENT | | | |
| Karen King | SUPV HR SPEC | 928-674-7020 | CHINLE, AZ |
| Katerina Begay | HUMAN RESOURCES ASST | 928-674-7020 | CHINLE, AZ |
| Jacqueline Tsosie | HR SPEC (REC-PL) | 928-674-7020 | CHINLE, AZ |
| Leishawn Bahe | HR SPEC (REC-PL) | 928-674-7020 | CHINLE, AZ |
| Rachell Lee | HR SPEC (REC-PL) | 928-674-7020 | CHINLE, AZ |
| Tully Frank | HR SPEC (REC-PL) | 928-674-7020 | CHINLE, AZ |
| Vanessa Lee | HR SPEC (REC-PL) | 928-674-7020 | CHINLE, AZ |
| Vacant | HR Spec (Quality Assurance) | 928-674-7020 | CHINLE, AZ |
| CLASSIFICATION | | | |
| Bernita Lester | HR SPEC (CLASS) | 928-674-7020 | CHINLE, AZ |
| Heliry Benally | HR SPEC (CLASS) | 928-674-7020 | CHINLE, AZ |
| PAYROLL / COMPENSATION | | | |
| Bernice Harvey | HR SPEC (COMPENSATION) | 928-674-7020 | CHINLE, AZ |
| Jancita Johnson | CIVILIAN PAY TECH | 928-674-7020 | CHINLE, AZ |
| Vacant | CIVILIAN PAY TECH | 928-674-7020 | CHINLE, AZ |
| EMPLOYEE BENEFITS / RETIREMENT / WORKER'S COMPENSATION | | | |
| Shawn Brown | HR ASST (EMPLOYEE BENEFITS/OA) | 928-674-7020 | CHINLE, AZ |
| EMPLOYEE RELATIONS / LABOR RELATIONS | | | |
| Elvira Martin | HR SPEC (ER/LR) | 928-674-7020 | CHINLE, AZ |
| PERSONNEL SECURITY / HPSD-12 PIV CARD SERVICES | | | |
| Shirleen Shirley | Personnel Security Spec | 928-674-7020 | CHINLE, AZ |
| Jaime Begay | Security Assistant | 928-674-7020 | CHINLE, AZ |
| Racy Sells-Yazzie | HR SPEC | 928-674-7020 | CHINLE, AZ |
| Malynda Irvin | HUMAN RESOURCES ASST | 928-674-7020 | CHINLE, AZ |
Crownpoint Service Unit (NM)
Gallup Service Unit (NM)
| Name | Title | Phone | Location |
| --- | --- | --- | --- |
| RECRUITMENT and PLACEMENT | | | |
| Sylvia Hunt | SUPV HR SPEC | 505-722-1412 | GALLUP, NM |
| Susie Saunders | HUMAN RESOURCES ASST | 505-722-1412 | GALLUP, NM |
| Tara Tsosie | HUMAN RESOURCES ASST | 505-722-1412 | GALLUP, NM |
| Tonia Becenti | HR SPEC (REC-PL) | 505-722-1412 | GALLUP, NM |
| Tia Capitan | HR SPEC (REC-PL) | 505-722-1412 | GALLUP, NM |
| Sarah Morgan | HR SPEC (REC-PL) | 505-722-1412 | GALLUP, NM |
| Vacant | HR SPEC (REC-PL) | 505-722-1412 | GALLUP, NM |
| Vacant | HR SPEC (REC-PL) | 505-722-1412 | GALLUP, NM |
| Geraldine Thompson | HR SPEC (REC-PL) | 505-722-1412 | GALLUP, NM |
| Marcheta Keith | HR SPEC (REC-PL) | 505-722-1412 | GALLUP, NM |
| CLASSIFICATION | | | |
| Frederick Nez | HR SPEC (CLASS) | 505-722-1412 | GALLUP, NM |
| Sherri Magys | HR SPEC (CLASS) | 505-722-1412 | GALLUP, NM |
| COMPENSATION | | | |
| Dwayne Antonio | HR SPEC (COMPENSATION) | 505-722-1412 | GALLUP, NM |
| Vacant | HR SPEC (COMPENSATION) | 505-722-1412 | GALLUP, NM |
| PAYROLL | | | |
| Suzette Sanchez | CIVILIAN PAY TECH | 505-722-1412 | GALLUP, NM |
| Virginia Upshaw | CIVILIAN PAY TECH | 505-722-1412 | GALLUP, NM |
| EMPLOYEE BENEFITS / RETIREMENT / WORKER'S COMPENSATION | | | |
| Lucinda Bahe | HR ASST (EMPLOYEE BENEFITS/OA) | 505-722-1412 | GALLUP, NM |
| EMPLOYEE RELATIONS / LABOR RELATIONS | | | |
| Janilda Sherman | Gallup-SUPV HR SPEC (EMPL/LABOR REL) | 505-722-1412 | GALLUP, NM |
| Tyson Redhorse | HR SPEC (ER/LR) | 505-722-1412 | GALLUP, NM |
| Pauline Holona | HR SPEC (ER/LR) | 505-722-1412 | GALLUP, NM |
| PERSONNEL SECURITY / HPSD-12 PIV CARD SERVICES | | | |
| Varvara Phillips | Personnel Security Spec | 505-722-1412 | GALLUP, NM |
| Jamie Payton | Personnel Security Spec | 505-722-1412 | GALLUP, NM |
| Raymie Hurley | Security Assistant | 505-722-1412 | GALLUP, NM |
| Collins Largo | Security Assistant | 505-722-1412 | GALLUP, NM |
| Tamara Yazzie | HUMAN RESOURCES ASST | 505-722-1412 | GALLUP, NM |
Kayenta Service Unit (AZ)
| Name | Title | Phone | Location |
| --- | --- | --- | --- |
| RECRUITMENT and PLACEMENT | | | |
| Melissa Stanley | SUPV HR SPEC | 928-697-4380 | KAYENTA, AZ |
| Alesia Sullivan | HUMAN RESOURCES ASST | 928-697-4380 | KAYENTA, AZ |
| Rhiannon Bailey | HUMAN RESOURCES ASST | 928-697-4380 | KAYENTA, AZ |
| Arlene Big | HR SPEC (REC-PL) | 928-697-4380 | KAYENTA, AZ |
| Dori Sombrero | HR SPEC (REC-PL) | 928-697-4380 | KAYENTA, AZ |
| Pauline Begay | HR SPEC (REC-PL) | 928-697-4380 | KAYENTA, AZ |
| Raquel Sells | HR SPEC (REC-PL) | 928-697-4380 | KAYENTA, AZ |
| Vacant | HR SPEC (REC-PL) | 928-697-4380 | KAYENTA, AZ |
| CLASSIFICATION | | | |
| Cheryl Holiday | HR SPEC (CLASS) | 928-697-4380 | KAYENTA, AZ |
| PAYROLL | | | |
| Victoria Begay | CIVILIAN PAY TECH | 928-697-4380 | KAYENTA, AZ |
| EMPLOYEE BENEFITS / RETIREMENT / WORKER'S COMPENSATION | | | |
| Vacant | HUMAN RESOURCES ASST | 928-697-4380 | KAYENTA, AZ |
| EMPLOYEE RELATIONS / LABOR RELATIONS | | | |
| Devin James | HR SPEC (ER/LR) | 928-697-4380 | KAYENTA, AZ |
| PERSONNEL SECURITY / HPSD-12 PIV CARD SERVICES | | | |
| Janet Nash | Personnel Security Spec | 928-697-4380 | KAYENTA, AZ |
| Whitney Casuse | Security Assistant | 928-697-4380 | KAYENTA, AZ |
| Darlene Fuller | HR SPEC | 928-697-4380 | KAYENTA, AZ |
Shiprock Service Unit (NM)
| Name | Title | Phone | Location |
| --- | --- | --- | --- |
| RECRUITMENT and PLACEMENT | | | |
| Christina Bitsilly | SUPV HR SPEC | 505-368-6090 | SHIPROCK, NM |
| Ashlee Begay | HUMAN RESOURCES ASST | 505-368-6090 | SHIPROCK, NM |
| Elouise Billie | HUMAN RESOURCES ASST | 505-368-6090 | SHIPROCK, NM |
| Charlotte Denetchee | HUMAN RESOURCES ASST | 505-368-6090 | SHIPROCK, NM |
| Geraldine Arviso | HR SPEC (REC-PL) | 505-368-6090 | SHIPROCK, NM |
| Charley, Christopher | HR SPEC (REC-PL) | 505-368-6090 | SHIPROCK, NM |
| Vacant | HR SPEC (REC-PL) | 505-368-6090 | SHIPROCK, NM |
| Pamela Harrison | HR SPEC (REC-PL) | 928-656-5010 | RED MESA, AZ |
| Gloria Smith | HR SPEC (REC-PL) | 928-656-5013 | RED MESA, AZ |
| CLASSIFICATION | | | |
| Marlon White | HR SPEC (CLASS) | 505-368-6090 | SHIPROCK, NM |
| Kelley Lake | HR SPEC (CLASS) | 505-368-6090 | SHIPROCK, NM |
| COMPENSATION | | | |
| Vacant | HR SPEC (COMPENSATION) | 505-368-6090 | SHIPROCK, NM |
| PAYROLL | | | |
| Yolanda Begaye | CIVILIAN PAY TECH | 505-368-6090 | SHIPROCK, NM |
| EMPLOYEE BENEFITS / RETIREMENT / WORKER'S COMPENSATION | | | |
| Verna Collins | HR ASST (EMPLOYEE BENEFITS/OA) | 505-368-6090 | SHIPROCK, NM |
| EMPLOYEE RELATIONS / LABOR RELATIONS | | | |
| Vacant | HR SPEC (ER/LR) | 505-368-6090 | SHIPROCK, NM |
| Miranda Montoya | HR SPEC (ER/LR) | 505-368-6090 | SHIPROCK, NM |
| PERSONNEL SECURITY / HPSD-12 PIV CARD SERVICES | | | |
| Anslem James | Personnel Security Spec | 505-368-6090 | SHIPROCK, NM |
| Clarissa Lee | Personnel Security Spec | 505-368-6090 | SHIPROCK, NM |
| Vacant | Personnel Security Spec | 505-368-6090 | SHIPROCK, NM |
| Vacant | Personnel Security Spec | 505-368-6090 | SHIPROCK, NM |
| Laria Hatch | Security Assistant | 505-368-6090 | SHIPROCK, NM |