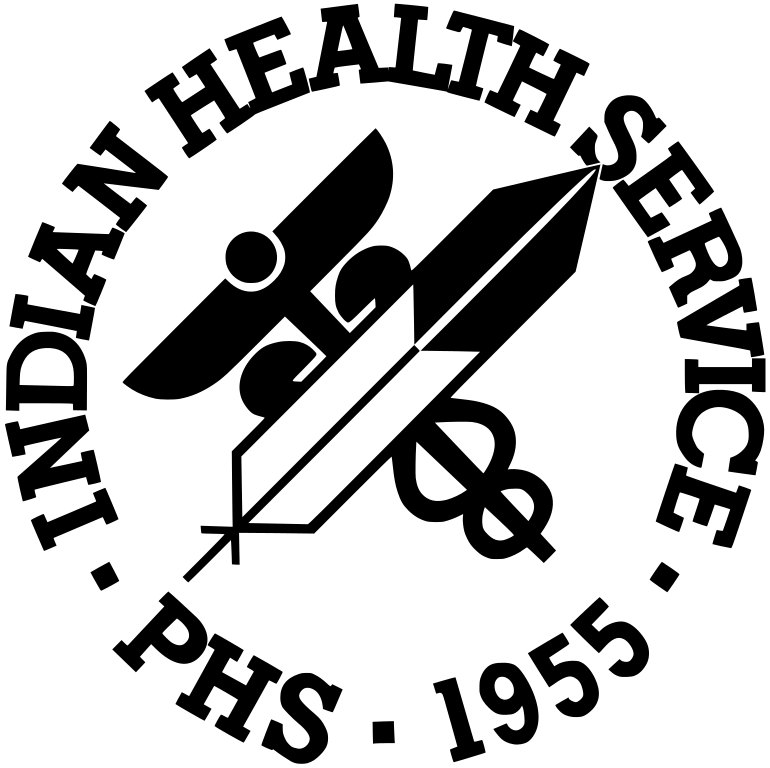 Indian Health Service
The Federal Health Program for American Indians and Alaska Natives
Diabetes Standards of Care and Resources for Clinicians and Educators
Blood Pressure
Blood pressure (BP) control in people with diabetes is essential to reduce the risk of diabetes complications, including heart attack, stroke, heart failure, retinopathy, and kidney disease. Hypertension (HTN) or high BP is defined as a systolic BP greater than or equal to 130 mmHg or a diastolic BP greater than or equal to 80 mmHg. Hypertension in people with diabetes is common and often requires multiple medications to achieve targeted goals.
Clinical Practice Recommendations
Recommendations for Blood Pressure
Measurement and Monitoring
Accurate measurement of blood pressure (BP) in the office setting requires calibrated and maintained equipment, regular retraining, and verification of proper technique for staff.* It is important to follow well-established procedures for measuring BP (See In-Office Measuring Blood Pressure Infographic

Exit Disclaimer: You Are Leaving www.ihs.gov

).
Measure BP at diabetes diagnosis and at every visit.
Prescribe a home BP monitor. Encourage the patient to measure and record BP at different points in time, particularly following medication changes or before provider visits.**
* TARGET:BP Technique quick-check competency tool Exit Disclaimer: You Are Leaving www.ihs.gov for health care staff from American Heart Association/American Medical Association
** Review guidance on the role of clinicians to support self-monitoring and provide patient feedback in Self-Measured Blood Pressure Monitoring: Action Steps for Clinicians Exit Disclaimer: You Are Leaving www.ihs.gov from Million Hearts®.
Hypertension Treatment Goals
The BP treatment target for most adults with diabetes and hypertension (HTN) is less than 130/80 mmHg. Treatment targets should be individualized and based on shared decision making (see Diabetes Treatment Algorithm: Hypertension Management in Type 2 Diabetes).
Consider a higher BP target of <140/90 mmHg for patients with:

older age or frailty
multiple advanced comorbidities
polypharmacy
high risk for hypotension
burdensome side effects in achieving lower target

Consider a lower BP target in patients with diabetes at risk for kidney disease progression (in patients with a urine albumin-to-creatinine ratio (UACR) ≥300 mg/g).
The BP treatment target for children and adolescents with diabetes and HTN varies with age.
Adolescents aged 13 years and older- Target BP <130/80 mmHg
Children aged less than 13 years- Target BP <90th percentile for gender, age, and height
Treatment of Elevated BP or HTN
BP greater than 120/80 mmHg
Advise to limit salt intake (see Sodium Fact Sheet

Exit Disclaimer: You Are Leaving www.ihs.gov

from Dietary Guidelines for Americans).
Recommend a physical activity program to help patients maintain a healthy weight (aim for 150 minutes of moderate intensity exercise per week).
Advise patients to limit alcohol intake (1 drink for women and 2 drinks for men per day).
Provide tobacco cessation counseling and treatment.
Encourage patients to get enough sleep (usually 7 to 9 hours for adults 18 – 64 years old, and 7 to 8 hours for adults aged 65 years and older).
BP greater than or equal to 130/80 mmHg
Clinician and Educator Resources
Featured Blood Pressure Resources
Patient Education Resources
Blood Pressure Patient Education Resources
CME Training
Lipid Management CME Trainings
Session Title
Session Material
CME/CE Information

Clinical Consultant
IHS Division of Diabetes
(Originally presented on 07/26/23)

CE Information


[PDF – 592 KB]

Designated Credit Hours: 1.0
ACCME, ACPE, ANCC, CDR, CDE

Hypertension Guidelines

Exit Disclaimer: You Are Leaving www.ihs.gov


Dena Wilson, MD, FACC
IHS Chief Clinical Consultant for Cardiology
Chief Medical Officer, Phoenix Area IHS
(Originally presented on 6/16/21.)

CE Information


[PDF – 233 KB]

Designated Credit Hours: 1.0
ACCME, ANCC, CDR, CERP