Fort Thompson Service Unit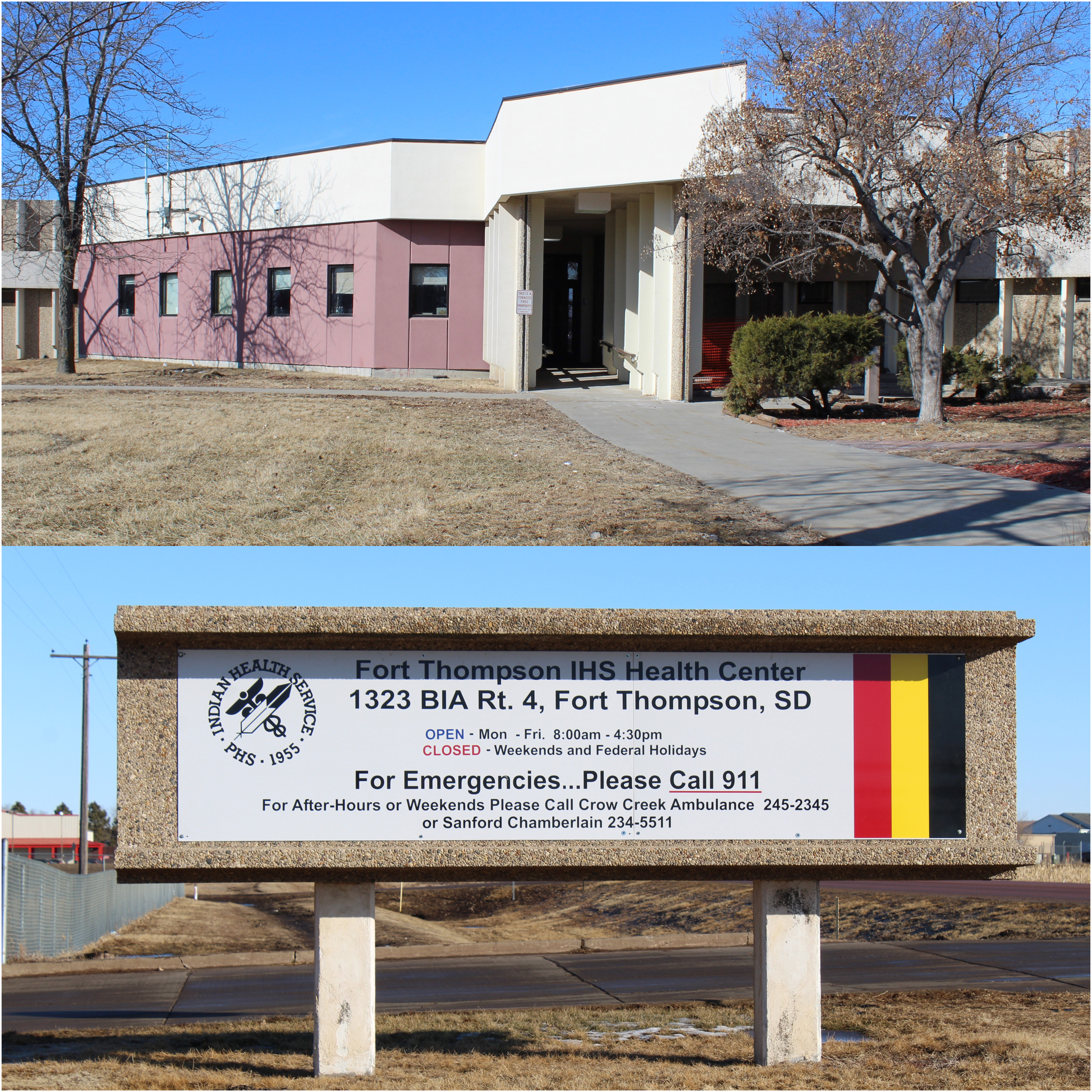 Fort Thompson IHS Health Center
1323 BIA Route 4
PO Box 200
Fort Thompson, South Dakota
Phone: 605-245-1540
FAX: 605-245-2384
Notice of Privacy Practices [PDF - 776 KB]
Hours of Operation:
General
Monday - Friday: 08:00am to 04:30pm
Dental
Monday - Friday: 8:00am - 4:30pm
Pharmacy
Monday - Friday: 08:00am to 04:30pm
Pharmacy is closed on Wednesday mornings
Laboratory
Monday - Friday: 08:00am to 04:30pm
Optometry
Monday- Friday: 8:00am to 4:30pm
Wednesday mornings - No appointments
Radiology
Monday - Friday: 08:00am to 04:30pm
Who should I call?
General information: Carla Pickner, 605-245- 1542 or Mary Lou Boyzo, 605-245-1541
Appointments: 605-245-1516
Managed Care Nurse: Sherry Lulf, 605-245-1502
Patient Referred Care: Trudy Pease, 605-245-1506
Prescriptions/medications: 605-245-1545 or 605-245-1544
Compliments or complaints: Abby Bacon, Chief Compliance Officer, 605-245-1503
Employment opportunities: Sherry Lulf, Acting Administrative Officer, 605-245-1502
Services:
Behavioral Health
Community Health Representatives
Dental
Diabetes Care
Grant Program (Special Diabetes Program for Indians)
Health Promotion/Disease Prevention
Immunization Program
Laboratory
Nursing
Medical Imaging
Optometry
Pediatrician
Pharmacy
Primary Care
Public Health Nursing
Smoking Cessation
Specialty Clinics (Chiropractor, OB/GYN, Podiatry, Mammography)
Substance Abuse Prevention
Weight Loss/Nutrition
Well Child Care
Women's Health
About the facility:
The Fort Thompson IHS Health Center is accredited by the Accreditation Association for Ambulatory Care, Inc. (AAAHC). We also participate in several initiatives including Improving Patient Care (IPC), Health Home Initiative, and Special Diabetes Program for Indians Grants of Healthy Heart Program and Community Directed Grant.