Pine Ridge Service Unit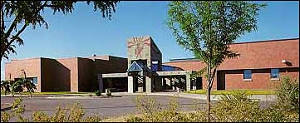 Pine Ridge Hospital
PHS Indian Health Service
P.O. Box 1201
East Highway 18
Pine Ridge, South Dakota 57770
Phone 605-867-5131

Notice of Privacy Practices [PDF - 776 KB]
The 45 bed Pine Ridge Hospital, serving a Lakota Indian population of more than 17,000, is the largest in the Great Plains Area. A 16 physician staff sees medical, obstetrical, pediatric, and surgical patients. The facility located in Pine Ridge, South Dakota, includes full service general surgery, an obstetrical ward, and dental. Kyle and Wanblee Health Centers and two health stations (Manderson and Lacreek ) operate within the Pine Ridge Service Unit.
---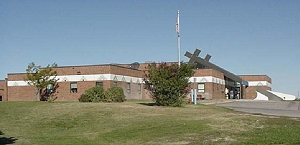 Kyle Health Center
P.O. Box 540
Kyle, South Dakota 57752
Phone 605-455-2451

The Kyle Health Center located on the Pine Ridge Reservation is an ambulatory care center with outpatient services. The outpatient department is staffed with 14.5 providers (2 Podiatrist, 1 Family Practice, 2 Pediatricians, 1 Physician Assistant, 1 Nurse Practitioner, 1 CNMW part time, 1 NP for women, 2.5 Dentist, 1 Hygienist, 1 Psych NP, 1 Optometrist -vacant, ), 7 nurses, 3 pharmacist, 1 laboratory technician, 2 Medical Technologist and 2 radiology technician. In addition, the Health Center offers dental services, with five operatory, mental health services, public health nurse, HIV Clinic, SANE services, and fitness center.
---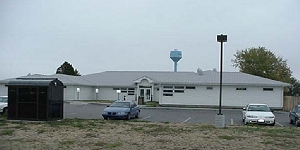 Wanblee Health Center
210 First Street
P.O. Box 290
100 Clinic Drive
Wanblee, South Dakota 57577
Phone 605-462-6155

Business Occupancy Ambulatory Outpatient health care facility entrusted with the mission to provide access to the highest level of health care to our patients.
Wanblee Health Center is located on the eastern edge of the Pine Ridge Reservation in the community of Wanblee, South Dakota. The community is comprised of a young rural traditional Native American population. Wanblee Health Center is a fast paced patient friendly health care facility. The growth from 2007 has increased phenomenally. The staffing has increased from 2007- 16 to 2017- 42 positions, increased patient visits from 2007 -16000 patient visits to 217 -24000 annual visits.
Health care services are: ambulatory outpatient health services; pharmacy, dental, optometry, radiology, behavioral health, IT, and part time Podiatry, Public Health nursing and Women's health.
Funding is 10% Recurring federal appropriations (IHCIA) and 90% third party funding. The hours of operation is: 7:30 am to 6:00 pm for a fifty hour service operations.