The Indian Health Service continues to work closely with our tribal partners to coordinate a comprehensive public health response to COVID-19. Read the latest info.
Spirit Lake Service Unit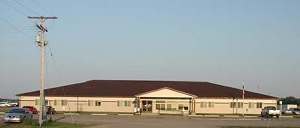 Spirit Lake Health Center
PHS Indian Health Service
P.O. Box 309
3883 74th Avenue, NE
Fort Totten, North Dakota 58335
Phone (701) 766-1600
Notice of Privacy Practices [PDF - 776KB]
The Spirit Lake Health Center located in Fort Totten, North Dakota, is staffed by three physician ambulatory care facility. Complex outpatient services or inpatient care are referred to a contract facility. Fort Totten operates a dental clinic and a diabetes program with comprehensive screening, education, and treatment. The center is also one of three in the Great Plains Area to receive a grant to study cardiovascular disease among Indians.