The Indian Health Service is working closely with our tribal partners to coordinate a comprehensive public health response to both COVID-19 and mpox.
Cybersecurity Education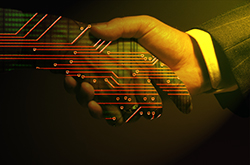 Organizations seeking to protect their patient information from malicious actors are in increasing need of well-trained cybersecurity professionals. Today's computer-reliant environment promotes the relatively new and lucrative career field of cybersecurity. If you know someone looking for a career path, you may want to help yourself, as well as them, by recommending a career that will help keep everyone's sensitive data safe. There are many paths to getting an education that will prepare a person for a cybersecurity career, ranging from programs for students as young as five to degree programs to professional certifications.