K-12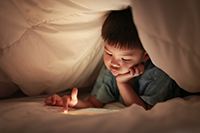 Children are curious, adventurous, and trusting, but may not have the experience or awareness to recognize dangers. This makes them easy prey for online predators. It is therefore crucial that they learn good Internet habits. It's never too early to start talking with your kids about cybersecurity and responsible online practices keeping in mind that children are more likely to absorb lessons from activities that engage them. There are many resources available to introduce children to the concept of cybersecurity and to teach them ways to be safe online.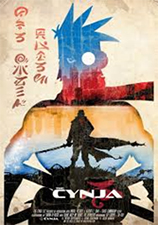 The Cynja: The Cyber Ninja, or Cynja, began as a graphic novel and has expanded to several novels, all available in electronic format. The Cynja app is also available, providing a safe space for children to play and interact online while giving parents control of how much of the site they can use. The villains in the series are worms, viruses, bots, and other cyber threats that exist in the real world. The authors hope that using this fun and appealing format will not only instill good cybersecurity habits in children, but also interest them in entering the cybersecurity field, a field predicted to suffer a shortage of qualified workers for at least the next decade. You can learn all about the novels and the app at https://www.cynja.com/ Exit Disclaimer: You Are Leaving www.ihs.gov .

In 2014, Business Insider published an article (https://www.businessinsider.com/heres-what-cyber-security-experts-teach-their-kids-about-the-internet-2014-8

) listing the top things that cybersecurity experts teach their own children. Although several years old, the article contains best practices that are still both relevant and important. Among the lessons that the article recommends are:

Educate early and often.

If you wouldn't do it face to face, don't do it online.

Beware of strangers bearing gifts.

Anything that is put online should be assumed to be permanent.

Boundaries also bring freedom.

Always install updates.
School Programs
Parents are naturally the primary source for their children's education regarding safe internet practices. Teachers are also well situated to help students learn about cybercrime, especially when assigning projects that require students to work online.
The mission of the National Cyber Security Alliance (NCSA) is to provide teacher and administrator resources, including the C-SAVE program Exit Disclaimer: You Are Leaving www.ihs.gov , which has training opportunities based on age group along with materials to provide ongoing instruction in online safety.

The National Integrated Cyber Education Research Center (NICERC), the academic division of the Cyber Innovation Center, is focused on growing and educating the next generation cyber-literate workforce through K-12 education. The United States Department of Homeland Security Cyber Education Training Assistance Program (CETAP) supports NICERC through a grant to develop and distribute cyber, STEM, and computer science curricula to educators across the country. NICERC provides a curriculum that includes Cyber Literacy 1, Cyber Literacy 2, Cyber Science and Cyber Society. The curriculum is free for K-12 teachers in the United States. The program has downloadable educational products on their website at https://niccs.us-cert.gov/formal-education/integrating-cybersecurity-classroom Exit Disclaimer: You Are Leaving www.ihs.gov .

The National Security Agency (NSA) Exit Disclaimer: You Are Leaving www.ihs.gov offers a variety of ad hoc resources for classrooms as well. Teachers can speak with the NSA to:

Request speakers to come to their classrooms.

Start cybersecurity extracurricular programs at their schools.
Extracurricular and Summer Programs
GenCyber

is a five-day summer camp for learning about cybersecurity in a classroom environment. It is free and available in almost every state.
The Federal Bureau of Investigation

provides age-appropriate games designed to teach third through eighth graders how to safely surf the Internet.
CyberPatriot

is the National Youth Cyber Education Program run by the Air Force Association (AFA). At the center of CyberPatriot is the National Youth Cyber Defense Competition, which is designed to interest K-12 students in pursuing careers in cybersecurity. CyberPatriot has three programs based on age:

Many colleges/universities and local governments have summer programs for students of all ages. Check resources near you.