Cybersecurity Job Opportunities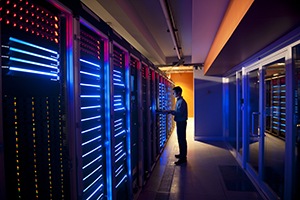 The Congressional Research Service report Federal Cybersecurity: Background and Issues for Congress Exit Disclaimer: You Are Leaving www.ihs.gov states "Cybersecurity is a risk management process rather than an end-state. It involves continuous work to identify and protect against potential cybersecurity incidents; and to detect; respond to; and recover from actual cybersecurity incidents. Agencies may choose to evaluate their information technology (IT) risks by understanding the threats they are susceptible to, the vulnerabilities they have, and the consequences a successful attack might have for their mission and their customers."
Given this ever-changing nature of cyber threats and the constantly expanding use of technology into all aspects of life, cybersecurity skills are destined to remain in high demand. Note that the term "cybersecurity professional" encompasses many different skill sets and positions. There are a variety of career pathways and job titles in the cybersecurity field. The following websites are excellent references for navigating cybersecurity career paths:
According to CompTIA Exit Disclaimer: You Are Leaving www.ihs.gov , demand for computer support specialists hit nearly 21,000 in August and is up more than 50% since December of 2020. The number of computer support specialist positions has increased six of the last nine months.
The Bureau of Labor Statistics Exit Disclaimer: You Are Leaving www.ihs.gov predicts that about 16,300 openings for information security analysts are projected each year, on average, over the next decade, meaning that employment of information security analysts is projected to grow 33 percent from 2020 to 2030, much faster than the average for all occupations. Many of those openings are expected to result from the need to replace workers who transfer to different occupations or exit the labor force, such as through retirement.
The Bureau of Labor Statistics Quick Facts
Information Security Analysts

2020 Median Pay

$103,590 per year
$49.80 per hour

Typical Entry-Level Education

Bachelor's degree

Work Experience in a Related Occupation

Less than 5 years

On-the-job Training

None

Number of Jobs, 2020

141,200

Job Growth Outlook, 2020-30

33% (Much faster than average)

Employment Change, 2020-30

47,100
Job Seeking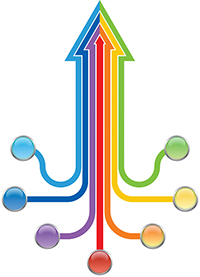 There are myriad ways of finding cybersecurity jobs from networking to your local newspaper to online search sites.
Industry Associations Exit Disclaimer: You Are Leaving www.ihs.gov provide an excellent way to meet people who work in cybersecurity and may be in a good position to either offer you or recommend you for a job.
LinkedIn Exit Disclaimer: You Are Leaving www.ihs.gov is a hybrid site that allows those seeking work to post a resume and those seeking to fill jobs to find candidates. It also provides a great platform for networking. One good means of getting interviews is to connect to many job placement specialists in the area you would like to work.
Most companies list their jobs on their individual websites. If there is a company that you would like to work for, it may prove fruitful to go directly to its website and check the job postings.
Below is a small sampling of the websites that post job listings. Many require an annual fee for using their sites. Most allow you to apply for a posted job directly through their websites.
https://www.cybercareers.gov/job-seeker/ Exit Disclaimer: You Are Leaving www.ihs.gov
https://www.indeed.com/q-Cyber-Security-jobs.html Exit Disclaimer: You Are Leaving www.ihs.gov
http://www.cybersecuritycareers.net/US/#jobresults Exit Disclaimer: You Are Leaving www.ihs.gov
https://cyber-security.itsmycareer.com Exit Disclaimer: You Are Leaving www.ihs.gov
https://www.glassdoor.com/Job/cyber-security-entry-level-jobs-SRCH_KO0,26.htm Exit Disclaimer: You Are Leaving www.ihs.gov
https://us.jobrapido.com/Cyber-Security-jobs Exit Disclaimer: You Are Leaving www.ihs.gov
https://www.monster.com/jobs/search?q=cybersecurity&where= Exit Disclaimer: You Are Leaving www.ihs.gov
https://www.careerbuilder.com/jobs?keywords=cybersecurity&location= Exit Disclaimer: You Are Leaving www.ihs.gov