Health Program Profile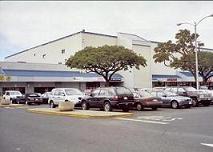 Access to Health Care Services for American Indians living in Hawaii Ke Ola Mamo
1505 Dillingham Boulevard
Suite 205
Honolulu HI 96817 (Map) Exit Disclaimer: You Are Leaving www.ihs.gov
Phone(s) 808-848-8000
Fax 808-848-8001

Director Jolene Lono
Site http://www.keolamamo.org Exit Disclaimer: You Are Leaving www.ihs.gov

Important:
American Indians and/or Alaska Natives must contact KOM at 808-848-8000
To register for services prior to making any appointments
Please contact 808-848-8000 ext. 226 Trenna Sykes-Hebert.
---
Clinics
Ke Ola Mamo Clinic / Kuakini Medical Plaza
321 N. Kuakini Street
Suite 308
Honolulu HI 96817 (Map) Exit Disclaimer: You Are Leaving www.ihs.gov
Phone(s) 808-440-6852
Fax 808-440-6878

Contact site directly for hours of operation.
Services
Case management
Eligibility information
Family planning
Prescription assistance
Preventive medicine
Primary care ages 13 and up
Registration assistance
Sports physicals
Women's health