Medical Imaging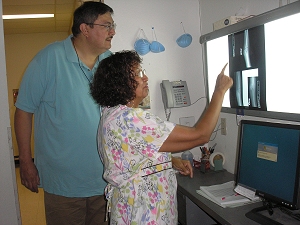 Our radiology department consists of a department supervisor and 6 Registered Technologists, including one ultrasound technologist and one mammography technologist.
Our department offers services including:
Diagnostic Radiographs- X-Ray and fluoroscopy
Ultrasound
Mammography
We will soon have Computed Tomography (CT).
Hours of operation:
Monday through Friday - 7 AM to 1 AM
Saturday and Sunday - 8 AM to 8 PM
We are available around the clock in case of emergencies. Our staff speaks Navajo to help with our Navajo speaking population.
To learn more about joining our department, please contact Jess West, 505-786-6451