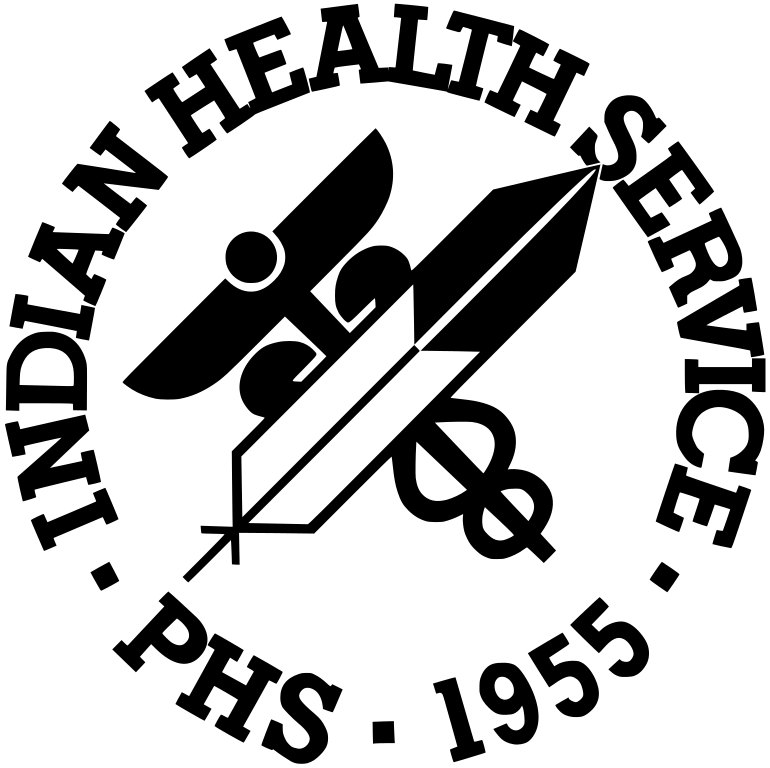 Indian Health Service
The Federal Health Program for American Indians and Alaska Natives
Glycemic Control: Assessment, Monitoring and Goal Setting
Diabetes Standards of Care and Resources for Clinicians and Educators
Glycemic Control: Assessment, Monitoring, and Goal Setting
The goals of glucose management are to reduce long-term complications of diabetes and to improve and maintain quality of life over time. Glycemic targets have been established to guide intervention strategies for patients and providers. In clinical care of people with diabetes, it is important to work to achieve individualized glucose targets and to avoid poor glycemic control.
Primary measures available for health care providers and patients to assess glycemic control are: A1C, self-monitoring of blood glucose (SMBG), and continuous glucose monitoring (CGM).
Clinical Practice Recommendations
Recommendations for Glycemic Control: Assessment, Monitoring, and Goal Setting
The A1C is one of the primary tests used to assess glycemic control. It should be measured in all patients with diabetes at the initial assessment and routinely as part of the continuing care.
Assessing A1C
Measure A1C as frequently as every 3 months to monitor progress toward clinical targets and to facilitate therapeutic decision making.
Measure A1C at least every 6 months for patients at goal.
A1C and Estimated Average Glucose (eAG)
Since A1C is expressed as a percentage, it can be difficult for some patients to understand how to relate their A1C result to blood glucose levels. Because eAG uses the same units (mg/dL) as home blood glucose measurements, the eAG may be easier to understand than the A1C and more useful when discussing patients' glucose goals and results.
The table below from the American Diabetes Association (ADA) shows the correlation of A1C and eAG. The ADA also provides a calculator for converting A1C results into eAG Exit Disclaimer: You Are Leaving www.ihs.gov using the formula 28.7 X A1C – 46.7 = eAG.
| A1C % | eAG mg/dL |
| --- | --- |
| 5 | 97 |
| 6 | 126 |
| 7 | 154 |
| 8 | 183 |
| 9 | 212 |
| 10 | 240 |
| 11 | 269 |
| 12 | 298 |
Home blood glucose monitoring is an important and widely available tool that can be used to provide information needed to safely and effectively manage diabetes. It can help patients engage in self-care and manage glucose-lowering medications.
Self-Monitoring of Blood Glucose (SMBG)
Recommend SMBG in patients when:

Taking insulin and/or multiple glucose-lowering medications
Medication therapy is initiated or changed
Hypoglycemia is a concern, especially when patients experience hypoglycemia unawareness
Risk of hyperglycemic crisis is a concern, such as diabetic ketoacidosis (DKA)

Advise insulin-treated patients to perform SMBG ≥3 times a day if on multiple daily insulin injections or an insulin pump (alternatively consider Continuous Glucose Monitoring).
Continuous Glucose Monitoring (CGM)
CGM can provide valuable information on glucose patterns and glycemic control for patients and providers. It is particularly useful for identifying real-time glucose trends that may lead to hypoglycemia and hyperglycemia.
Consider CGM for patients who are:

Identifying patterns of hypoglycemia
Experiencing severe hypoglycemia or hypoglycemia unawareness
Experiencing wide fluctuations in blood sugar
Using multiple daily insulin injections or an insulin pump
Pregnant and using insulin
Optimizing Glucose Monitoring in Clinical Care
Identify potential barriers to monitoring, such as time constraints, fear, inconvenience, physical limitations, and cultural issues; assist in problem solving.
Work collaboratively with patients on a monitoring plan. Provide guidance on how to use results in managing:

Meal plans
Medications
Physical activity level or other lifestyle changes
Sick days

Review monitoring data and A1C results with the patient at each diabetes visit; utilize this information to optimize the management plan through shared decision making.
Using ranges in setting glycemic goals allows for the flexibility needed for patient safety and accounts for the limitations of testing accuracy. The Division of Diabetes Treatment and Prevention has developed a Glucose Management in Type 2 Diabetes Algorithm [PDF – 180 KB] which uses target ranges to provide guidance for individualizing clinical goals.
General Glycemic Control Goals
A1C goal is <7% for most patients
Self-monitoring of blood glucose (SMBG) targets:

Fasting and premeal: 80 to 130 mg/dL
Postmeal: <180 mg/dL measured 1-2 hours after the start of a meal

Continuous glucose monitoring (CGM) target:

Time in range: 70% of values between 70 to 180 mg/dL (which correlates with an A1C of 7%)
Consider:
More stringent goal if it can be achieved safely and without significant hypoglycemia or other adverse effects
Less stringent goal for individuals with significant complications (e.g. cardiovascular disease, chronic kidney disease), advanced age, episodes of severe hypoglycemia, and/or comorbidities.
Individualizing Glycemic Targets
Treatment plans for achieving targets must be individualized for each patient. Discuss treatment goals with patients and agree on a specific individualized target range of glycemic control after reviewing the risks and benefits of therapy. The references cited below offer helpful guidance on strategies for developing an individualized treatment plan.
Clinician and Educator Resources
Featured Glycemic Control Resources
Patient Education Resources
Glycemic Control Patient Education Resources
CME Training
Glycemic Control: Assessment, Monitoring, and Goal Setting CME Trainings
Session Title
Session Material
CME/CE Information
Rachel Blair, MD
Associate Physician and Instructor of Medicine
Margo Hudson, MD
Associate Physician and Assistant Professor of Medicine
Brigham and Women's Hospital, Harvard Medical School
(Originally presented on 07/05/23)

CE Information


[PDF – 568 KB]

Designated Credit Hours: 1.0
ACCME, ACPE, ANCC, CDR, CDE


Clinical Consultant, IHS DDTP
Professor Emeritus, University of Hawaii
(Originally presented on 06/21/23)

CE Information


[PDF – 546 KB]

Designated Credit Hours: 1.0
ACCME, ACPE, ANCC, CDR, CDE

Insulin Management

Exit Disclaimer: You Are Leaving www.ihs.gov

Dr. Richard Arakaki
Endocrinologist and Professor Emeritus, University of Hawaii
Clinical Consultant, IHS Division of Diabetes
(Originally presented on 04/20/22.)

CE Information


[PDF – 329 KB]

Designated Credit Hours: 1.0
ACCME, ANCC, CDR, CERP, ACPE

Helping Your Patient with Diabetes: Engagement and Communication Strategies to Optimize Your Approach

Exit Disclaimer: You Are Leaving www.ihs.gov


M. Carol Greenlee, MD, MACP, FACE
(Immediate-past) Chair, Counsel of Subspecialty Societies, American College of Physicians
Chair, Share the Care Work Group, American College of Physicians
(Originally presented on 11/16/21.)

CE Information


[PDF – 189 KB]

Designated Credit Hours: 1.0
ACCME, ANCC, CDR, CERP

Diabetes Update: Roles and Benefits of SGLT-2 Inhibitors and GLP-1 Agonists

Exit Disclaimer: You Are Leaving www.ihs.gov


Paul Bloomquist, MD
Area Diabetes Consultant
Phoenix Area IHS
(Originally presented on 09/21/21.)

CE Information


[PDF – 263 KB]

Designated Credit Hours: 1.0
ACCME, ANCC, CDR, CERP