Rapid City Service Unit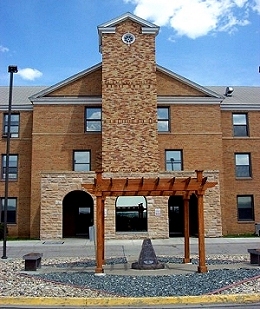 3200 Canyon Lake Dr.
Rapid City, SD 57702
Main Line (605) 719-4000
Appointments (605) 719-4001
Purchased Referred Care (605) 719-4002
Dental (605) 719-4003
Pharmacy (605) 719-4004
Okiciyapi Fitness Center (605) 719-4005
The IHS directly operates an outpatient clinic on the second floor of the Sioux San building, providing health services in Rapid City to anyone who is eligible for IHS service. Services available from the IHS include family medicine, pediatric care, women's health, geriatric care, behavioral health, social services, optometry, pharmacy, dentistry, laboratory and radiology. Urgent care services for all patients eligible for IHS services will be provided by the Oyate Health Center located on the first floor. Both the IHS and the Oyate Health Center will operate Purchased/Referred Care Programs to pay for services provided outside of the Indian health system, in emergencies or when necessary services are not available, subject to eligibility and notification requirements. Anyone with questions about available services, eligibility, or any other concerns, is welcome to call the main line at (605) 719-4000 or the appointment line at (605) 719-4001. For medical emergencies, such as a heart attack, please call 911 or visit the nearest emergency department.