First Responders
First responders are workers trained to be the first people to assist at the scene of an emergency, such as an accident, natural disaster, or terrorist attack. First responders typically include police officers, firefighters, paramedics, emergency medical technicians, rescuers, deputy sheriffs, and others who have joined volunteer organizations connected with this type of work. The IHS Indian Health Manual, Chapter 35: Dispensing of Naloxone to First Responders is available for additional guidance.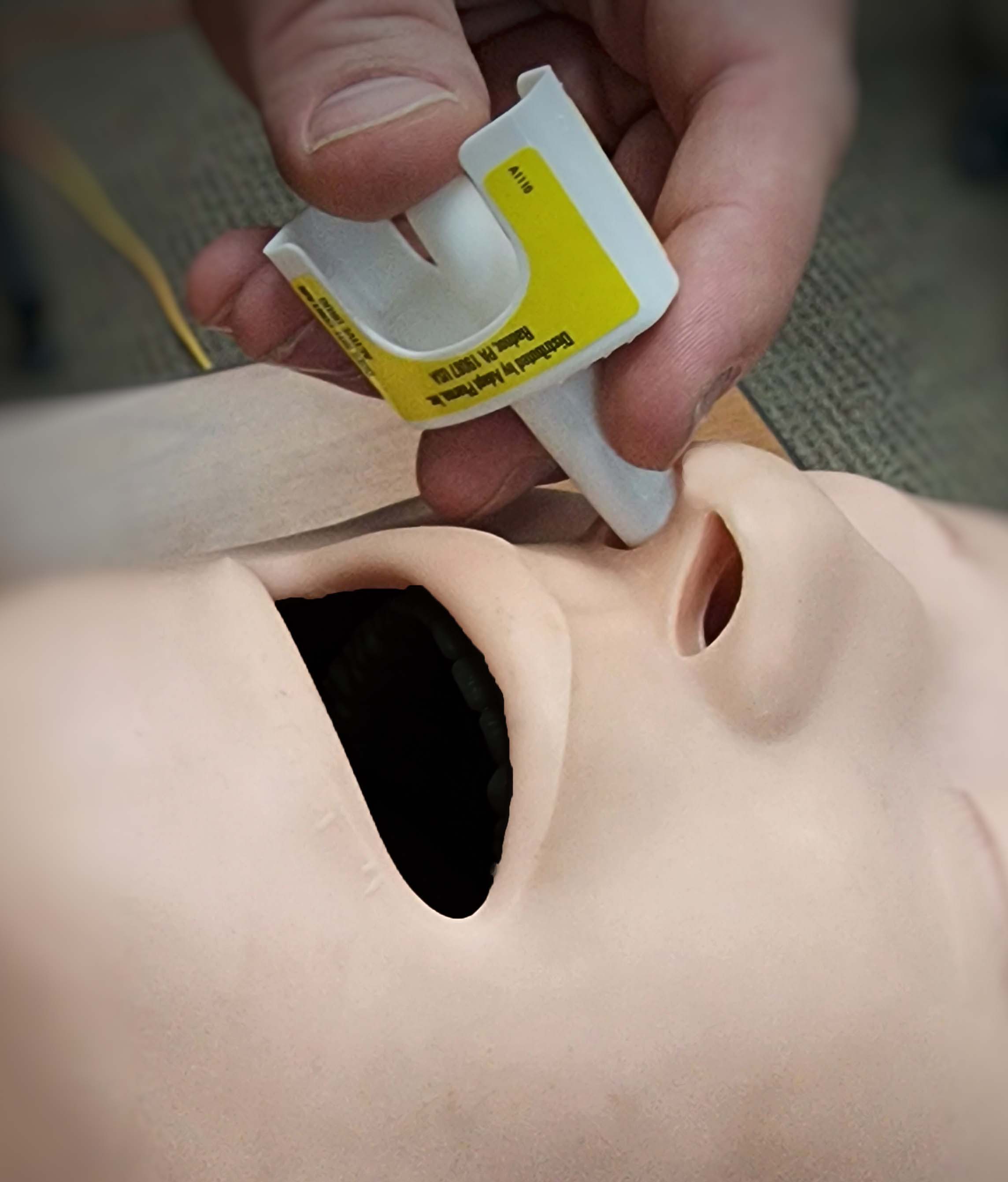 IHS-NPAIHB Naloxone Train-the-Trainer Course
IHS-BIA First Responder Naloxone Training Program
IHS-BIA First Responder Program Forms
IHS-BIA Naloxone Training Forms
IHS and Bureau of Indian Affairs (BIA) Naloxone Program
Naloxone is a medication designed to rapidly reverse opioid overdose. In 2015, IHS signed a BIA Memorandum of Understanding (MOU) [PDF - 1.6 MB] with the Bureau of Indian Affairs (BIA) which allows IHS to provide BIA law enforcement officers with training and naloxone kits. This partnership has put naloxone in the hands of BIA law enforcement officers, who are often the first responders to incidents of opioid overdose in our tribal communities.
In addition, IHS, through its Area Offices, may enter into this Sample Tribal MOU [PDF - 1.6 MB] with Tribes on behalf of the Tribal First Responders. The Agreement will allow for the transfer of naloxone kits from an IHS facility to Tribal First Responders, who are Tribal employees designated to immediately respond to an emergency in the tribal communities.
Naloxone Tools
IHS has created several tools to assist with training first responders to administer naloxone safely and efficiently, and to increase access to naloxone devices by facilitating development of local partnerships.
Law enforcement encounters with Fentanyl and its analogues are on the rise. The HOPE Committee has developed Fentanyl Safety Precaution Tips [PDF - 55 KB] with Do's and Don'ts to keep law enforcement and other first responders knowledgeable on how to handle substances suspected to be Fentanyl.
What you need to know:
Fentanyl and other synthetic opioids can be present in a variety of forms (e.g., powder, tablets, capsules, liquids, in needles and rocks).
Inhalation of airborne powder is most likely to lead to harmful effects, but is less likely to occur than skin contact.
Incidental skin contact may occur during daily activities but is not expected to lead to harmful effects if the contaminated skin is promptly washed off with soap and water. Do not use alcohol-based sanitizers to remove the substance from the skin.
Personal protective equipment (PPE) is effective in protecting you from exposure. Follow your agency's policies and procedures when responding to an incident.
Slow breathing or no breathing, drowsiness or unresponsiveness, blue/gray lips, skin and fingernails, and constricted or pinpoint pupils are the specific signs consistent with fentanyl/opioids intoxication.
Narcan (naloxone) is an effective medication that rapidly reverses the effects of fentanyl/opioids. Repeated doses of naloxone may be needed to reverse the effects depending on the dose of fentanyl.
Police animals are also susceptible to the effects of fentanyl/opioids. Protect them by not letting them come into contact with substances.
If someone is untrained in emergency response, please refer to the general public quick reference sheet [PDF - 29 KB] which includes a What You Need to Know and a Do's and Don'ts section.
Video