How to Join the CAO Nutrition / Dietitian Portal
Link to CAO Nutrition/Dietitian portal
REQUESTING ACCESS
1. Choose the CAO Nutrition / Dietitian portal from the left hand navigation menu or from the main page section: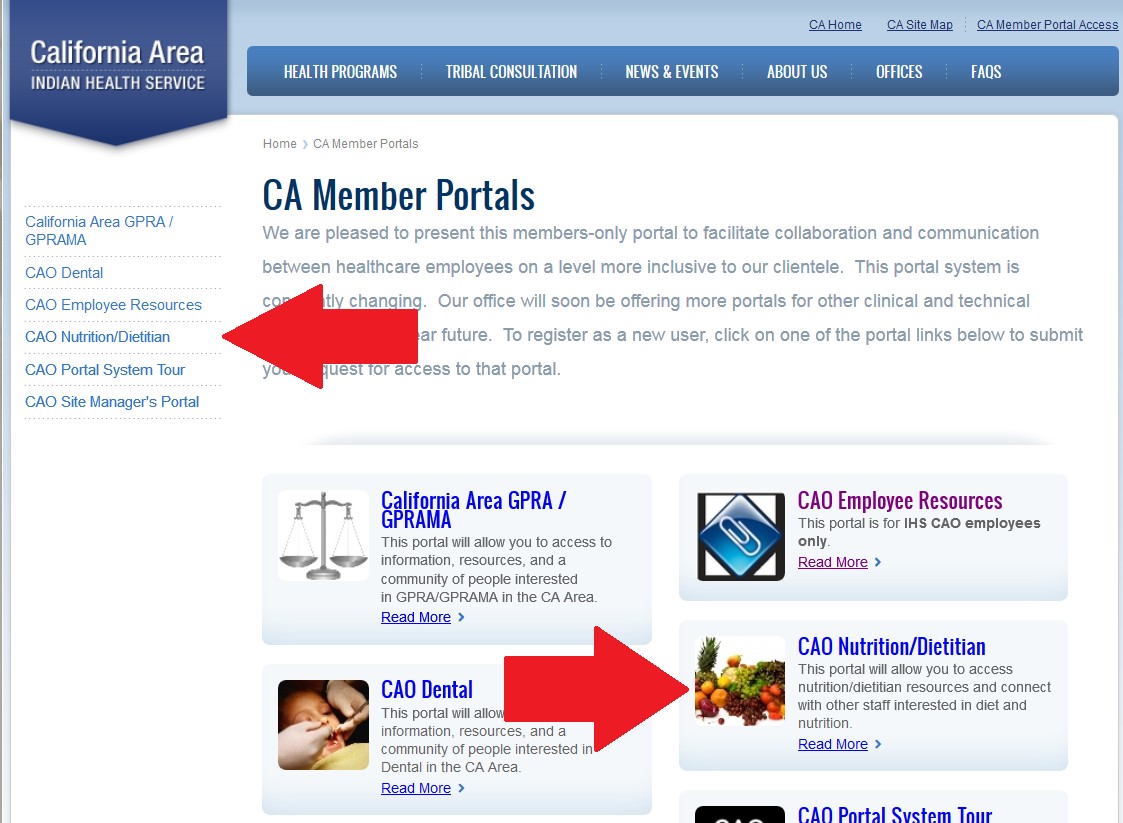 2. Click on Create Account in the New Members section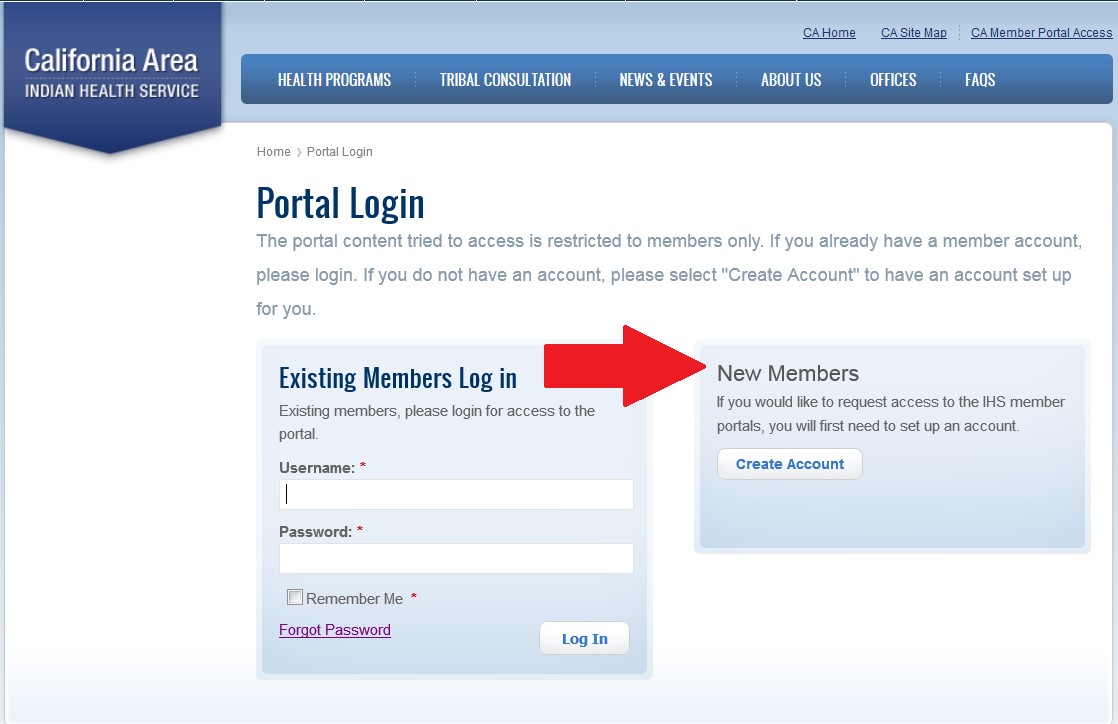 3. Type in your information. Fields with an asterix are required. Press the Create Profile button.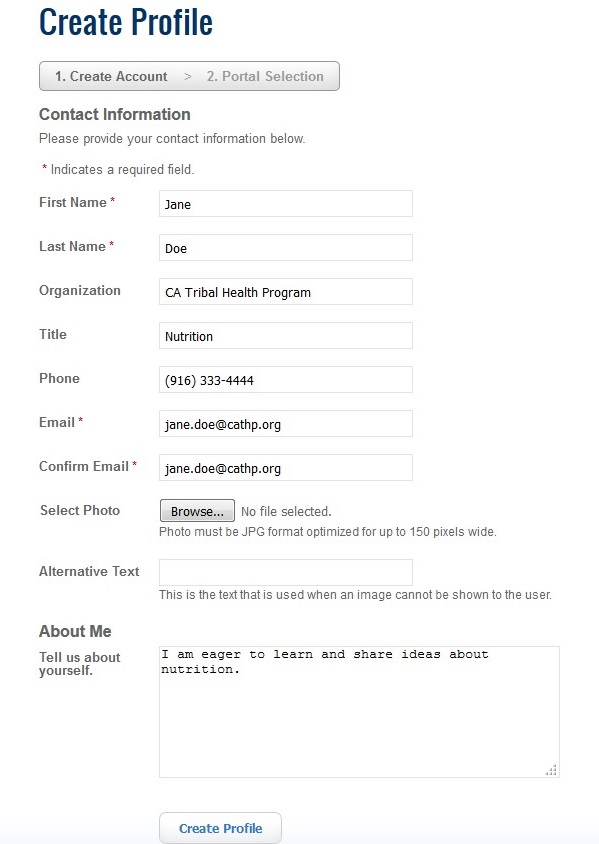 4. Provide reason for your request to access this portal. Push Request Portal Access button to submit your request to the portal administrator.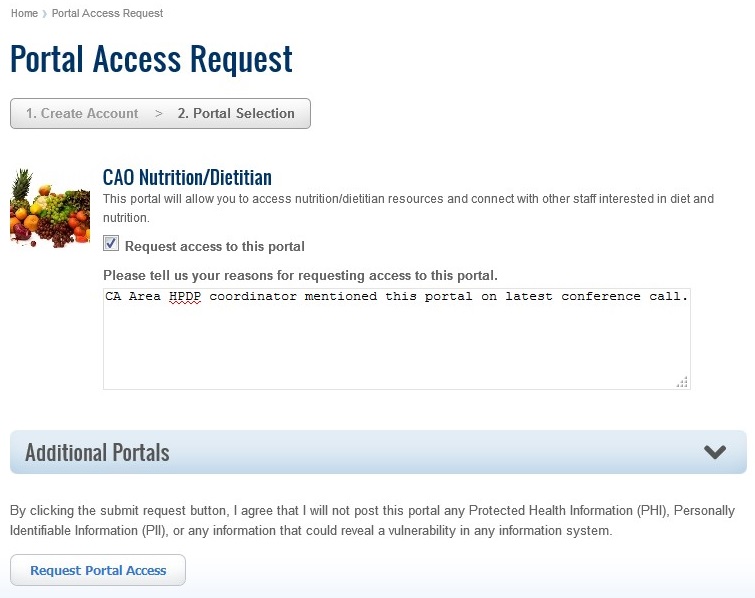 5. You will be notified via email when you've been added as a member.

---
UPDATE YOUR PROFILE?
To update your portal profile, click on Edit Profile link at the top of the page after you've logged in. You can add an image and a blurb about yourself and/or work. The purpose is to help us connect, get to know who our portal members are.

To be notified about Nutrition Forum conversations, click the Nutrition Forum tab in the portal, select a Discussion and then click "Subscribe". When a conversation is started you'll be notified and you can join the conversation if the topic is of interest to you.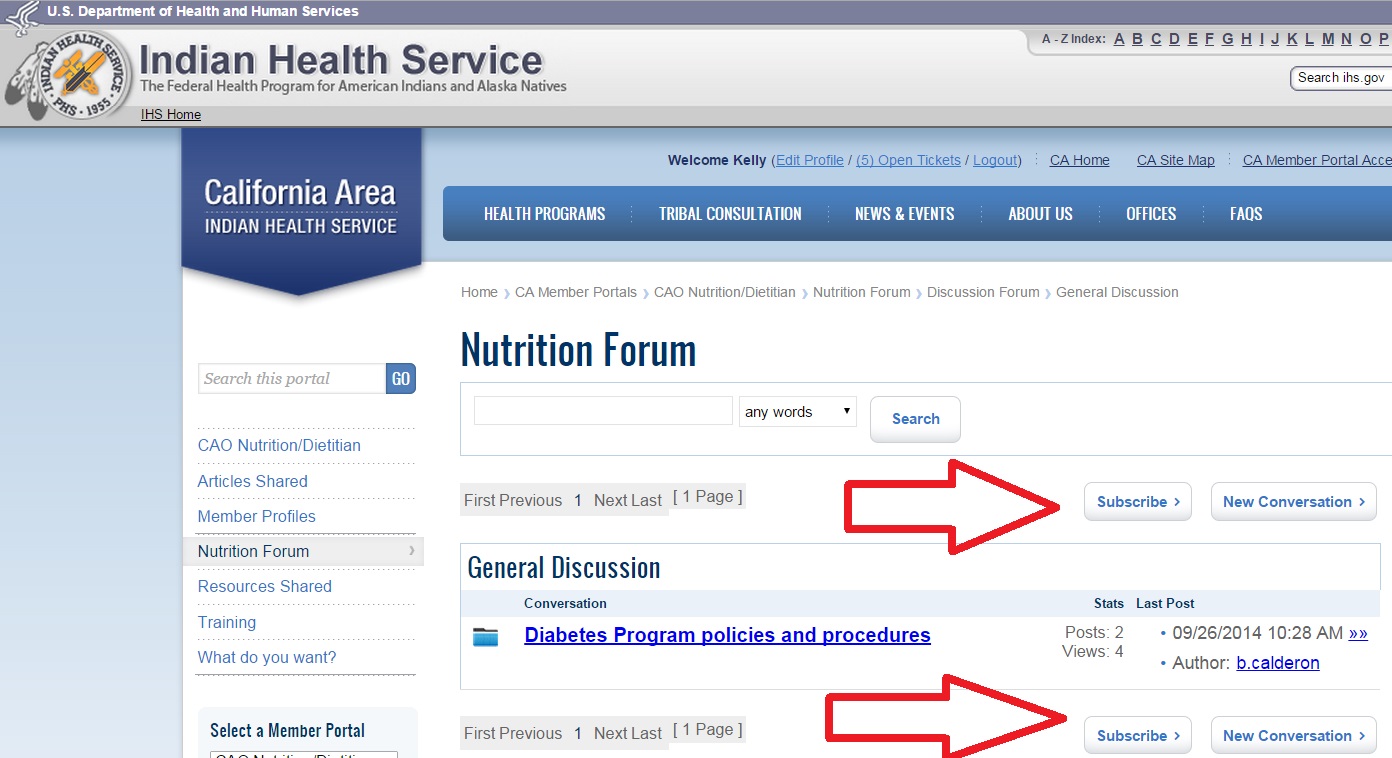 ---
Documents, links, and resources about diet and nutrition can be found in this portal. The latest resource posted is the IHS Online Nutrition-Lifestyle Resource. This resource provides a comprehensive view of nutrition and lifestyle resources IHS has available on various sections of its national website. It can be of benefit to you, staff and community members. The Resources Shared section of our portal is where it and other resources are stored.
---
Do you have resources you would like to share? Email me (beverly.calderon@ihs.gov) and let me know. Or use the suggestion box link, "What do you want?" on the left hand side navigation of this portal. We are interested in presentations, education tools or other information to share what works and support program-program networking.