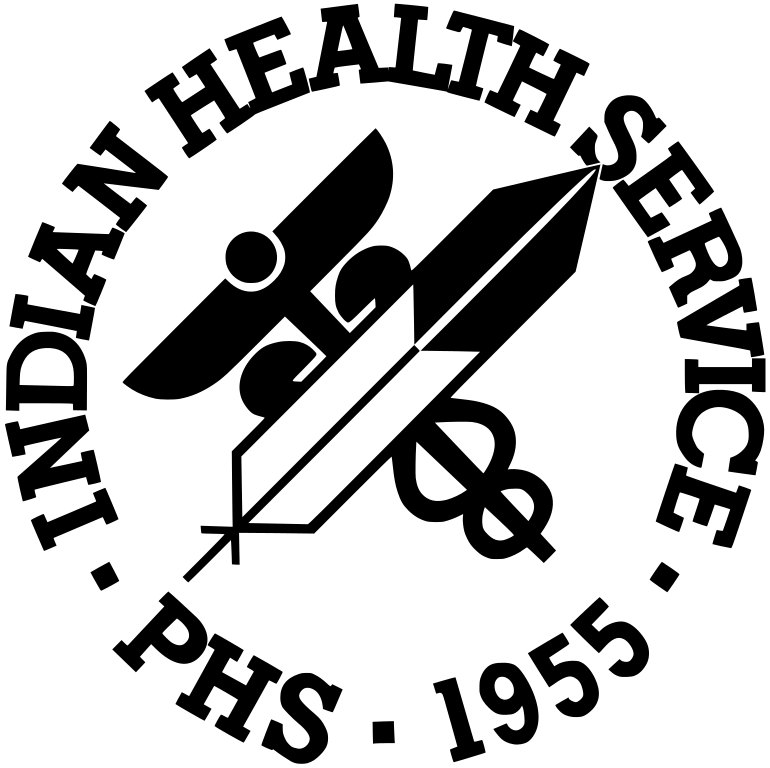 Indian Health Service
The Federal Health Program for American Indians and Alaska Natives
Diabetes Self-Management Education and Support
Diabetes Standards of Care and Resources for Clinicians and Educators
Diabetes Self-Management Education and Support
Diabetes self-management education and support (DSMES) is an integral part of diabetes care to help patients achieve glycemic control and successful outcomes. DSMES provides knowledge and builds skills and abilities needed for effective self-care through informed decision making, problem solving, and collaboration with the health care team. The goal of DSMES is to improve clinical outcomes, health status, and quality of life for people with diabetes. Ongoing self-management support from the diabetes care team helps individuals sustain behavioral changes as they confront challenges due to aging, lifestyle changes, and progression of the disease process.
Clinical Practice Recommendations
Recommendations for Diabetes Self-Management Education and Support
Ensure that every person with diabetes receives individualized DSMES at diagnosis and as needed thereafter to achieve treatment goals:
DSMES services may be offered through a formal education program or through brief encounters that focus on the individual needs of the patient and/or family member/caregiver. The diabetes care team and the patient use the DSMES process to assess needs, set self-management goals, develop an action plan, and foster active participation in health care decisions. DSMES is a Medicare-reimbursable service when provided by an accredited program. DSMES accredited programs are available in many American Indian and Alaska Native communities.
Clinician and Educator Resources
Featured Diabetes Self-Management Education and Support Resources
Diabetes Education Recognition Programs
Patient Education Resources
Diabetes Self-Management Education and Support Patient Education Resources
CME Training
Diabetes Self-Management Education and Support CME Trainings
Session Title
Session Material
CME/CE Information

Biostatistician
Richard Arakaki, MD
Clinical Consultant
IHS Division of Diabetes Treatment and Prevention (DDTP)
(Originally presented on 11/08/23)

CE Information


[PDF – 543 KB]

Designated Credit Hours: 1.0
ACCME, ACPE, ANCC, CDR


Family Medicine Physician
Sister Sky, Inc.
(Originally presented on 10/12/23)

CE Information


[PDF – 543 KB]

Designated Credit Hours: 1.0
ACCME, ACPE, ANCC, CDR


Public Health Advisor, Health Promotion/Disease Prevention Consultant
(Originally presented on 10/11/23)

CE Information


[PDF – 542 KB]

Designated Credit Hours: 1.0
ACCME, ACPE, ANCC, CDR


Program Director/Senior Lecturer
Teachers College Columbia University
(Originally presented on 09/13/23)

CE Information


[PDF – 545 KB]

Designated Credit Hours: 1.0
ACCME, ACPE, ANCC, CDR


Red Lake Comprehensive Health Services
Red Lake Indian Hospital
(Originally presented on 09/06/23)

CE Information


[PDF – 546 KB]

Designated Credit Hours: 1.0
ACCME, ACPE, ANCC, CDR, CDE


Western Slope Endocrinology
(Originally presented on 07/12/23)

CE Information


[PDF – 569 KB]

Designated Credit Hours: 1.0
ACCME, ACPE, ANCC, CDR, CDE


Pharmacist Practitioner/Health Educator
Northern Navajo Medical Center
(Originally presented on 06/07/23)

CE Information


[PDF – 544 KB]

Designated Credit Hours: 1.0
ACCME, ACPE, ANCC, CDR, CDE


Public Health Advisor, CHR Program Lead
HQs Indian Health Service
Alyssa Fine, RN, MSN, CDCES, CNL
Wellness & Diabetes Program Coordinator, Cowlitz Indian Tribe Health Clinic
LCDR, US Public Health Service
(Originally presented on 05/24/23)

CE Information


[PDF – 568 KB]

Designated Credit Hours: 1.0
ACCME, ACPE, ANCC, CDR, CDE


Clinical Consultant, IHS DDTP and Professor Emeritus, University of Hawaii
(Originally presented on 05/03/23)

CE Information


[PDF – 569 KB]

Designated Credit Hours: 1.0
ACCME, ACPE, ANCC, CDR, CDE


Diabetes Nurse Specialist
(Originally presented on 11/02/22.)

CE Information


[PDF – 403 KB]

Designated Credit Hours: 1.0
ACCME, ACPE, ANCC, CDR, CERP


Clinical Pharmacist, Diabetes Care and Education
(Originally presented on 10/12/22.)

CE Information


[PDF – 421 KB]

Designated Credit Hours: 1.0
ACCME, ACPE, ANCC, CDR, CERP


Western Slope Endocrinology
(Originally presented on 08/03/22.)

CE Information


[PDF – 432 KB]

Designated Credit Hours: 1.0
ACCME, ACPE, ANCC, CDR


Endocrinologist and Professor Emeritus, University of Hawaii
Clinical Consultant, IHS Division of Diabetes
(Originally presented on 04/20/22.)

CE Information


[PDF – 329 KB]

Designated Credit Hours: 1.0
ACCME, ANCC, CDR, CERP, ACPE


Research Assistant Professor
Centers for American Indian and Alaska Native Health Colorado School of Public Health
(Originally presented on 03/01/22.)

CE Information


[PDF – 176 KB]

Designated Credit Hours: 1.0
ACCME, ANCC, CDR, CERP

Helping Your Patient with Diabetes: Engagement and Communication Strategies to Optimize Your Approach

Exit Disclaimer: You Are Leaving www.ihs.gov


M. Carol Greenlee, MD, MACP, FACE
(Immediate-past) Chair, Counsel of Subspecialty Societies, American College of Physicians
Chair, Share the Care Work Group, American College of Physicians
(Originally presented on 11/16/21.)

CE Information


[PDF – 189 KB]

Designated Credit Hours: 1.0
ACCME, ANCC, CDR, CERP

Diabetes Prevention Strategies: Evidence, Experiences, and Outcomes

Exit Disclaimer: You Are Leaving www.ihs.gov


Richard Arakaki, MD
Endocrinologist
Professor Emeritus
University of Hawaii
(Originally presented on 8/11/21.)

CE Information


[PDF – 265 KB]

Designated Credit Hours: 1.0
ACCME, ANCC, CDR, CERP

Telenutrition for Diabetes Prevention and Management

Exit Disclaimer: You Are Leaving www.ihs.gov


Maria Kofas, MSPH, RDN, LN
Public Health Nutritionist
Billings Area Telenutrition Program Specialist
(Originally presented on 7/13/21.)

CE Information


[PDF – 218 KB]

Designated Credit Hours: 1.0
ACCME, ANCC, CDR, CERP