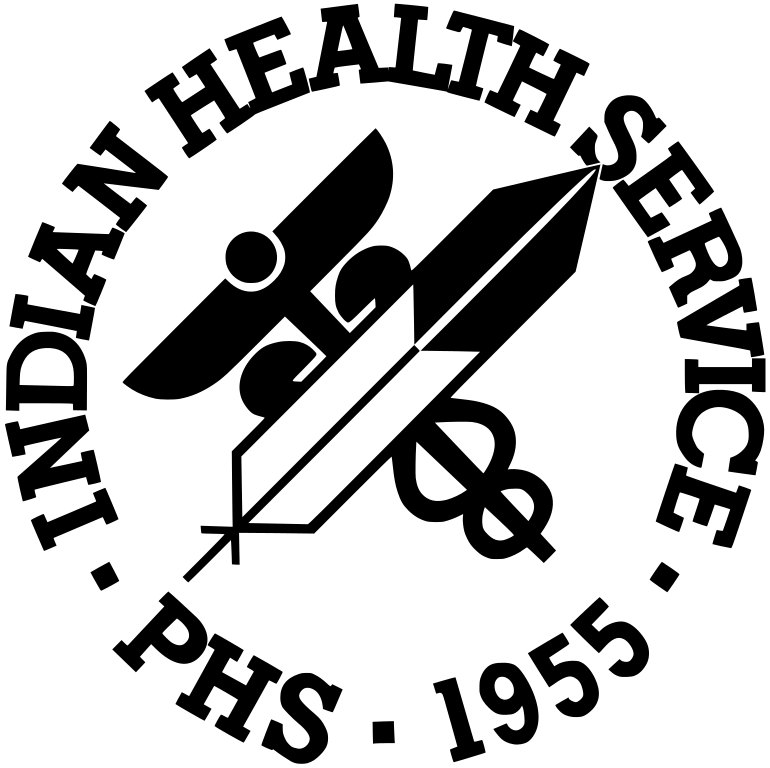 Indian Health Service
The Federal Health Program for American Indians and Alaska Natives
The Indian Health Service continues to work closely with our tribal partners to coordinate a comprehensive public health response to COVID-19. Read the latest info.
Diabetes Standards of Care and Resources for Clinicians and Educators
Kidney Care
Diabetes significantly increases the risk of developing chronic kidney disease (CKD). The American Indian/Alaska Native (AI/AN) population used to have the highest incidence rate of end-stage renal disease (ESRD) among patients with diabetes. This rate has decreased significantly in recent years, due at least in part to good clinical care of patients with diabetes.
To continue this trend toward lower rates of ESRD, emphasis on improving CKD prevention, screening, monitoring, and treatment is as important as ever in AI/AN people with diabetes.
Clinical Practice Recommendations
Recommendations for Kidney Disease
Order serum creatinine/estimated glomerular filtration rate (eGFR) and urine albumin-to-creatinine ratio (UACR) at diabetes diagnosis and then at least annually thereafter.
Control blood pressure. For most patients with diabetes, the target is <140/90 mmHg. Consider more or less stringent targets if appropriate.

Prescribe an ACE inhibitor or ARB for all diabetes patients who have both hypertension and albuminuria, unless contraindicated.

Consider nephrology consultation if the etiology of the chronic kidney disease (CKD) is unclear, if CKD is progressing rapidly, if there is any difficulty managing CKD complications, or if eGFR is <30 mL/min/1.73 m2.
Screening includes an assessment of eGFR and a measurement of urinary protein excretion – the spot UACR. These tests should be done at diabetes diagnosis and repeated at least annually – more often, if results are changing rapidly or to assess the effectiveness of interventions.
Use the eGFR and UACR to screen for, diagnose, and monitor the progression of CKD, and to assess the effectiveness of interventions.
Estimated Glomerular Filtration Rate (eGFR)
The eGFR is an estimation of the kidneys' ability to filter blood and is based on a calculation that includes serum creatinine, body weight, and age. Equations used to calculate eGFR include the Modification of Diet in Renal Disease Study Group (MDRD) Exit Disclaimer: You Are Leaving www.ihs.gov and Cockcroft-Gault equations. While the Cockcroft-Gault equation may still be used for medication dosing, the MDRD is the preferred equation for CKD assessment for adults with diabetes. For youth <18 years of age, a different equation, the Bedside Schwartz equation Exit Disclaimer: You Are Leaving www.ihs.gov should be used.
The Resource and Patient Management System (RPMS) calculates the eGFR automatically using the MDRD equation when a serum creatinine test is ordered. Because the MDRD equation estimates do not produce reliable results when >60 mL/min/1.73m2, these results are reported simply as "above 60." Thus, it is not possible to distinguish clinically between Stages 1 and 2 of CKD.
Urine Albumin-to-Creatinine Ratio (UACR)
The UACR is the test recommended to assess urine albumin excretion and is reported as the ratio of milligrams of albumin to grams of creatinine (mg/g). The UACR is a quantitative test, performed using a single spot urine specimen. Twenty-four hour urine collections are no longer needed nor recommended for routine diabetes nephropathy screening. Also, semi-quantitative "test strips" for urine protein are not sufficiently accurate for CKD diagnosis and monitoring.
The definitions of normal and abnormal albumin excretion on a UACR test are:
Normal <30 mg/g
Increased urinary albumin excretion ≥30 mg/g
Because of variability in urinary albumin excretion, at least 2 specimens collected within a 3- to 6-month period should be abnormal before considering a patient to have albuminuria. Factors that may elevate urinary albumin independent of kidney damage include exercise within 24 hours, infection, fever, congestive heart failure, marked hyperglycemia, pregnancy, marked hypertension, urinary tract infection, and hematuria.
Chronic kidney disease (CKD) is defined as ≥3 months duration of either:
Decreased kidney function: eGFR <60 mL/min/1.73 m2, or
Evidence of kidney damage: albuminuria (e.g., UACR ≥30 mg/g) or abnormalities on kidney blood tests, imaging, or biopsy.
Stages of Chronic Kidney Disease (CKD)
Stages of CKD
1*
2*
3
4
5
eGFR, mL/min
>60
>60
30-59
15-29
<15
* Distinguishing Stage 1 from Stage 2 CKD is not possible in clinical settings.
In adults with diabetes, the most likely cause of CKD is the diabetes itself. However, not all CKD in patients with diabetes is due to diabetic nephropathy and it is important to look for patients whose CKD pattern (e.g., significant albuminuria early in the course of diabetes, a rapid rise in urine albumin excretion) suggests another etiology. These patients should be referred to a nephrologist for further testing (e.g., kidney biopsy) for a definitive diagnosis and treatment plan.
Once CKD and its cause(s) are established, there are effective treatments that can delay progression to ESRD and improve quality of life. CKD further increases CVD risk in patients with diabetes. Therefore, modification of CVD risk factors, including tobacco cessation, lipid control, and blood pressure control, is essential.
Treatment of blood pressure requires diligent efforts to achieve targets. For those patients with diabetes +/- CKD, the blood pressure target should be <140/90 mmHg. Consider more or less stringent targets as appropriate.
The use of ACE inhibitors or ARBs should be considered for all diabetes patients with both hypertension and albuminuria. In addition to lowering blood pressure, these medications also decrease the rate of urinary albumin excretion. Monitoring patients' serial UACR results will help assess the effectiveness of interventions, and also is prognostic as to the rate of kidney decline.
Clinician and Educator Resources
Featured Kidney Care Resources
Patient Education Resources
Kidney Care Patient Education Resources
CME Training
Kidney Disease CME Trainings