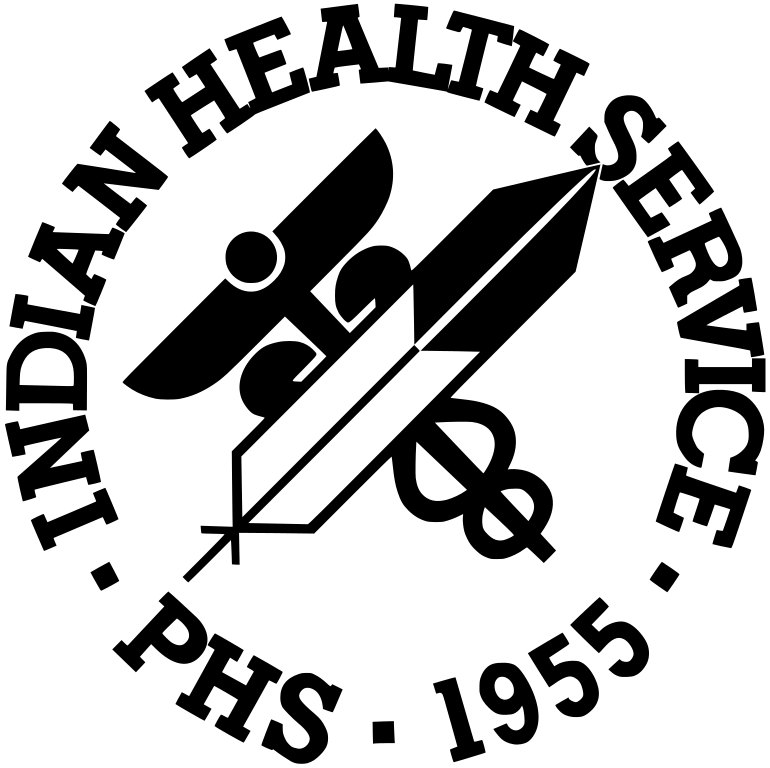 Indian Health Service
The Federal Health Program for American Indians and Alaska Natives
Diabetes Standards of Care and Resources for Clinicians and Educators
Lipid Management
Atherosclerotic cardiovascular disease (ASCVD) is a major cause of morbidity and mortality for people with diabetes. Statin therapy lowers LDL cholesterol levels and results in significant ASCVD risk reduction in adults with diabetes. Lifestyle intervention, including nutrition therapy, increased physical activity, weight loss, and smoking cessation can offer significant benefit in managing lipids and decreasing ASCVD risk. Use of a patient-centered shared decision making strategy is important when developing a comprehensive treatment plan to improve cardiovascular health.
Clinical Practice Recommendations
Measurement
Order a fasting lipid panel (LDL, HDL, total cholesterol, and triglycerides)

at diagnosis of diabetes, or initial diabetes visit;
at least every 5 years if age <40 years, annually after 40; and
at initiation of statin therapy and after dosing changes.
Treatment
Provide patient-centered education and ongoing support for lifestyle interventions for all patients to reduce ASCVD1 risk: individualized nutrition therapy, physical activity and weight loss guidance, as well as smoking cessation counseling.
Prescribe high intensity statin therapy for patients with ASCVD (Secondary Prevention).
Prescribe moderate or high intensity statin therapy for all patients aged 40-75 years without ASCVD (Primary Prevention).
Utilize a shared decision making model when considering moderate or high intensity statin therapy for patients aged <40 years without ASCVD but with one or more additional ASCVD risk factors independent of diabetes2.
Discuss risk-benefit of statin therapy with patients aged >75 years without ASCVD; initiate or continue statin based on shared-decision-making.
1 ASCVD (Atherosclerotic Cardiovascular Disease) is atherosclerosis affecting the vasculature that results in diseases of any of the following: heart (e.g. myocardial infarction, angina), the brain (e.g., stroke, transient ischemic attack), and the lower extremities (e.g. peripheral artery disease, limb ischemia).
2 Risk Factors independent of diabetes include: LDL cholesterol ≥100 mg/dL, smoking, hypertension, chronic kidney disease, albuminuria, or family history of premature ASCVD.
See Diabetes Treatment Algorithm: Lipid and Aspirin Therapy in Type 2 Diabetes for detailed guidance on statin therapy based on age and ASCVD risk. Statin dosing information is provided.
Secondary Prevention of ASCVD
Consider the addition of the following medications for patients with ASCVD and very high risk with an LDL cholesterol ≥70 mg/dL on a maximally tolerated statin.

Ezetimibe 10 mg daily
PCSK9 inhibitor

Evolocumab (Repatha) 140 mg SC every two weeks or 420 mg SC monthly
Alirocumab (Praluent) 75-150 mg SC every two weeks or 300 mg SC monthly

Consider addition of icosapent ethyl (Vascepa) 2 g twice a day to maximally tolerated statin therapy in patients with ASCVD and/or other ASCVD risk factors when triglyceride level is 135-499 mg/dL.
Consult with cardiologist or lipidologist when considering adjunctive agents to decrease LDL cholesterol in patients with ASCVD or heterozygous familial hypercholesterolemia who are not at LDL cholesterol targets with low fat diet and maximally tolerated statin. Currently there are no CVD outcomes for these agents.

Bempedoic acid (Nexletol) 180 mg po daily
Bempedoic acid and ezetimibe (Nexlizet) 180-10 mg po daily
Inclisiran (Leqvio) 284 mg SC every 6 months
Note: Addition of fibrates and/or niacin to maximally tolerated statin treatment have not been shown to reduce ASCVD events and are not recommended.
Primary Prevention of ASCVD
Prescribe high intensity statin in patients aged 40-75 years with 10-year ASCVD risk >20%.

Consider adding ezetimibe 10 mg daily to maximally tolerated statin to reduce LDL cholesterol by 50% or more from baseline.
Other Lipid Treatment Considerations
Elevated Triglycerides (>150 mg/dL):

Ensure optimal blood glucose control; identify and address any secondary causes (e.g., high fat and/or high carbohydrate diet, hypothyroidism, excessive alcohol use, and medications).
Consider initiating or increasing statin therapy in patients with triglyceride level >150 mg/dL to ≤500 mg/dL.
Consider additional lipid lowering medications to reduce risk of pancreatitis if triglycerides ≥500 mg/dL (especially ≥1,000 mg/dL).

Fenofibrate 120-160 mg daily
Omega 3 fatty acid 2 g bid
Icosapent ethyl (Vascepa) 2 g bid

Low HDL cholesterol (<40 mg/dL in men; <50 mg/dL in women):

Ensure optimal blood glucose control and address other factors that lower HDL cholesterol such as smoking or high carbohydrate diet.
Consider a lifestyle program for weight reduction and increase physical activity.
Clinician and Educator Resources
Featured Lipid Management Resources
Patient Education Resources
Lipid Management Patient Education Resources
CME Training
Lipid Management CME Trainings
Session Title
Session Material
CME/CE Information

Clinical Consultant
IHS Division of Diabetes
(Originally presented on 07/26/23)

CE Information


[PDF – 592 KB]

Designated Credit Hours: 1.0
ACCME, ACPE, ANCC, CDR, CDE


Clinical Exercise Physiologist
Clinical Lipid Specialist
Duke University Endocrine Division
(Originally presented on 02/08/23.)

CE Information


[PDF – 557 KB]

Designated Credit Hours: 1.0
ACCME, ACPE, ANCC, CDR, CERP

Jason Deen, MD
Co-Principal Investigator
Associate Professor of Pediatrics and Medicine
Divisions of Cardiology
University of Washington School of Medicine
(Originally presented on 02/01/23.)

CE Information


[PDF – 535 KB]

Designated Credit Hours: 1.0
ACCME, ACPE, ANCC, CDR, CERP