Division of Biomedical Engineering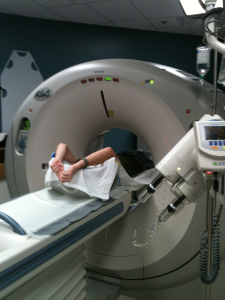 Patient safety is the top priority for the Oklahoma City Area Division of Biomedical Engineering (OCA DBE). We provide high quality support services to all Oklahoma Area health care facilities for general diagnostic, monitoring, therapeutic, and biomedical equipment. The OCA DBE offers biomedical equipment support and consultation to Tribal Organizations who seek to obtain these services through the Oklahoma Area's Tribal Development Office.
Division of Biomedical Engineering staff are strategically located throughout the area to provide bio-medical engineering services in the most efficient manner.
The Division of Biomedical Engineering provides medical equipment management, purchase, and technical consultation and support to ensure that medical equipment management plans are meeting all applicable regulations and compliance standards, such as those set forth by The Joint Commission and other accreditation organizations.
Services Provided:
Medical Equiment Calibration
Preventive Maintenance
Medical Equipment Repair
Medical Equipment Installation
Medical Equipment Maintenance Management
Medical Equipment purchase and selection Consultation
Medical Equipment replacement strategy consultation
Technical Review of site planning for complex equipment installation
Healthcare Accreditation compliance reviews
Contact Information:
Office of Environmental Health and Engineering
Attn: Biomedical Engineering
701 Market Drive
Oklahoma City, OK 73114
Fax: 405-951-3855
Staff:
John Garland Reese, Director - 405-951-3773
John Burris, Electronics Technician - 405-951-3862
Robert Springer, Electronics Technician - 405-951-3845
John Callender, Electronics Technician - 405-951-3855