The Indian Health Service continues to work closely with our tribal partners to coordinate a comprehensive public health response to COVID-19. Read the latest info.
Division of Real Property
Our Mission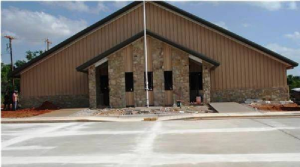 Providing guidance and technical consultation to tribes advocating all aspects of realty function under the administrative jurisdiction of the Oklahoma Area Indian Health Service.
Services Provided:
Acquisition of Real Property
Asset Management and Accountability
Utilization and Management of Real Property
Easements, Use Permits, Revocable Licenses
Disposal of Real Property
Naming of Federal Installations
Vending Facilities in Federally Controlled Space
Lease Management
Contact Us:
Angela Butler
Realty Specialist
Phone: 405-951-3747