Division of Environmental Health Services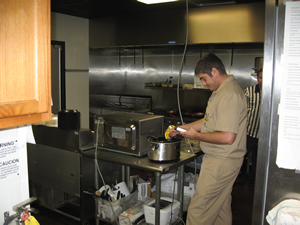 Our Mission
The goal of the Division of Environmental Health Services (DEHS) is to protect the health and prevent disease among American Indians through the development and implementation of a comprehensive environmental health program.
We accomplish our mission by:
Assessing current environmental conditions;
Identifying hazards and risks;
Utilizing available resources;
Soliciting tribal input for developing program priorities;
Establishing specific program activities with attainable goals;
Providing technical assistance to Indian people related to environmental health matters;
Evaluating the effectiveness of the environmental health program.
Our job is to provide a comprehensive environmental health program to tribes and tribal organizations to effectively address environmental health and safety concerns affecting public health.
This type of program is based on a consultative environmental health approach. One of our primary activities using this type of approach is to survey facilities and programs.
While it is true that we have no enforcement authority over tribes and tribal facilities, we do have a responsibility to accurately and completely identify deficiencies in operations or physical facilities.
Thus, we are able to provide sound recommendations to both the program managers and the appropriate tribal officials in order for them to make informed decisions.
Division of Environmental Health Services also includes:
General Environmental Health Program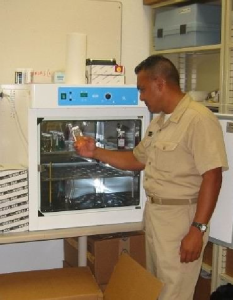 General Environmental Health Program activities include: food service surveys, head start surveys, water and sewer system surveys, technical assistance, control activities, animal bite and communicable disease investigations are considered.
The activities conducted in general environmental health include work generated by the facilities in the Facilities Database System (FDS), which is now captured by our Web Environmental Health Reporting System (WEBEHRS).
Additional activities that support the General Environmental Health Program include:
Serving as the initial technical resource for tribal and service unit staff on all matters relating to environmental health;
Conducting routine and special surveys of facilities;
Providing or coordinating required and/or requested training on matters related to environmental health;
Investigating anomalies such as lead based paint, asbestos, solid waste, animal bite, radon, potable water, housing, etc., upon receipt of referral or complaint;
Serviing as a technical resource to tribal/IHS healthcare facility safety and infection control committees;
Establishing and maintaining links with other Federal agencies;
Developing and implementing special projects of concern to the community/tribe;
Notifying tribes of training and funding opportunities.
Insitutional Environmental Health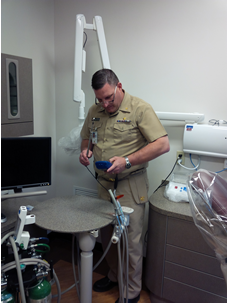 The Oklahoma City Area (OCA) has arguably the highest institutional environmental health workload of all IHS areas. Field staff involvement allows for a more complete program to more effectively serve our customers.
Division of Environmental Health Services (DEHS) staff conduct annual safety and infection control program reviews of health centers and hospitals, this assists the facilities with their Joint Commission on Accreditation of Healthcare Organizations (JCAHO) and Accreditation Association for Ambulatory Healthcare (AAAHC) preparations.
Staff also provides technical assistance by providing training on various topics, hazard-communication and Blood borne Pathogen assistance, safety/infection control surveys, etc.
Injury Prevention Program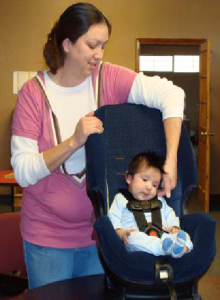 The Oklahoma City Area Office Injury Prevention Program is committed to reducing the burden of injury among Native Americans by working with the Tribes in the Oklahoma City Area to develop innovative and culturally appropriate injury prevention programs.
Injury Prevention Program activities include:
Program and Project Support
Provide program guidance and recommendations as requested. Provide technical support in the development, implementation, and evaluation of injury prevention projects.
Injury Prevention Training
Coordinate IHS Injury Prevention training courses (Level 1, 2, 3, & Fellowship).
Provide other injury training courses to health professionals and community members (SNAP & CPST).
Resources
Provide funding opportunities for special projects.
Identify external sources of funding to support Tribal injury prevention projects.
Assist with grant proposal writing.
Information Sharing
Collect, analyze, and disseminate Tribal injury data.
Provide guidance to local injury surveillance systems.
Share new and innovative findings from injury prevention literature.
Injury Prevention Advocacy
Creation of multimedia tools to share with tribes and Native communities.
Share injury prevention programs accomplishments with Tribal leadership.
Coalitions and Collaborations
Provide support to community-based injury prevention coalitions.
Assist in coalition formation, training, and maintenance. Provide opportunities for collaboration between Tribes on injury prevention projects.
DEHS Contacts
| Contact | Title | Location | Phone |
| --- | --- | --- | --- |
| CAPT Danny Walters | Division of Environmental | Health Services | 405-951-6001 |
| CAPT Chris Kates | Industrial Hygienist | Division of Environmental Health Services | 405-951-3854 |
| CDR David Bales | Area Injury Prevention Specialist | Division of Environmental Health Services | 405-951-3878 |
| Dustin Joplin | District Environmental Health Officer | Okmulgee Field Office | 918-752-3174 |
| Beau Carter | Environmental Health Specialist | Shawnee Field Office | 405-214-4208 |
| David Cope | Environmental Health Specialist | Lawton Field Office | 580-354-5652 |
| Tod Narcomey | Environmental Health Specialist | Lawton Field Office | 580-354-5652 |
| Dustin Joplin | District Environmental Health Officer | Clinton Field Office | 918-752-3174 |
| James Isaacs | Environmental Health Specialist | Pawnee Field Office | 918-762-6587 |
| James Isaacs | Environmental Health Specialist | Holton, Kansas Field Office | 918-762-6587 |