Division of Environmental Health Services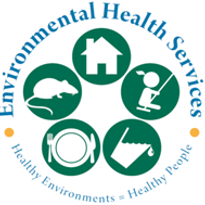 The IHS California Area Office Division of Environmental Health Services (DEHS) Mission: Through shared decision making, enhance the health and quality of life of American Indians/Alaska Natives to the highest possible level by eliminating environmentally related disease and injury through sound public health measures.
The range of services provided by the California Area DEHS Program is guided by the IHS Indian Health Manual Part 3, Chapter 11 and the IHS Technical Handbook for Environmental Health and Engineering Volume VIII.
Given the broad scope of the California Area DEHS program, the activities, functions and services provided by this program is extensive. In general, basic services provided by this office include:
surveys and assessments
investigations and special studies
sampling, testing, monitoring
technical assistance and consultation
training
policy development
program support
---
Learn more about specific DEHS program areas under our Offices page.
---
Contact us
California Area Office
650 Capitol Mall, Suite 7-100
Sacramento, CA 95814
Phone: (916)930-3945
---
Arcata Field Office
1125 16th Street Ste.100
Arcata, CA 95521
Phone:(707) 822-1688
---
Clovis Field Office
613 Harvard Avenue
Clovis, CA 93612
Phone:(559) 322-7488
---
Escondido District Office
1320 West Valley Parkway, Suite 309
Escondido, CA 92029
Phone: (760) 735-6891
Redding District Office
1900 Churn Creek Road, Suite 210
Redding, CA 96002
Phone: (530) 246-5339
---
Sacramento District Office
650 Capitol Mall, Suite 7-100
Sacramento, CA 95814
Phone: (916) 930-3945
---
Ukiah Field Office
1252 Airport Park Blvd, Suite B5
Ukiah, CA 95482
Phone:(707) 462-5314
---