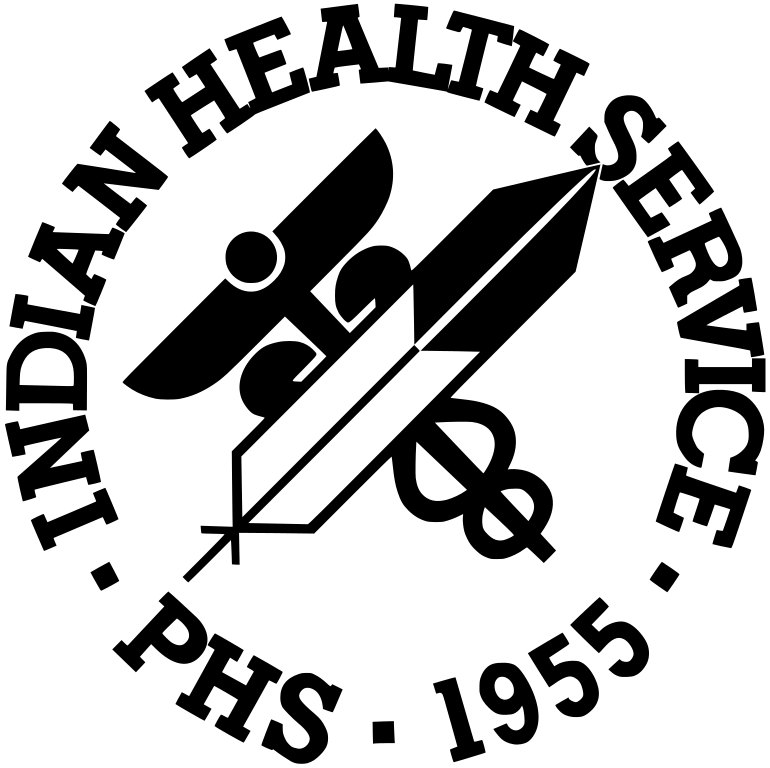 Indian Health Service
The Federal Health Program for American Indians and Alaska Natives
Diabetes Standards of Care and Resources for Clinicians and Educators
Diabetes Prevention
People can have prediabetes for many years, and a number of them develop will type 2 diabetes over time. Identifying people with prediabetes allows an opportunity to intervene and prevent or delay diabetes. Lifestyle change interventions, such as reducing weight and increasing physical activity, in American Indians and Alaska Natives (AI/ANs) with prediabetes can decrease the risk of progression to diabetes.
Clinical Practice Recommendations
Recommendations for Diabetes Prevention
Screening methods for people with prediabetes are described in Diagnosing Type 2 Diabetes and Identifying Prediabetes of the IHS Diabetes Standards of Care and Clinical Practice Resources.
Any of the following screening test results means that a person has prediabetes:
A1C level of 5.7% to 6.4%
Fasting plasma glucose level of 100 mg/dL to 125 mg/dL
2-hour plasma glucose value of 140 mg/dL to 199 mg/dL during a 75-gm oral glucose tolerance test
People with values in the upper ends of these test ranges have a greater risk of developing diabetes than people with values at the lower ends.
Lifestyle Interventions
The National Institutes of Health-sponsored Diabetes Prevention Program (DPP) clinical trial found that an intensive lifestyle intervention (ILI) lowered diabetes incidence by 58% in individuals at high risk of diabetes.1 The 16-session ILI established a weight loss goal of 7% from baseline and a physical activity goal of 150 minutes per week. The size of the reduction in diabetes incidence with the ILI was similar in all racial subgroups, including American Indians.
The Diabetes Prevention demonstration projects of the Special Diabetes Program for Indians showed that a Native Lifestyle Balance Curriculum (modified 16-session, 6-month DPP ILI curriculum) could be successfully implemented in AI/AN communities.2
Resources on lifestyle intervention programs for diabetes prevention:
Metformin
Medications can prevent or delay diabetes development. Metformin, an anti-hyperglycemic agent, reduced diabetes incidence by 31% in the National Institutes of Health DPP trial.1 Metformin is most effective for diabetes prevention in adults with prediabetes and any of the following characteristics:
Body mass index of at least 35 kg/m2
Age less than 60 years
History of gestational diabetes mellitus
Note: Metformin is U.S. Food and Drug Administration (FDA)-approved for hyperglycemia treatment in people with type 2 diabetes, but not for diabetes prevention.
Other Medications
The medications listed below can prevent or delay diabetes in people with prediabetes, but they do not have FDA approval for diabetes prevention. Providers should discuss the risks and benefits of these agents with patients before prescribing them for diabetes prevention.
Antidiabetes medications:
Thiazolidinediones (pioglitazone)
Alpha-glucosidase inhibitor (acarbose)
Weight-loss medications:
Orlistat (Xenical), a lipase inhibitor
Liraglutide (Saxenda), a glucagon-like peptide-1 receptor agonist
Phentermine and topiramate combination (Qsymia), a sympathomimetic-antiepileptic medication
References
Knowler W, Barrett-Connor E, Fowler SE, Hamman RF, Lachin JM, Walker EA, Nathan DM; DPP Research Group. A randomized clinical trial to prevent type 2 diabetes in persons at high risk. N Engl J Med 2002;346:393-403. DOI: 10.1056/NEJMoa012512
Jiang L, Manson SM, Beals J, Henderson WG, Huang H, Acton KJ, Roubideaux Y; Special Diabetes Program for Indians Diabetes Prevention Demonstration Project. Translating the Diabetes Prevention Program into American Indian and Alaska Native communities: Results from the Special Diabetes Program for Indians Diabetes Prevention demonstration project. Diabetes Care 2013;36:2027-2034. https://doi.org/10.2337/dc12-1250
Clinician and Educator Resources
Featured Diabetes Prevention Resources
Patient Education Resources
Diabetes Prevention Patient Education Resources
CME Training
Diabetes Prevention CME Trainings
Session Title
Session Material
CME/CE Information

Red Lake Comprehensive Health Services
Red Lake Indian Hospital
(Originally presented on 09/06/23)

CE Information


[PDF – 546 KB]

Designated Credit Hours: 1.0
ACCME, ACPE, ANCC, CDR, CDE


National Vice President, Native Services, Boys Girls Clubs of America
Kelly Crowe
Sr. Director Federal Grants Impact and Performance, Boys & Girls Clubs of America
(Originally presented on 08/23/23)

CE Information


[PDF – 548 KB]

Designated Credit Hours: 1.0
ACCME, ACPE, ANCC, CDR, CDE

Rachel Blair, MD
Associate Physician and Instructor of Medicine
Margo Hudson, MD
Associate Physician and Assistant Professor of Medicine
Brigham and Women's Hospital, Harvard Medical School
(Originally presented on 07/05/23)

CE Information


[PDF – 568 KB]

Designated Credit Hours: 1.0
ACCME, ACPE, ANCC, CDR, CDE


Public Health Advisor, CHR Program Lead
HQs Indian Health Service
Alyssa Fine, RN, MSN, CDCES, CNL
Wellness & Diabetes Program Coordinator, Cowlitz Indian Tribe Health Clinic
LCDR, US Public Health Service
(Originally presented on 05/24/23)

CE Information


[PDF – 568 KB]

Designated Credit Hours: 1.0
ACCME, ACPE, ANCC, CDR, CDE

Jason Deen, MD
Co-Principal Investigator
Associate Professor of Pediatrics and Medicine
Divisions of Cardiology
University of Washington School of Medicine
(Originally presented on 02/01/23.)

CE Information


[PDF – 535 KB]

Designated Credit Hours: 1.0
ACCME, ACPE, ANCC, CDR, CERP


Bloomberg Associate Professor of American Health
(Originally presented on 12/21/22.)

CE Information


[PDF – 405 KB]

Designated Credit Hours: 1.0
ACCME, ACPE, ANCC, CDR, CERP


UCSF Professor of Medicine in Residence
Division of General Internal Medicine
(Originally presented on 11/09/22.)

CE Information


[PDF – 428 KB]

Designated Credit Hours: 1.0
ACCME, ACPE, ANCC, CDR, CERP


Diabetes Nurse Specialist
(Originally presented on 11/02/22.)

CE Information


[PDF – 403 KB]

Designated Credit Hours: 1.0
ACCME, ACPE, ANCC, CDR, CERP


Nutrition Scientist
(Originally presented on 10/19/22.)

CE Information


[PDF – 406 KB]

Designated Credit Hours: 1.0
ACCME, ACPE, ANCC, CDR, CERP


President/Consultant
Tribal Indemnity, LLC

Amanda Singer, CLC, Indigenous Doula
Executive Director
Navajo Breastfeeding Coalition
(Originally presented on 08/31/22.)

CE Information


[PDF – 396 KB]

Designated Credit Hours: 1.0
ACCME, ACPE, ANCC, CDR


Nurse Consultant
Division of Diabetes Treatment and Prevention
(Originally presented on 08/17/22.)

CE Information


[PDF – 346 KB]

Designated Credit Hours: 1.0
ACCME, ACPE, ANCC, CDR


Western Slope Endocrinology
(Originally presented on 08/03/22.)

CE Information


[PDF – 432 KB]

Designated Credit Hours: 1.0
ACCME, ACPE, ANCC, CDR


Interim Director, Center for Preventive Cardiology
Professor, Department of Medicine
Knight Cardiovascular Institute
Division of Endocrinology, Diabetes, and Clinical Nutrition
Oregon Health & Science University
(Originally presented on 04/13/22.)

CE Information


[PDF – 185 KB]

Designated Credit Hours: 1.0
ACCME, ANCC, CDR, CERP, ACPE

Engaging Communities in Type 2 Diabetes Prevention: The National Diabetes Prevention Program (National DPP)

Exit Disclaimer: You Are Leaving www.ihs.gov


Miriam Bell, MPH
Kavitha Muthuswamy, MPH
Larry Alonso, RN, MSN, FNP-BC
Dawn Satterfield, PhD, MSN, RN
Centers for Disease Control and Prevention National Center for Chronic Disease Prevention and Health Promotion
Division of Diabetes Translation
(Originally presented on 01/12/22.)

CE Information


[PDF – 205 KB]

Designated Credit Hours: 1.0
ACCME, ANCC, CDR, CERP

Investment in America's Most Important Infrastructure: Promoting the Health and Wellness of Families with Young Children

Exit Disclaimer: You Are Leaving www.ihs.gov


Matthew Hirschfeld, MD, PhD
Medical Director
Maternal Child Health Services
Alaska Native Medical Center
(Originally presented on 11/09/21.)

CE Information


[PDF – 264 KB]

Designated Credit Hours: 1.0
ACCME, ANCC, CDR, CERP

Why Breastfeeding Support is a Shared Responsibility

Exit Disclaimer: You Are Leaving www.ihs.gov


Jessica Quinlan, MPH, RD, CLC
Pueblo of Zuni WIC Program Nutrition Coordinator
Zuni Youth Enrichment Project Food Sovereignty Coordinator
(Originally presented on 08/25/21.)

CE Information


[PDF – 268 KB]

Designated Credit Hours: 1.0
ACCME, ANCC, CDR, CERP