Carnegie Indian Health Center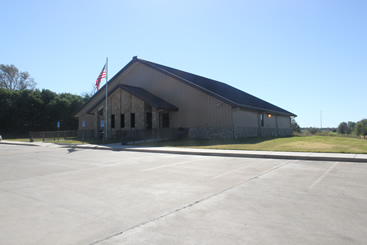 The Carnegie Indian Health Center relocated from the Kiowa Tribal Complex to this newly constructed facility in 2011. The clinic provides outpatient medical care to patients of all ages with one full time family medicine provider. Pediatrics, Podiatry, Nursing, and Optometry specialty clinics are offered weekly.
The Town of Carnegie is a vibrant community of 1,723 people located on the western edge of Caddo County, Oklahoma. Early settlement in the area straddled both sides of the Washita River with the early community being called Latham. As there was already a town by that name in the territory, the settlement changed its name to Carnegie, in honor of steel magnate and philanthropist Andrew Carnegie.
Leadership
Facility Director: Terry Hunter
Hours of Operation
8:00 AM - 4:30 PM Monday-Friday; Closed on Federal Holidays
Who should I call?
Main Office - 580-654-1100