Lawton Indian Hospital
The Lawton Indian Hospital is a full service hospital situated in Oklahoma's third largest metropolitan area. Lawton Fort Sill serves as a prominent shopping, medical, recreational, educational and religious center for the region. It is the retail and distribution center for the area's cattle, dairy and agricultural industries.
The city of Lawton-Ft. Sill, only 85 miles southwest of Oklahoma City, has a population of roughly 100,000. Surrounded by mountains and small lakes, the city enjoys a stable economy, largely due to the 26,000 service personnel on active duty at Fort Sill and an equal number of former Army members who chose to make Lawton their home after retiring from the service.
The Lawton Indian Hospital is modern facility with 26 beds and a staff over 30 full time credentialed providers. The facility offers inpatient care including general surgery, gynecology, internal medicine, and pediatrics, as well as outpatient services in medicine, dentistry, nursing, pharmacy, radiology, laboratory, nursing, optometry, podiatry, and audiology to name a few. There is also a community health staff of nurses, educators, social workers, and environmental health specialists. The hospital provides over 800 admissions and 100,000 outpatient per year. Improving Patient Care is a central theme. The Patient Centered Medical Home model is followed to provide care to over 23,000 active patients.
Leadership
Chief Executive Officer: Brian Wren, Pharm.D., 580-354-5525
Administrative Officer: John Bear, 580-354-5525
Clinic Director: Dr. Steven Sanders , 580-354-5525
Chief Nurse Executive: Jennifer Wahkinney, 580-354-5519
Hours of Operation
8:00 AM - 5:00 PM Monday-Friday; Closed on Federal Holidays
Emergency Room and Inpatient Care Open 24/7
Who should I call?
General Information: 580-354-5000
Patient Feedback: 580-354-5505
Medical Staff Office (Credentialing)
Email: OKC_LAWCredentialing@ihs.gov
Phone: 580-354-5194
Fax: 580-354-5105
Services
Audiology
Behavioral Health
Purchased/Referred Care (PRC)
Dental
Diabetes Education
Dietitians
Emergency Department
Eye Care
Inpatient Care
Laboratory
Magnetic Resonance Imaging (MRI)
Medicine
Nursing
Pain Management
Pediatrics
Pharmacy
Physical Therapy
Public Health Nursing
OBGYN
Operating Room
Oral Maxillary Surgery
Radiology Services
Surgery
Lawton Service Unit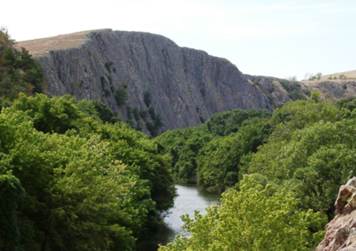 The Lawton Service Unit encompasses ten counties in the southwestern corner of Oklahoma, where 25,000 members of the Caddo, Comanche, Delaware, Fort Sill Apache, Kiowa, Apache, and Wichita tribes are concentrated. Although mountains and small lakes adorn the rugged landscape, this is great plains country. The Lawton Service Unit includes the Lawton Indian Hospital, the Anadarko Indian Health Center, and the Carnegie Indian Health Center.
Leadership
Chief Executive Officer: Lenora Littledeer
Address
1515 N. Lawrie Tatum Road
Lawton, Oklahoma 73507
Phone: 580-354-5000
Hours of Operation
Who should I call?
Patient Feedback/Questions - 580-354-5317