Claremore Indian Hospital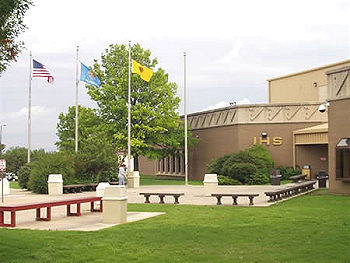 Claremore Indian Hospital is a government owned and operated facility providing inpatient services and outpatient care through nine organized clinical services. All of these departments are headed by board-certified or board-eligible chiefs of service.
Leadership
Chief Executive Officer: George Valliere, 918-342-6434
Administrative Officer: LCDR Carl Murray, 918-342-6434
(A) Ambulatory Care Director: LT Kamicha Hill, 918-342-6412
Hours of Operation
Clinic hours are Monday through Friday
7 a.m. to 4 p.m.
Emergency Department - 24/7
Who should I call?
Medical Clinic: 918-342-6658
Walk-In Clinic: 918-342-6658
Women's Clinic: 918-342-6521
Services
Audiology
Behavioral Health
Dental
Diabetes Education
Dietitians
Emergency Department
Eye Care
Laboratory
Medicine
OBGYN
Outpatient Pharmacy
Pediatrics
Physical Therapy
Radiology Services
Surgery
WIC Program
Nearby Indian Health Service and Tribal Facilities
Bartlesville Health Center, 501 E 5th Street, Bartlesville, OK, 918-336-0823
Northeastern Tribal Health System

, 7600 S Highway 69A, Miami, OK 74354, 918-542-1655
Sam Hider Health Center, 1015 Washbourne, Jay, OK, 74346, 918-253-4271
Three Rivers Health Center, 1001 S 41st Street East, Muskogee, OK, 74403, 918-781-6500
Cherokee Nation Nawata Clinic, 1020 Lenape Drive, Nowata, OK, 74048, 918-273-0192
AMO Health Center, 900 N Owen Walters Blvd., Salina, OK, 74365, 918-434-8500
Redbird Smith Health Center, 301 S. JT Stites Blvd., Sallisaw, OK, 74955, 918-775-9150
Wilma P. Mankiller Health Center, Hwy 51 East, Stilwell, OK, 74960, 918-696-8800
W.W. Hastings Hospital, 100 S Bliss Ave., Tahlequah, OK, 74464, 918-458-3100
Vinita Health Center, 27371 S. 4410 Rd, Vinita, OK, 74301, 918-256-4800