The Indian Health Service continues to work closely with our tribal partners to coordinate a comprehensive public health response to COVID-19. Read the latest info.
Education Materials and Resources (Online Catalog)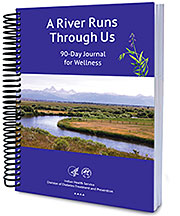 Get your newly-revised edition of the "90-Day Journal for Wellness." This 256-page full-color journal features photos and quotes from Tribal community members. It includes daily messages, a section to identify feelings and thoughts, and a place to track your self-care activities on your wellness journey. Let the words inside you be your guide to good health of mind, body, and spirit.
Search for All Materials and Resources from the Division of Diabetes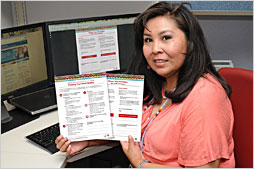 Find culturally relevant and easy-to-use materials for providers, patients, and clients.
Materials are free to order, or to download and print.
Search by Topic, Audience, Format or Title/Keyword. New Formats (Video, Podcast, Digital Book) have been added.
Media Tools contain Public Service Announcements (PSAs) and articles for you to forward to newsletter editors.
Start your search!
Instructions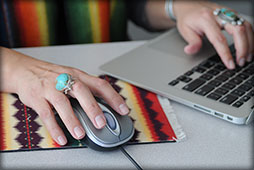 Search by Topic, Audience, Format or Title/Keyword.
Select item, enter quantity, then "Add to Basket".
Continue shopping or view shopping basket.
Continue with checkout and fill out shipping information.
Confirm your order.
Confirmation that we have received your order will be sent via email.
Orders will be evaluated to determine if they are approved.
Ordering Information
The materials are intended for American Indian/Alaska Native people and organizations that work in those communities.
All materials are free and there is no charge for shipping of approved orders.
Please call 1-844-447-3387 or contact us by email, if you need:

Help placing an order

To request an expedited shipment

To request more than the posted quantity limit
---