Healthy Heart Toolkit
Module 1: Getting Started
Welcome!
Cardiovascular disease (CVD) is the leading cause of death in American Indian and Alaska Native (AI/AN) people, especially those with diabetes. High blood pressure, high cholesterol, and smoking are examples of risk factors that increase the chance of developing CVD. The Special Diabetes Program for Indians (SDPI) Healthy Heart (HH) grantees implemented an intensive diabetes case management intervention in AI/AN communities that helped people reduce their risk for CVD by:
Meeting their goals for blood pressure
Improving cholesterol (lipid) levels
Choosing more positive behaviors such as tobacco avoidance, increasing physical activity, and eating healthy foods more often
By integrating these types of interventions and activities into the patient's clinical care, CVD risk reduction programs can help reduce CVD risk both in individuals with and without diabetes. It is the hope that other Indian health clinics will implement a CVD risk reduction program similar to the SDPI HH program.
This toolkit shares the SDPI HH grantees' strategies, approaches, and examples of tools and materials useful for implementing a CVD risk reduction (or HH) program. Feel free to adopt or adapt the toolkit resources to best meet the needs of your community.
---
Getting Started
It takes time to develop an effective program, and requires careful planning. Consider the following in building a strong foundation for a successful program.
Learn about the culture of the Tribe(s) you serve and find ways to incorporate cultural elements and values into your program.
Assess community needs and tailor your program to meet those needs.
Gain support from Tribal leaders, clinic staff, and providers.
Have a strong presence at Indian health clinics in your area.
Communicate clearly and frequently about your program to stakeholders.
Invest in staff who will deliver quality care.
---
Keys to Success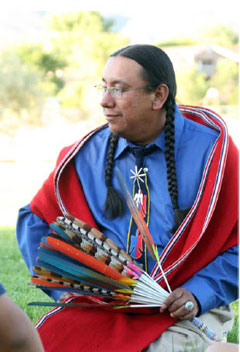 Photo of a Tribal leader
Start with a community-driven approach.

This will help ensure community ownership and potential participation.
Pay close attention to input from Tribal and community leaders, your organization's staff, and participants.

Stakeholder support is crucial for developing and sustaining your program.

The support of Tribal and community leaders can increase your program's visibility and acceptance in the community.
Buy-in within your own organization will prove invaluable during implementation.

To gain stakeholder support, consider talking to individuals representing the following groups:

Tribal Leaders (e.g., health committee or board, Tribal Council, Elders)
Community Leaders (e.g., business leaders, wellness programs, religious leaders)
Organization Leaders (e.g., administration, medical director, diabetes program coordinator, Board of Directors)
Providers (e.g., physicians, nurses, pharmacists)
Potential Participants (e.g., clinic patients, diabetes support group members, senior nutrition program attendees)
Developing strong partnerships is one of the keys to a successful program. Partners can help recruit participants, share resources, and encourage support for your program in the community.
Develop a list of potential partners:

Healthcare systems or providers in your area that patients may utilize (e.g., clinical specialists, outpatient clinics, hospitals)
Community programs (e.g., YMCA, commodity food programs)
Health programs (e.g., behavioral health)
Wellness programs (e.g., Tribal fitness centers)
Local colleges
Diabetes programs
Community diabetes groups and advisory boards

Meet with community organization program directors.

Discuss your HH program's purpose and goals.
Discuss ways to share or maximize resources.
Coordinate with the following departments in your organization to ensure consistency, effective use of resources, and quality patient care:

Health care providers
Clinical and laboratory services
Administrative and financial staff

Develop, monitor, and update policies and protocols among teams, departments, and facilities working with the HH program.

Work with the clinic's health information/medical records team to develop a process for accessing, organizing, and documenting medical information in accordance with confidentiality standards established by your local clinic.

Use a database for tracking participant progress (e.g., iCare, RPMS or other patient registry, population management applications)
Assess community needs and resources to identify appropriate facilities.

Identify space for staff, group activities, one-on-one visits, and large community activities.

Consider purchasing or obtaining necessary supplies and equipment, such as:

Office equipment
Software, including clinical management systems (e.g., RPMS)
Clinical equipment and assessment tools (e.g., blood pressure cuff or automated instrument, monofilaments, scale and height measurement)
Fitness testing equipment (e.g., skin fold calipers, tape measure, stopwatch, heart rate monitor)
Key staff positions you may consider hiring for your HH program:

Program Coordinator
Health professionals/case managers (e.g., nurse, health educator, diabetes educator, dietitian, pharmacist)

For case managers, determine the case manager/participant ratio.

The ratio is dependent on local needs, but generally, a caseload of 40 to 80 participants per case manager is reasonable.
Hire staff members who are familiar with the community because you don't have to orientate them. The trust and respect is already there.
Communication messages and materials are essential to increase awareness, to gain stakeholder support, and to recruit participants for your HH program.
Develop a program identity

Choose a name and design a logo for your HH program that is unique and will be meaningful in your community.

Consider obtaining feedback on your program name from community members.
Consider working with local artists to design your program's logo.
Incorporate local culture and traditions into messages and graphics.

Develop program materials, such as:

Letterhead
Cards
Stationery
Signage (e.g., banners, marquee)
Brochures
Flyers
Fact sheets
Promotional materials in your recruitment efforts, such as:

Monthly calendar of events
Public service announcement scripts for radio and TV stations (provide brief information about your program and contact information)
Print ads and articles (create ads and write articles about your program, the benefits of CVD risk reduction, participant success stories, project news, etc.)

Ensure that you have written consent to include a person's photo and/or quote on materials, websites, and social media.
Distribute program materials. Consider the following:

Community clinics and health centers
Recreational facilities (e.g., basketball courts or gym, wellness center, softball fields)
Pharmacy medicine bags
Local events and powwows
Coalition and Tribal council meetings
Grocery stores and other local businesses
Worksites
Local and Tribal radio and TV stations
Tribal and area newspapers and newsletters
Movie theaters
Websites
Blogs
Social media
Tribal businesses (e.g., grocery stores, gas stations, casinos)

Develop presentations about your HH program.

Present at meetings with stakeholders, partners, and community members.

Conduct outreach and promotional activities.
Ensure that your messages and materials are updated frequently.
---
For more information on developing messages and materials:
During this stage of program development, begin to document all meetings – with team staff, other departments, stakeholders, and partners. Meeting minutes should reflect a plan of action and staff responsible for accomplishing goals.
Lessons Learned
If I were going to start the HH Program over, or talk to someone who was going to start a new program, I would really encourage them to know their community. Look at the resources that are available. Foster good partnerships with different entities. You never know who is going to be your best partner when you start a new program.
Case Study: Gaining Stakeholder Support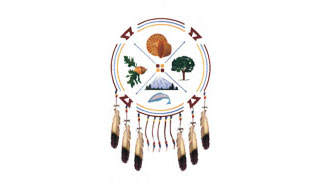 Redding Rancheria Health Clinic Logo
Redding Rancheria Healthy Heart Project
Redding, CA
The Redding Rancheria Healthy Heart (HH) staff wanted to gain stakeholder support for their program. They also thought this would be an opportunity to develop some program marketing materials. HH staff challenged their Tribal Council to be "Healthy Heart Participants" for 2 weeks.
Council Members received a basic lesson on heart healthy eating and were encouraged to do some type of physical activity for 30 minutes, 5 days/week. The council members were videotaped while participating in the challenge and then interviewed on tape about their experience. In addition, the clinic's medical and clinic directors promoted the program and encouraged community members to participate.
The 10-minute video – shown at staff meetings, health fairs, powwows, senior nutrition lunches, and diabetes support group meetings – turned out to be an effective way to obtain Tribal Leader support and to promote the HH Program.