Food Safety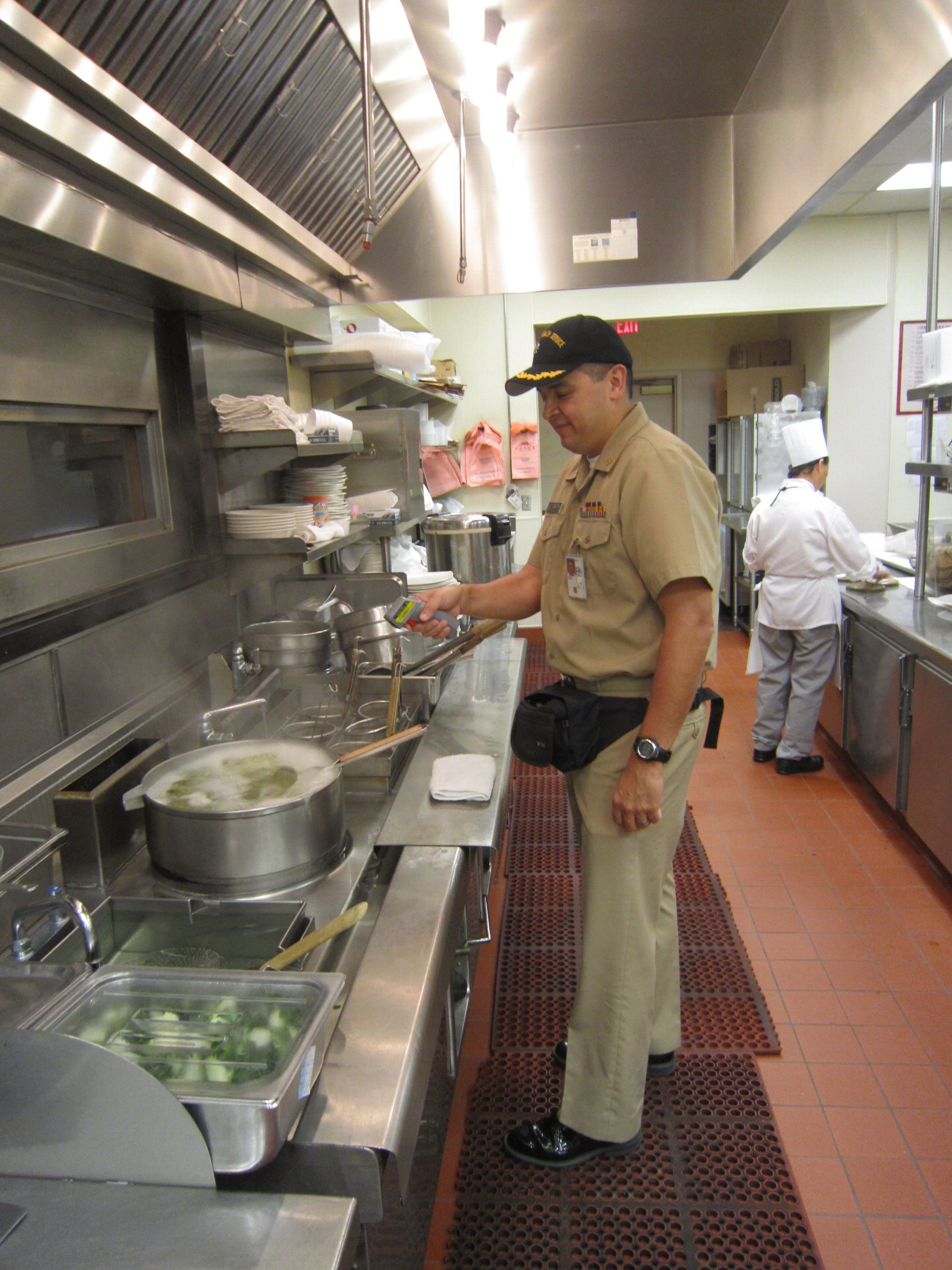 In partnership with the Tribes we serve, the California Area DEHS food safety program works to protect the public from diseases spread through food consumption.
Tribes are the regulatory authority for the food service, production and manufacturing establishments they own, operate and/or license. As the regulatory authority, Tribes are responsible for associated inspections and code/ordinance enforcement. Tribes are also responsible for issuing and rescinding any license and/or permit they issue.
The California DEHS food safety program provides technical and programmatic support to Tribes on matters pertaining to food safety. Our food safety program offers the following services to Tribes located in our service area:
Food safety inspections and complaint investigations
Support with food code/ordinance development and revision
HACCP plan review
Facility plan review for proposed or remodeled food service establishments (which includes any proposed equipment changes to a cook line installed beneath a hood)
Food Handlers Training
Studies to improve the effectiveness of a food service operation's food safety program
Food Safety Resources
Food-borne Illness
A food-borne illness outbreak is defined as an incident where two or more people experience a similar illness after exposure to a common source.
Reporting Suspected Food-borne Illness
The California Area DEHS is committed to preventing food-borne illness and promoting food safety and security. Our staff provides the Tribes we serve technical support with the investigation of all reports of suspected food-borne illness, documented cases of food-borne illness and food-borne illness outbreaks.
Our program receives reports of suspected food-borne illness directly from the general public via phone call or email. If you would like to report a suspected food-borne illness, email Carolyn Garcia, the California Area DEHS Director. You may also contact our office by phone: (916) 930-3981 x336.
In addition to direct reports received from the general public, the California DEHS coordinates with local and state health departments who receive reports of food-borne illness through the California Reportable Disease Information Exchange (CalREDIE) system. Reports of food-borne illness that may involve a Tribally owned/operated/ licensed food service establishment are referred by local public health officials to the California Area DEHS for follow up.
Use this link above to access a free Food Handler Training developed by the IHS Division of Environmental Health Services.
This training is intended to meet the training needs of individuals working at tribally owned or operated retail food service establishments.
The certificate issued upon the successful completion of this course may be honored by Tribes and Tribal organizations.
This training is not a substitute for an ANSI accredited training required by the state of California for food handlers employed by a county or state licensed retail food establishment.