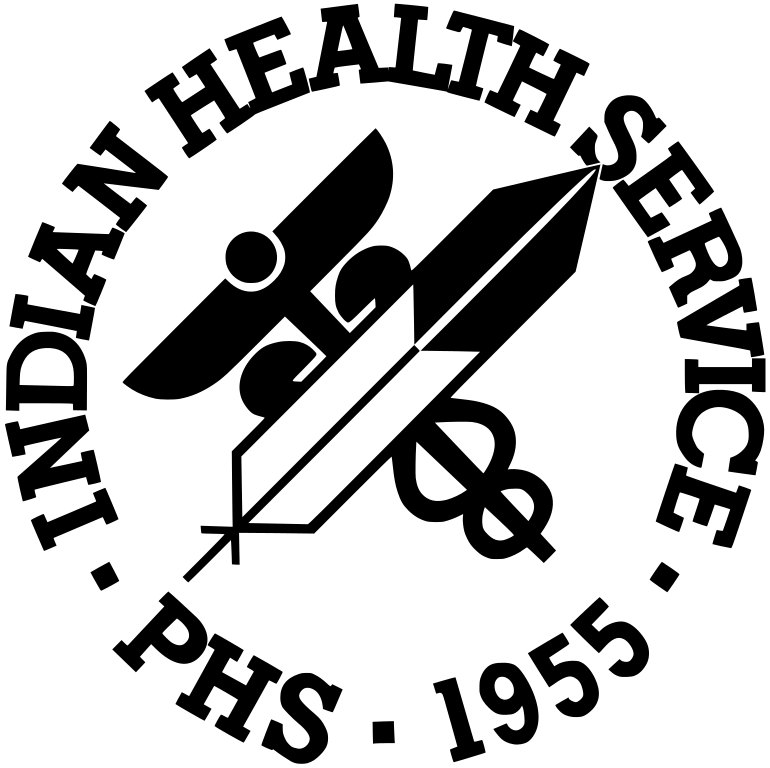 Indian Health Service
The Federal Health Program for American Indians and Alaska Natives
Diabetes Standards of Care and Resources for Clinicians and Educators
Nutrition
Healthy eating is an essential component of managing diabetes. All individuals with prediabetes or diabetes should receive nutrition education that considers access to nutritious foods, as well as personal and cultural preferences.
Health care team members are encouraged to provide basic nutrition education. Whenever possible, patients should be referred to a registered dietitian (RD) for individualized medical nutrition therapy (MNT).
Clinical Practice Recommendations
Recommendations for Nutrition
It is recommended that patients receive basic nutrition education that supports healthful eating patterns, focusing on a variety of foods in appropriate amounts. Consider using My Native Plate to engage discussion about eating practices such as food choices, meal preparations, and portions.
Provide basic nutrition education to all patients with diabetes or prediabetes:

at diagnosis
then annually
more often as needed

Refer patients to an RD, whenever possible, for MNT for diabetes and other health conditions that need individualized nutrition recommendations (e.g., hypertension, dyslipidemia, kidney disease).

at diagnosis
then annually
more often as needed

Assess a patient's access to a sufficient quantity of affordable, nutritious foods. Screen for food insecurity using the Food Insecurity Assessment Tool and Resource List

[PDF – 230 KB]

.
Clinician and Educator Resources
Featured Nutrition Resources
Patient Education Resources
Nutrition Patient Education Resources
CME Training
Nutrition CME Trainings
Session Title
Session Material
CME/CE Information

Clinical Dietitian
Chinle Service Unit
(Originally presented on 10/25/23)

CE Information


[PDF – 543 KB]

Designated Credit Hours: 1.0
ACCME, ACPE, ANCC, CDR


Red Lake Comprehensive Health Services
Red Lake Indian Hospital
(Originally presented on 09/06/23)

CE Information


[PDF – 546 KB]

Designated Credit Hours: 1.0
ACCME, ACPE, ANCC, CDR, CDE


Muckleshoot Tribal Member
Owner – Tahoma Peak Solutions
(Originally presented on 05/31/23)

CE Information


[PDF – 543 KB]

Designated Credit Hours: 1.0
ACCME, ACPE, ANCC, CDR, CDE


Public Health Advisor, CHR Program Lead
HQs Indian Health Service
Alyssa Fine, RN, MSN, CDCES, CNL
Wellness & Diabetes Program Coordinator, Cowlitz Indian Tribe Health Clinic
LCDR, US Public Health Service
(Originally presented on 05/24/23)

CE Information


[PDF – 568 KB]

Designated Credit Hours: 1.0
ACCME, ACPE, ANCC, CDR, CDE


Diabetes Educator
Claremore Indian Hospital
(Originally presented on 03/29/23)

CE Information


[PDF – 587 KB]

Designated Credit Hours: 1.0
ACCME, ACPE, ANCC, CDR


Associate Professor and DPD Director
University of Tennessee at Martin
(Originally presented on 03/22/23)

CE Information


[PDF – 537 KB]

Designated Credit Hours: 1.0
ACCME, ACPE, ANCC, CDR, CDE


Nutrition Consultant
Division of Diabetes Treatment and Prevention
Wendy Castle, MPH, RD, LD, CDCES
Clinical Training Coordinator
Division of Diabetes Treatment and Prevention
(Originally presented on 03/08/23)

CE Information


[PDF – 537 KB]

Designated Credit Hours: 1.0
ACCME, ACPE, ANCC, CDR, CDE


Native American Agriculture Fund
Director of Communications and Policy
Katie Jacobs, MPH, RDN
Food Research & Action Center
Program Manager, Early Childhood Programs and Food Systems
(Originally presented on 03/01/23)

CE Information


[PDF – 537 KB]

Designated Credit Hours: 1.0
ACCME, ACPE, ANCC, CDR, CDE


Bloomberg Associate Professor of American Health
(Originally presented on 12/21/22)

CE Information


[PDF – 405 KB]

Designated Credit Hours: 1.0
ACCME, ACPE, ANCC, CDR, CERP


Professor at the University of California San Francisco
(Originally presented on 12/14/22)

CE Information


[PDF – 426 KB]

Designated Credit Hours: 1.0
ACCME, ACPE, ANCC, CDR, CERP


UCSF Professor of Medicine in Residence
Division of General Internal Medicine
(Originally presented on 11/09/22)

CE Information


[PDF – 428 KB]

Designated Credit Hours: 1.0
ACCME, ACPE, ANCC, CDR, CERP


Diabetes Nurse Specialist
(Originally presented on 11/02/22)

CE Information


[PDF – 403 KB]

Designated Credit Hours: 1.0
ACCME, ACPE, ANCC, CDR, CERP


Nutrition Scientist
(Originally presented on 10/19/22)

CE Information


[PDF – 406 KB]

Designated Credit Hours: 1.0
ACCME, ACPE, ANCC, CDR, CERP


President/Consultant
Tribal Indemnity, LLC

Amanda Singer, CLC, Indigenous Doula
Executive Director
Navajo Breastfeeding Coalition
(Originally presented on 08/31/22)

CE Information


[PDF – 396 KB]

Designated Credit Hours: 1.0
ACCME, ACPE, ANCC, CDR


President at Toby Amidor Nutrition, PC
(Originally presented on 07/27/22)

Interim Director, Center for Preventive Cardiology
Professor, Department of Medicine
Knight Cardiovascular Institute
Division of Endocrinology, Diabetes, and Clinical Nutrition
Oregon Health & Science University
(Originally presented on 04/13/22)

CE Information


[PDF – 185 KB]

Designated Credit Hours: 1.0
ACCME, ANCC, CDR, CERP, ACPE


Public Health Nutritionist
Billings Area Telenutrition Program Specialist
(Originally presented on 03/29/22)

CE Information


[PDF – 174 KB]

Designated Credit Hours: 1.0
ACCME, ANCC, CDR, CERP, ACPE


Center for Indigenous Health Research and Policy
Oklahoma State University Center for Health Sciences
(Originally presented on 03/23/22)

CE Information


[PDF – 173 KB]

Designated Credit Hours: 1.0
ACCME, ANCC, CDR, CERP


Indigenous Chef, Alaska
and
Melissa A. Chlupach, MS, RD, LD
Assistant Professor, Dietetics and Nutrition
University of Alaska Anchorage
(Originally presented on 03/16/22)

CE Information


[PDF – 139 KB]

Designated Credit Hours: 1.0
ACCME, ANCC, CDR, CERP


Research Assistant Professor
Centers for American Indian and Alaska Native Health Colorado School of Public Health
(Originally presented on 03/01/22)

CE Information


[PDF – 176 KB]

Designated Credit Hours: 1.0
ACCME, ANCC, CDR, CERP

Why Breastfeeding Support is a Shared Responsibility

Exit Disclaimer: You Are Leaving www.ihs.gov


Jessica Quinlan, MPH, RD, CLC
Pueblo of Zuni WIC Program Nutrition Coordinator
Zuni Youth Enrichment Project Food Sovereignty Coordinator
(Originally presented on 08/25/21)

CE Information


[PDF – 268 KB]

Designated Credit Hours: 1.0
ACCME, ANCC, CDR, CERP

Telenutrition for Diabetes Prevention and Management

Exit Disclaimer: You Are Leaving www.ihs.gov


Maria Kofas, MSPH, RDN, LN
Public Health Nutritionist
Billings Area Telenutrition Program Specialist
(Originally presented on 07/13/21)

CE Information


[PDF – 218 KB]

Designated Credit Hours: 1.0
ACCME, ANCC, CDR, CERP

Make Every Bite Count with the Dietary Guidelines: Supporting Healthy Eating Across the Lifespan

Exit Disclaimer: You Are Leaving www.ihs.gov


Janet de Jesus, MS, RD - HHS Nutrition Advisor
Dennis Anderson-Villaluz, MBA, RD, LDN, FAND - HHS Nutrition Advisor
Dana DeSilva, PhD, RD - HHS ORISE Health Policy Fellow
Jessica Larson, MS, RD - USDA Public Affairs Specialist
(Originally presented on 05/12/21)

CE Information


[PDF – 237 KB]

Designated Credit Hours: 1.0
ACCME, ANCC, CDR, CERP

FDA Update on the Nutrition Facts Label and Education Campaign

Exit Disclaimer: You Are Leaving www.ihs.gov


Blakeley Fitzpatrick, MPH, RD
Director, Division of Nutrition Programs
and
Maya Maroto, EdD, MPH, RD
Public Health Educator
FDA/Center for Food Safety and Applied Nutrition
(Originally presented on 03/30/21)

CE Information


[PDF – 294 KB]

Designated Credit Hours: 1.0
ACCME, ANCC, CDR, CERP

Native American Food Culture, Traditions, and Nutrition Counseling: a look into Chippewa/Cree and Navajo Traditions

Exit Disclaimer: You Are Leaving www.ihs.gov


Terrie Stump
Diabetes Prevention Coordinator
Rocky Boy Diabetes Program
and
Dakotah Bronec, RD
Dietitan
Benefis Health System
(Originally presented on 03/24/21)

CE Information


[PDF – 305 KB]

Designated Credit Hours: 1.0
ACCME, ANCC, CDR, CERP

Simplified Carbohydrate Education Approaches

Exit Disclaimer: You Are Leaving www.ihs.gov


Jenna Cope, MPH, RD, LD, CHES®
Senior Public Health Analyst
Office for the Advancement of Telehealth
HRSA Federal Office of Rural Health Policy
and
Kibbe Brown, MS, RDN
Nutrition Consultant
IHS Division of Diabetes Treatment and Prevention
(Originally presented on 03/16/21)

CE Information


[PDF – 308 KB]

Designated Credit Hours: 1.0
ACCME, ANCC, CDR, CERP

Traditional Foods Are a Way to Talk About Health: The CDC Traditional Foods Project

Exit Disclaimer: You Are Leaving www.ihs.gov


Dawn Satterfield, PhD, MSN, RN
CDC National Center for Chronic Disease Prevention and Health Promotion, Division of Diabetes Translation
and
Lemyra DeBruyn, PhD (retired)
(Originally presented on 03/09/21)

CE Information


[PDF – 192 KB]

Designated Credit Hours: 1.0
ACCME, ANCC, CDR, CERP

Indigenous Foods Movement in Alaska: Holistic Approaches for Nutrition and Culture

Exit Disclaimer: You Are Leaving www.ihs.gov


Seth N. Anderson, MS, RD, LD
Dietitian, Primary Care Clinics
Southcentral Foundation

Luz Smeenk, MS, RD, LD
Community Educator, Diabetes Program
and
Amy Foote, CDM
Executive Chef
Alaska Native Tribal Health Consortium
(Originally presented on 03/02/21)

CE Information


[PDF – 248 KB]

Designated Credit Hours: 1.0
ACCME, ANCC, CDR, CERP