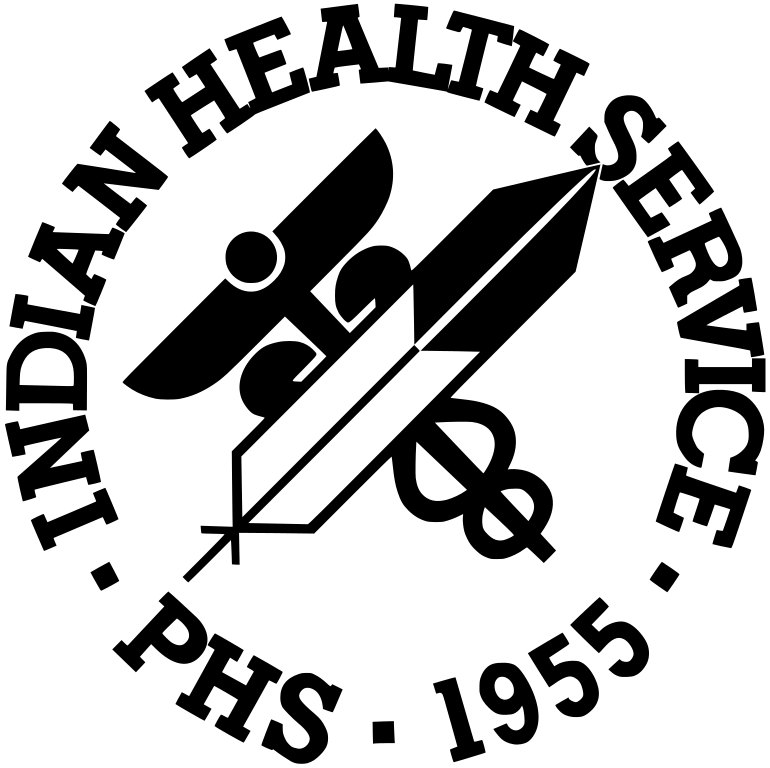 Indian Health Service
The Federal Health Program for American Indians and Alaska Natives
The Indian Health Service continues to work closely with our tribal partners to coordinate a comprehensive public health response to COVID-19. Read the latest info.
Diabetes Standards of Care and Resources for Clinicians and Educators
Nutrition
Healthy eating is an essential component of managing diabetes. All individuals with prediabetes or diabetes should receive nutrition education that considers access to nutritious foods, as well as personal and cultural preferences.
Health care team members are encouraged to provide basic nutrition education. Whenever possible, patients should be referred to a registered dietitian (RD) for individualized medical nutrition therapy (MNT).
Clinical Practice Recommendations
Recommendations for Nutrition
Order serum creatinine/estimated glomerular filtration rate (eGFR) and urine albumin-to-creatinine ratio (UACR) at diabetes diagnosis and then at least annually thereafter.
Control blood pressure. For most patients with diabetes, the target is <140/90 mmHg. Consider more or less stringent targets if appropriate.

Prescribe an ACE inhibitor or ARB for all diabetes patients who have both hypertension and albuminuria, unless contraindicated.

Consider nephrology consultation if the etiology of the chronic kidney disease (CKD) is unclear, if CKD is progressing rapidly, if there is any difficulty managing CKD complications, or if eGFR is <30 mL/min/1.73 m2.
It is recommended that patients receive basic nutrition education that supports healthful eating patterns, focusing on a variety of foods in appropriate amounts. Consider using My Native Plate to engage discussion about eating practices such as food choices, meal preparations, and portions.
Provide basic nutrition education to all patients with diabetes or prediabetes:

at diagnosis
then annually
more often as needed

Refer patients to an RD, whenever possible, for MNT for diabetes and other health conditions that need individualized nutrition recommendations (e.g., hypertension, dyslipidemia, kidney disease).

at diagnosis
then annually
more often as needed

Assess a patient's access to a sufficient quantity of affordable, nutritious foods. Screen for food insecurity using the Food Insecurity Assessment Tool and Resource List

[PDF – 230 KB]

.
Clinician and Educator Resources
Featured Nutrition Resources
Patient Education Resources
Nutrition Patient Education Resources
CME Training
Nutrition CME Trainings
Session Title
Session Material
CME/CE Information

New

The Developmental Origins of Obesity and Diabetes

Exit Disclaimer: You Are Leaving www.ihs.gov


Jonathan Q. Purnell, MD
Interim Director, Center for Preventive Cardiology
Professor, Department of Medicine
Knight Cardiovascular Institute
Division of Endocrinology, Diabetes, and Clinical Nutrition
Oregon Health & Science University
(Originally presented on 04/13/22.)

CE Information


[PDF – 185 KB]

Designated Credit Hours: 1.0
ACCME, ANCC, CDR, CERP, ACPE

New

Nutrition for Kidney Health: Preventing and Managing Kidney Disease

Exit Disclaimer: You Are Leaving www.ihs.gov


Maria Kofas, MSPH, RDN, LN
Public Health Nutritionist
Billings Area Telenutrition Program Specialist
(Originally presented on 03/29/22.)

CE Information


[PDF – 174 KB]

Designated Credit Hours: 1.0
ACCME, ANCC, CDR, CERP, ACPE

New

Food Sovereignty in Indigenous Communities

Exit Disclaimer: You Are Leaving www.ihs.gov


Tonya S. Wapskineh, MPH
Center for Indigenous Health Research and Policy
Oklahoma State University Center for Health Sciences
(Originally presented on 03/23/22.)

CE Information


[PDF – 173 KB]

Designated Credit Hours: 1.0
ACCME, ANCC, CDR, CERP

New

Nutrition, Culture, and Indigenous Foods in Alaska

Exit Disclaimer: You Are Leaving www.ihs.gov


Flora Deacon
Indigenous Chef, Alaska
and
Melissa A. Chlupach, MS, RD, LD
Assistant Professor, Dietetics and Nutrition
University of Alaska Anchorage
(Originally presented on 03/16/22.)

CE Information


[PDF – 139 KB]

Designated Credit Hours: 1.0
ACCME, ANCC, CDR, CERP

New

What Can I Eat? Diabetes Nutrition Education Curriculum for American Indian and Alaska Native Adults with Type 2 Diabetes

Exit Disclaimer: You Are Leaving www.ihs.gov


Sarah Stotz, PhD, MS, RDN, CDE
Research Assistant Professor
Centers for American Indian and Alaska Native Health Colorado School of Public Health
(Originally presented on 03/01/22.)

CE Information


[PDF – 176 KB]

Designated Credit Hours: 1.0
ACCME, ANCC, CDR, CERP

Why Breastfeeding Support is a Shared Responsibility

Exit Disclaimer: You Are Leaving www.ihs.gov


Jessica Quinlan, MPH, RD, CLC
Pueblo of Zuni WIC Program Nutrition Coordinator
Zuni Youth Enrichment Project Food Sovereignty Coordinator
(Originally presented on 08/25/21.)

CE Information


[PDF – 268 KB]

Designated Credit Hours: 1.0
ACCME, ANCC, CDR, CERP

Telenutrition for Diabetes Prevention and Management

Exit Disclaimer: You Are Leaving www.ihs.gov


Maria Kofas, MSPH, RDN, LN
Public Health Nutritionist
Billings Area Telenutrition Program Specialist
(Originally presented on 7/13/21.)

CE Information


[PDF – 218 KB]

Designated Credit Hours: 1.0
ACCME, ANCC, CDR, CERP

Make Every Bite Count with the Dietary Guidelines: Supporting Healthy Eating Across the Lifespan

Exit Disclaimer: You Are Leaving www.ihs.gov


Janet de Jesus, MS, RD - HHS Nutrition Advisor
Dennis Anderson-Villaluz, MBA, RD, LDN, FAND - HHS Nutrition Advisor
Dana DeSilva, PhD, RD - HHS ORISE Health Policy Fellow
Jessica Larson, MS, RD - USDA Public Affairs Specialist
(Originally presented on 5/12/21.)

CE Information


[PDF – 237 KB]

Designated Credit Hours: 1.0
ACCME, ANCC, CDR, CERP

FDA Update on the Nutrition Facts Label and Education Campaign

Exit Disclaimer: You Are Leaving www.ihs.gov


Blakeley Fitzpatrick, MPH, RD
Director, Division of Nutrition Programs
and
Maya Maroto, EdD, MPH, RD
Public Health Educator
FDA/Center for Food Safety and Applied Nutrition
(Originally presented on 3/30/21.)

CE Information


[PDF – 294 KB]

Designated Credit Hours: 1.0
ACCME, ANCC, CDR, CERP

Native American Food Culture, Traditions, and Nutrition Counseling: a look into Chippewa/Cree and Navajo Traditions

Exit Disclaimer: You Are Leaving www.ihs.gov


Terrie Stump
Diabetes Prevention Coordinator
Rocky Boy Diabetes Program
and
Dakotah Bronec, RD
Dietitan
Benefis Health System
(Originally presented on 3/24/21.)

CE Information


[PDF – 305 KB]

Designated Credit Hours: 1.0
ACCME, ANCC, CDR, CERP

Simplified Carbohydrate Education Approaches

Exit Disclaimer: You Are Leaving www.ihs.gov


Jenna Cope, MPH, RD, LD, CHES®
Senior Public Health Analyst
Office for the Advancement of Telehealth
HRSA Federal Office of Rural Health Policy
and
Kibbe Brown, MS, RDN
Nutrition Consultant
IHS Division of Diabetes Treatment and Prevention
(Originally presented on 3/16/21.)

CE Information


[PDF – 308 KB]

Designated Credit Hours: 1.0
ACCME, ANCC, CDR, CERP

Traditional Foods Are a Way to Talk About Health: The CDC Traditional Foods Project

Exit Disclaimer: You Are Leaving www.ihs.gov


Dawn Satterfield, PhD, MSN, RN
CDC National Center for Chronic Disease Prevention and Health Promotion, Division of Diabetes Translation
and
Lemyra DeBruyn, PhD (retired)
(Originally presented on 3/9/21.)

CE Information


[PDF – 192 KB]

Designated Credit Hours: 1.0
ACCME, ANCC, CDR, CERP

Indigenous Foods Movement in Alaska: Holistic Approaches for Nutrition and Culture

Exit Disclaimer: You Are Leaving www.ihs.gov


Seth N. Anderson, MS, RD, LD
Dietitian, Primary Care Clinics
Southcentral Foundation

Luz Smeenk, MS, RD, LD
Community Educator, Diabetes Program
and
Amy Foote, CDM
Executive Chef
Alaska Native Tribal Health Consortium
(Originally presented on 3/2/21.)

CE Information


[PDF – 248 KB]

Designated Credit Hours: 1.0
ACCME, ANCC, CDR, CERP

Native Centered Nutrition Education

Exit Disclaimer: You Are Leaving www.ihs.gov


Kibbe Conti, MS, RD
Diabetes Program Dietitian
Zuni Service Unit
Zuni, NM
(Originally presented on 3/11/20.)

CE Information


[PDF – 192 KB]

Designated Credit Hours: 1.0
ACCME, ANCC, CDR, CERP

Mindful Eating Basics

Exit Disclaimer: You Are Leaving www.ihs.gov


Erica Dean , MS, RDN, LD, CDE
Diabetes Education Program
Claremore Indian Hospital
Claremore, OK
(Originally presented on 3/4/20.)

CE Information

[PDF – 165 KB]

Designated Credit Hours: 1.0
ACCME, ANCC, CDR, CERP

The Updated Nutrition Facts Label: Information for Diabetes Educators

Exit Disclaimer: You Are Leaving www.ihs.gov


Robin McKinnon, PhD, MPA
Blakely Fitzpatrick, MPH, RD
(Originally presented on 9/24/19.)

CE Information

[PDF – 74 KB]

Designated Credit Hours: 1.0
ACCME, ANCC, CDR, CERP

Conference

Indigenous Food Systems: Seeds of our Ancestors, Seeds of Life

Exit Disclaimer: You Are Leaving www.ihs.gov


Winona LaDuke, BA, MA
(Originally presented on 8/8/19.)

CE Information

[PDF – 74 KB]

Designated Credit Hours: 1.0
ACCME, ANCC, CDR, CERP

Conference

Promoting Food Security and Food Sovereignty in Indigenous Communities: Lessons from Tribally-Driven Research

Exit Disclaimer: You Are Leaving www.ihs.gov


Valarie Blue Bird Jernigan, Professor of Rural Health and Director of the Center for Indigenous Health Research and Policy
(Originally presented on 8/8/19.)

CE Information

[PDF – 70 KB]

Designated Credit Hours: 1.0
ACCME, ANCC, CDR, CERP