California Area Injury Prevention Mini-Grant Program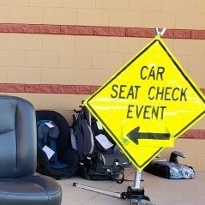 2022 Area Injury Prevention Mini-grant
The application deadline for the California Area IHS 2022 Injury Prevention Mini-grant has passed. A heartfelt thank you to all the programs who submitted an application this year.
Program Overview: The California Area IHS mini-grant program provides funding to eligible tribal health programs for the purchase of car seats, smoke detectors and bicycle helmets.
Eligibility: All tribal health programs receiving environmental health services through the California Area Indian Health Service (IHS) Environmental Health Services Section (EHSS) are eligible to apply for the injury prevention mini- grant funding. Tribal health programs that have already taken their injury prevention program tribal shares are not eligible for this funding. If you are unsure of your eligibility, please contact:
♦ Carolyn Garcia: (916) 930-3981 x336; carolyn.garcia2@ihs.gov
Injury Prevention Special Projects
The California Area IHS is currently able to offer funding for tribal health programs who develop a special injury prevention project in partnership with their local environmental health officer. To learn more about this funding opportunity, contact your local environmental health officer. A directory (PDF) of environmental health officers near you. Contact information is available at this link.
Archive: 2022 Mini-grant Application Documents
2022 CAIHS Minigrant Application Solicitation Letter (pdf)
2022 CAIHS Minigrant Application (suitable for printing,DOCX)
2022 CAIHS Minigrant Application (filable pdf)
Application Guide (pdf)