Native American SmartCare Program: A CA Area IHS BH Support Pilot Project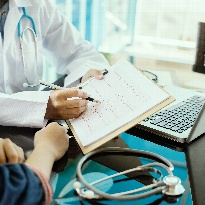 Wednesday, April 27, 2022
12:00-1:00pm PT
Panel Presenters:
Shawn Singh Sidhu, MD, Associate Medical Director, Vista Hill Foundation/Associate Professor of Psychiatry, University of California San Diego/Psychiatrist, Southern Indian Health Council and Rady Children's Hospital of San Diego
Judy Whitcher, LPCC, Program Manager, California Indian Health Services SmartCare Program
Mark Chenven, MD, Executive Medical Director, Vista Hill Foundation SmartCare Behavioral Health Programs/Clinical Professor, UCSD Department of Psychiatry
Description:
It is estimated that 1 in 5 children have a diagnosable behavioral health issue impacting their lives and access to care with child psychiatrists and integrate behavioral healthcare services is inadequate throughout the nation, but especially so in rural, lower socioeconomic and other disadvantaged communities where historical and intergenerational trauma is more common. The newly funded Indian Health Service Native American SmartCare Program has been designed to provide access to high-quality, trauma-informed, culturally-sensitive, child psychiatric consultations to tribal health primary care providers to assist in optimizing behavioral health care for NA/AN youth and their families face on their pathway to wellness. SmartCare helps build local capacity to treat behavioral health issues through consultation, support, education, training, and linkages to resources in the clinic, at school, and in the community.
Outcomes/Objectives:
As a result of participating in this activity, the healthcare team will:
Examine the current state of behavioral health issues in youth, including the ongoing rise in depression, anxiety, and suicidality among our youth and their families

Discuss the needs of primary care and behavioral healthcare providers working in rural and underserved communities

Implement a tele-health based model of care consultation to improve services to youth and families in need

Access the Native American SmartCare Program as a resource in providing behavioral healthcare services in rural, lower socioeconomic and other disadvantaged communities where historical and intergenerational trauma is more common
Register here: https://www.zoomgov.com/meeting/register/vJItdeGtpz4vGejPFHf771nLnXvM7GPfLsU
Full Synopsis (DOCX)