Substance Use Disorders in Primary Care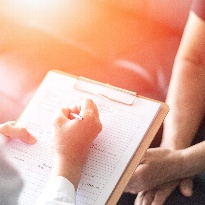 June 15, 2022
10:00-11:30am PT
Substance Use Disorders in Primary Care
Presenter: Phillip Coffin, MD, Director of Substance Use Research, San Francisco Department of Public Health
Outcomes/Objectives:
List medical treatments for substance use disorders, including tobacco alcohol, opioids, and stimulants; off-label and experimental therapies; and, novel interventions for acute toxicity.
Learn the utility of panel management for patients who use substances, and what can be done for the patient whose substance use patterns will not change.
Identify approaches to harm reduction integration into primary care, including naloxone laws in California and documentation of education.
Register here: https://www.zoomgov.com/meeting/register/vJIsdeqsqTMsHfXgZiu13ShqvliV8SMjltI