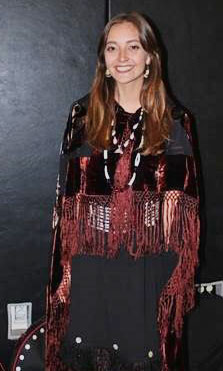 The Indian Health Services offers hands-on experience for students, from the high school to graduate level to those transitioning into a career in federal service. The Pathways Internship Exit Disclaimer: You Are Leaving www.ihs.gov is a career-building opportunity that allows students to explore federal careers while continuing their education.
There are currently 30 Pathways Interns across the IHS. An externship is also available for placing students in residency programs throughout the IHS. These students are enrolled in a variety of health-related disciplines such as nursing, medicine, clinical psychology, and social work among other fields.
Haley Smith, a sophomore student at Montgomery College in Rockville, Maryland, is currently an intern in the Office of Urban Indian Health Programs . Haley is from the Makah Nation in Washington State. She is currently studying to receive her Associate of Arts degree in Social Studies, Administration, and Health. Haley said she chose the Pathways internship because it aligns with her goals of working in Health Administration and Medical Anthropology.
Pathways Interns are receiving on-the-job training in various fields such as policy, health administration, human resources, and finance. This program requires interns to complete 640 hours of work experience in order to prepare them for a permanent job in the civil service. Due to the public health threat posed by COVID-19, Haley is currently helping with everyday operations to support OUIHPs pandemic response activities. When we asked Haley about the projects that she is most excited to work with, she answered, "I don't think there is a single project that I'm not excited to work on!"
Pathways is a unique opportunity that gives students an array of essential skills that will benefit in their future federal service health careers. The Pathways Internship is open to students from a wide variety of educational institutions and requires a cumulative minimum GPA of 2.0. In addition to the Pathways program, IHS also offers several other opportunities for students .
The Indian Health Service supports American Indian and Alaska Native youth by providing these opportunities for building careers in health.
Related content:
Pathways Internship Program Exit Disclaimer: You Are Leaving www.ihs.gov
Office of Urban Indian Health Programs