The Indian Health Service continues to work closely with our tribal partners to coordinate a comprehensive public health response to COVID-19. Read the latest info.
March 2019 Blogs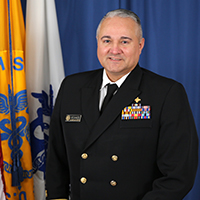 March 12, 2019
by Rear Adm. Michael D. Weahkee, Principal Deputy Director, Indian Health Service
Rear Adm. Michael Weahkee, IHS principal deputy director, testifies before the Senate Committee on Indian Affairs in Washington, D.C., March 12, 2019.
Today I had the privilege of testifying before the United States Senate Committee on Indian Affairs Exit Disclaimer: You Are Leaving www.ihs.gov to update them on our progress in implementing recommendations from the Government Accountability Office to improve our services and strengthen our systems.
...
Continue reading
Subscribe to get the blog by email:
Required fields are marked with an asterisk.
2022
2021
2020
2019
2018
2017
2016
2015
2014
2013
2012
2011
2010