August 2010 Blogs
Update on Aberdeen Area Investigation/IHS Director Meets with Aberdeen Area Tribal Leaders
As I mentioned in a previous blog, Senator Dorgan initiated an investigation of alleged mismanagement in the IHS Aberdeen Area. I received a letter from the Senator requesting information, and we are cooperating fully with the investigation. IHS recently provided numerous documents in response to the Senator's requests as well as follow-up requests from his staff. I appreciate the fact that our staffs have been in continuous communication with each other when there has been a need for additional information to give context and background to the documents already provided or to clarify any remaining questions or concerns that Senator Dorgan may have. I recognize the importance of the Committee's oversight and investigative responsibilities, and remain committed to assisting the Senator with his work.
I also met with Aberdeen Area Tribal leaders last week and updated them on our efforts to change and improve the IHS. Here's a picture from the meeting: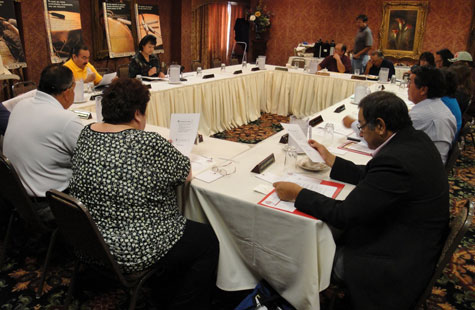 ---
IHS Director Announces Upcoming Purchased/Referred Care (PRC) Program Listening Session and Best Practices Meeting
In July, I sent a letter to Tribal Leaders updating them on our consultation on improving the Purchased/Referred Care (PRC) Program and announcing a second listening session and best practices meeting to be held September 9-10, 2010 in Denver, CO. Please see the attached letter and agenda for more information.
---
Chickasaw Nation Medical Center Opening Ceremony
I attended the Chickasaw Nation Medical Center Opening/Ribbon Cutting Ceremony in Ada, OK, on July 19, 2010. This beautiful hospital was built through our Joint Venture Program, which is one of our health facilities construction programs where the Tribe pays for the construction of the hospital and IHS seeks appropriations for the staffing of the new hospital. The hospital includes state-of-the-art equipment and furnishings, an emergency room, family medicine, internal medicine and pediatric outpatient clinics, inpatient, surgery, ICU, OB including the ability to do C-Sections on site, dental, pharmacy (with drive in service!) and both a CT and MRI on site. The hospital also includes a healing garden and walking paths, which is a wonderful addition to promote wellness. This is a great example of a successful tribal and IHS partnership. Congratulations to the Chickasaw Nation – here are some photos: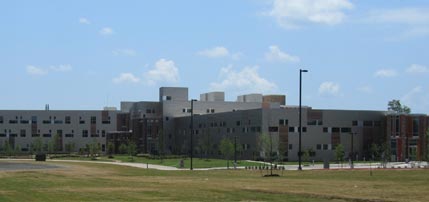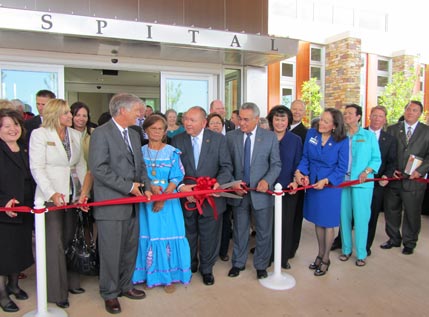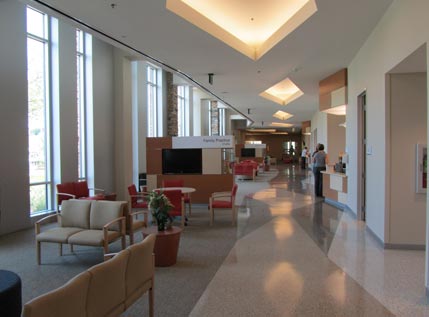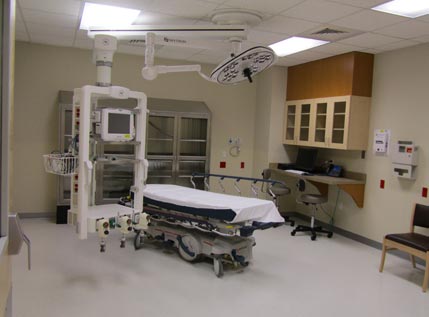 ---
IHS Director meets with the Tribal Self-Governance Advisory Committee
I met with the Tribal Self-Governance Advisory Committee on July 21, 2010, at their quarterly meeting in Washington, D.C. I provided an update on my priorities and answered questions. The group was interested in various topics related to tribally-managed programs. Here's a photo of the attendees: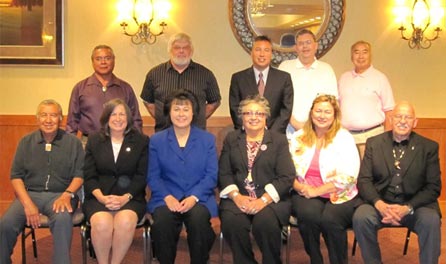 Subscribe to get the blog by email:
Required fields are marked with an asterisk.
2023
2022
2021
2020
2019
2018
2017