March 2011 Blogs
White House Conference on Bullying Prevention
I attended the White House Conference on Bullying Prevention this month. It was a great forum for some of the nation's leaders to discuss innovative ideas to address this difficult problem. Bullying is especially problematic for youth and can lead to health issues, problems in school, and even suicide. Bullying is a problem in Native communities, and has been for many years. My relatives recall significant bullying in the boarding schools and it seems everyone has a bullying story to tell about their school days, and in some cases, in their current lives. Bullying is not a traditional way of life for our people; we have to find productive and effective ways to address this problem so that our children can feel safe and protected in our schools and our communities. I hope we can have discussions about bullying prevention in our schools and our communities. You can go to the website to learn more about what you can do. My January blog includes a video message from me. Here are some pictures from the conference: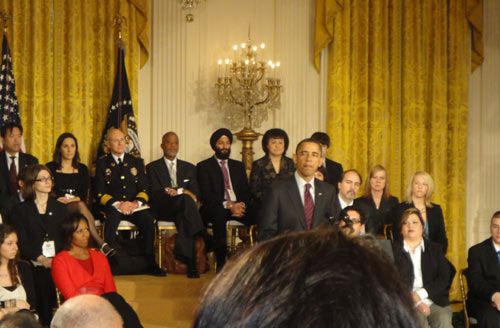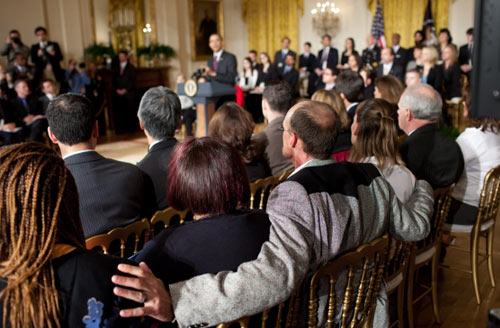 ---
Center for Native American Youth Launch
I attended the launch of the new Center for Native American Youth at the Aspen Institute, led by Senator Dorgan. The purpose of the Center is to provide a forum to bring attention to the challenges facing Native American youth. The attendees included Congressional members, Lt. Gov. Jefferson Keel, President of NCAI, Tribal leaders, several federal and public/private stakeholders. Here are pictures from the launch: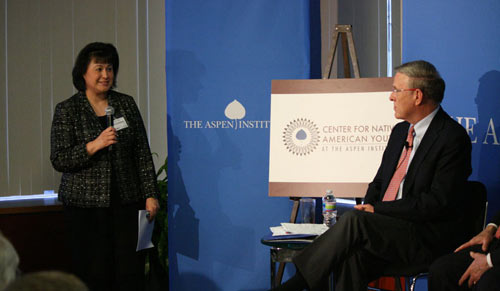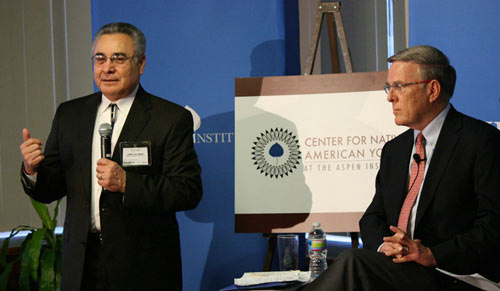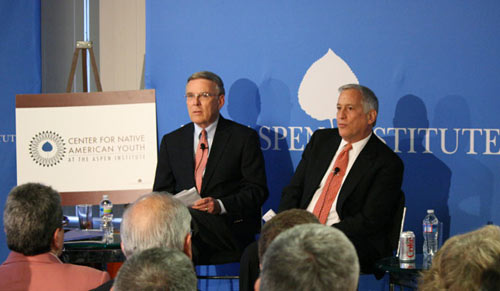 ---
DOI/IHS/SAMHSA Suicide Prevention Listening Sessions
We have completed all the suicide prevention listening sessions coordinated by DOI/IHS/SAMHSA and are reviewing all the input and suggestions to help prevent suicide in Tribal communities. We are committed to using a collaborative approach to this serious and heart-breaking problem in our communities. Not one agency can solve this alone, and we have reached out to show our willingness to try a more coordinated approach in partnership with Tribes. We will announce the dates of a Suicide Prevention Summit soon to discuss the input with Tribes and stakeholders. Here are pictures from the suicide prevention listening session in the Washington, DC area last month: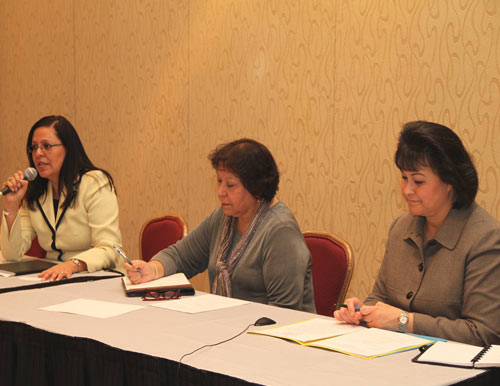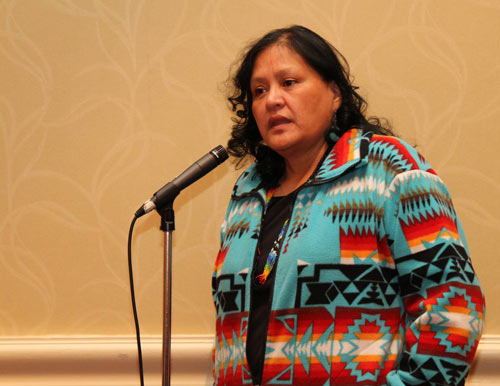 ---
National Action Alliance for Suicide Prevention
I am a member of the Executive Committee of the National Action Alliance for Suicide Prevention and attended the recent meeting in Arlington, VA. The Action Alliance is a public-private partnership to guide the implementation of the goals and objectives of the National Suicide Prevention Strategy. SAMHSA coordinates this effort, and Larry Echohawk, Assistant Secretary for Indian Affairs, Department of Interior, and I co-chair an American Indian and Alaska Native Task Force and are working together to address suicide prevention in a collaborative manner. Rose Weahkee, Director, IHS Division of Behavioral Health, Coloradas Mangas, Ruidoso High School, NM, and McClellan Hall, Executive Director, National Indian Youth Leadership Project were in attendance at the meeting. Here are some pictures from the meeting: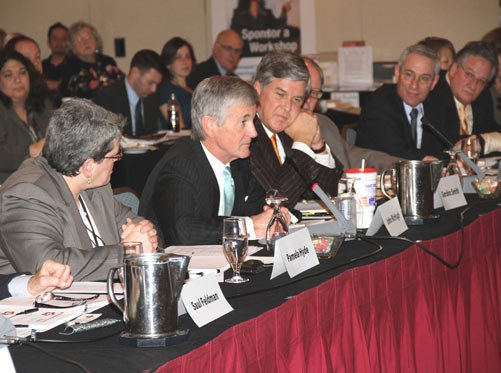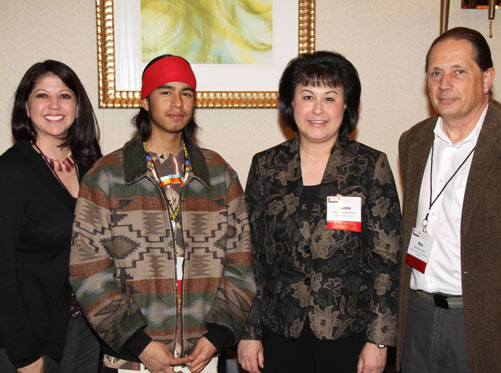 ---
United South and Eastern Tribes (USET) Impact Week
I attended USET Impact week and gave an update on the Affordable Care Act/Indian Health Care Improvement Act to the Health Board and an update on the IHS budget and agency priorities at the USET Board of Director's meeting on February 7 and 9, 2011. Here's some pictures from the meeting: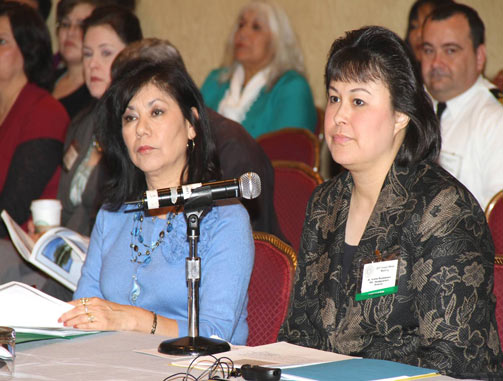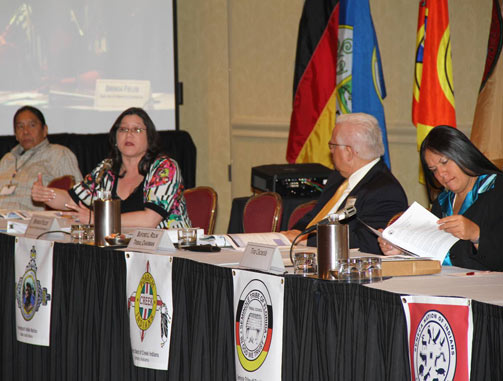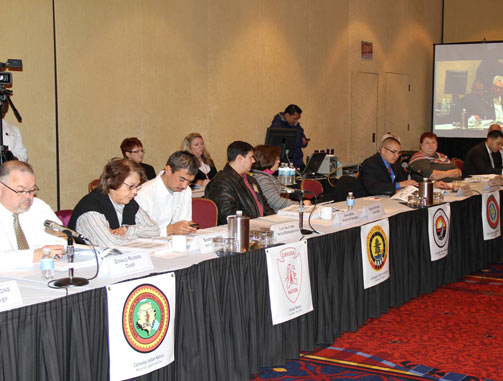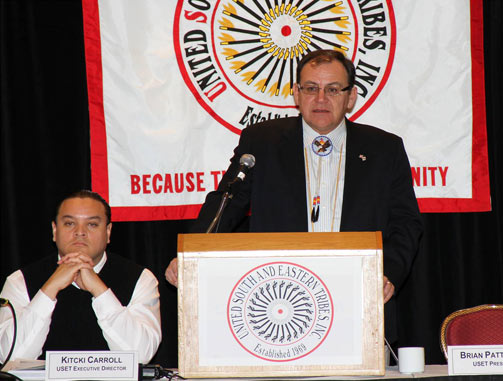 ---
Tribal Delegation Meetings
Last month I met with several Tribal delegations to discuss issues and concerns. I met with the Arctic Slope Native Association and saw their great progress with the Barrow, AK health facility construction. I also met with Norton Sound Health Corporation and we discussed progress on the Nome, AK health facility. I met with Southeast Alaska Regional Health Consortium (SEARHC) and was impressed by the great programs and services they provide. I also met with the San Carlos Apache Tribe and we discussed progress on their new health facility. Here are pictures from these meetings: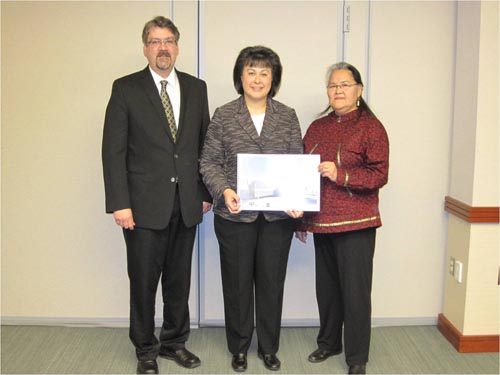 Arctic Slope Native Association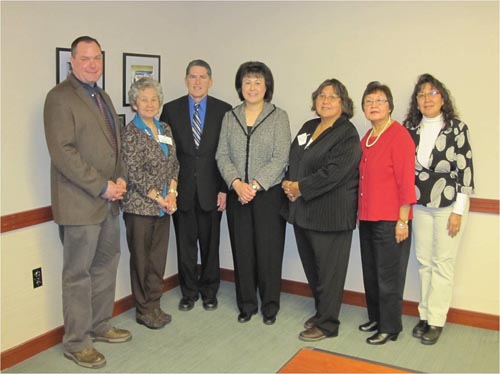 Norton Sound Health Corporation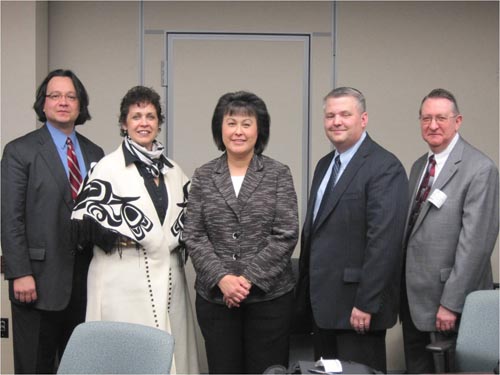 SEARCH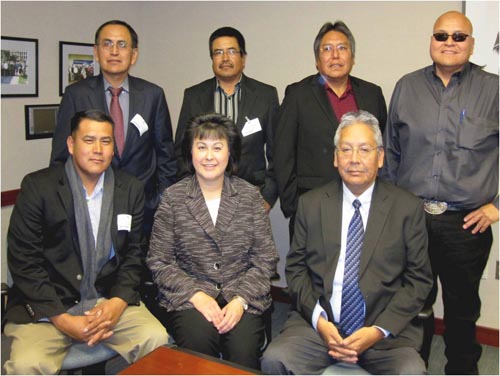 San Carlos Apache Tribe
---
FY2012 Update: Proposed Grant Savings
I have heard some questions about a part of the FY2012 President's Budget for IHS that proposes some small grant programs proposed for elimination. The purpose was to direct these savings towards budget priorities that impact a greater number of patients and Tribes. All Agencies of the federal government are doing what they to help with the federal deficit and difficult choices must be made in a time of fiscal responsibility. Tribes have indicated to me in numerous consultation sessions a preference to move away from grants and more towards funds going directly into healthcare services without having to compete for those funds. These proposed savings give us an opportunity to have a discussion about tribal priorities for funding. The FY2012 President's budget is a proposed 14 percent increase that focuses on maintaining current services and targeting tribal priorities for increases to Purchased/Referred Care (PRC), increasing access to care, funding our lowest level of need funded sites and contract support costs. We are fortunate that the IHS proposed increase is one of the highest priorities in the HHS budget. The overwhelming input I have received from Tribes on the budget is the need for more funding for basic healthcare services to go directly to all of our facilities. I would like to encourage you to provide your input on this or any other issue through our consultation email address: consultation@ihs.gov.
---
New IHS Suicide Prevention Public Service Announcement Narrated by Indian Youth
We all remain very concerned and troubled about the high number of suicides in Indian Country. The IHS recently completed 10 Suicide Prevention Listening Sessions throughout Indian Country with our partners at the Substance Abuse and Mental Health Services Administration and the Department of the Interior. Comprehensive information about resources for suicide prevention can be found on the Suicide Prevention site. We are releasing a new public service announcement about suicide prevention that is narrated by Jack Herne, who is a 15-year old enrolled member of the St. Regis Mohawk Tribe. We thank Jack for his inspiring words and commitment to help other young Indian people.
Download Video [MP4 - 17MB] | Transcript [DOC - 16KB]
Subscribe to get the blog by email:
Required fields are marked with an asterisk.
2023
2022
2021
2020
2019
2018
2017