The Indian Health Service continues to work closely with our tribal partners to coordinate a comprehensive public health response to COVID-19. Read the latest info.
July 2018 Blogs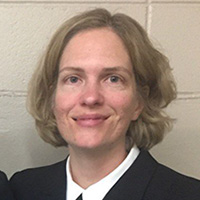 July 20, 2018
by Capt. Cynthia Gunderson, PharmD, Vice-Chair of the IHS National Committee on Heroin, Opioids, and Pain Efforts (HOPE) Committee
The Indian Health Service launched a new IHS opioid website to share information and increase communication surrounding opioids with key stakeholders across Indian Country. The new site is available at www.IHS.gov/opioids.
The IHS opioids website provides patients, health care providers, tribal ... Continue reading
Subscribe to get the blog by email:
Required fields are marked with an asterisk.
2022
2021
2020
2019
2018
2017
2016
2015
2014
2013
2012
2011
2010