The Indian Health Service continues to work closely with our tribal partners to coordinate a comprehensive public health response to COVID-19. Read the latest info.
December 2018 Blogs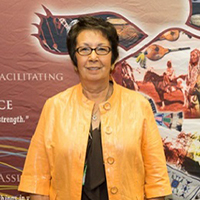 December 7, 2018
by Georgianna Old Elk, IHS Community Health Representative Program Lead
This year commemorated the 50th anniversary of the Indian Health Service Community Health Representatives Program. This milestone celebrated the tremendous strides Community Health Representatives have made in bridging the cultural, language, and systems gaps between native people and health ... Continue reading
Subscribe to get the blog by email:
Required fields are marked with an asterisk.
2022
2021
2020
2019
2018
2017
2016
2015
2014
2013
2012
2011
2010