This year, the Indian Health Service welcomed a new group of student interns to work remotely on projects throughout the agency.
The Virtual Student Federal Service Exit Disclaimer: You Are Leaving www.ihs.gov , formerly known as the Virtual Student Foreign Service, managed by the U.S. Department of State, is the largest virtual internship program in the world. IHS became the 31st federal agency to participate, joining agencies like the Bureau of Indian Affairs, Peace Corps, NASA, Central Intelligence Agency, and the U.S. Department of Education in connecting with students across the globe on developing innovative ideas and projects across the government. The VSFS Internship is available to U.S. students from the college level or above degree or certificate program. Because of its flexibly, students can participate in the internship from anywhere in the world.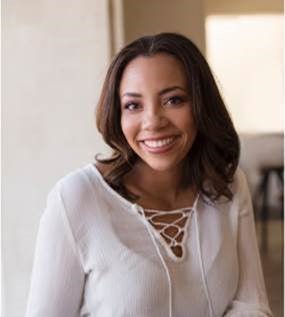 Interns are unpaid, thus volunteering their time to assisting the IHS through online projects. Meanwhile, e-Interns are also establishing connections and gaining valuable experience. Imani Hicks, a member of the Pechanga Band of Luiseño Indians and a Senior Public Policy student from Duke University, says she chose the VSFS program because it exposes her to the Office of Urban Indian Health Programs as well as health care policy for American Indian and Alaskan Native people. She is looking forward to the many projects within her position at the OUIHP, but more specifically in addressing Missing and Murdered Indigenous Women.
Due to the COVID-19 pandemic, the IHS is employing an "all hands on deck" approach, which includes opportunities for virtual interns to work on projects that have an immediate impact within tribal communities that continue to experience some of the highest rates of infection. Some of the projects include:
Creating handouts on COVID-19 resources for Residential Treatment Centers;
Creating social media strategies and campaigns for health promotion and improving health literacy.
Creating educational materials for Cancer and Tobacco Prevention;
Developing a tracking mechanism for Hepatitis C Surveillance; and
Organizing materials for the 3rd Annual Autism Awareness Interagency Roundtable.
The IHS accepted 23 students, in both the undergraduate and the graduate levels. With a wide variety in their topics of study and their background in tribal and urban Indian communities, we are excited to see the support they will bring to our programs.
More information on the Virtual Student Federal Service, including how to apply, is available on the IHS Student Opportunities web site. Applications for the 2020-2021 academic year will be accepted in July 2020.
Related content:
Virtual Internship Program Brings Students Across the Country to IHS
Virtual Student Federal Service Exit Disclaimer: You Are Leaving www.ihs.gov
Office of Urban Indian Health Programs