The Lawton Indian Hospital is celebrating 100 years of caring for patients in the Lawton-Ft. Sill area, 85 miles southwest of Oklahoma City. Today, the hospital provides care to more than 23,000 patients.
In the early 1900s, Kiowa tribal leaders lobbied for a hospital. In 1914, Congress approved funding for the Kiowa Indian Hospital. Construction was completed in 1915 and the Kiowa Indian Hospital opened in early 1916. In 1967, the Lawton Indian Hospital was built and most of the original Kiowa Indian Hospital structures were demolished.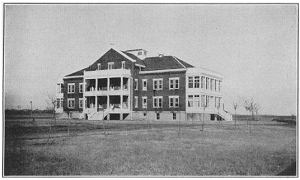 The hospital has seen significant enhancements in the years since, one of the most significant projects was the 2007 addition of an outpatient clinic. This new space houses doctors' offices, a pharmacy, a chapel and a conference room. In the past 4 years, several departments have been renovated. Just in the last year, the Lawton Indian Hospital has added new modular dental, behavioral health, and public health nursing buildings. The facility is now triple the size of the original 1916 hospital.
Throughout the years several specialized service lines have been established such as dental care, oral maxillary surgery, audiology, optometry, podiatry, ophthalmology, behavioral health and Diabetes treatment and prevention. In the last ten years, services were further expanded to include: CT scan, bone scan, ultrasound, mammography, MRI, wound care, rheumatology, endocrinology, psychiatry, infusion therapy, physical therapy, respiratory therapy and most recently otorhinolaryngology.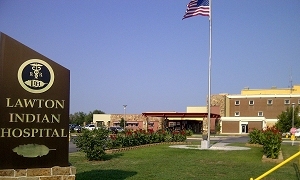 The Lawton Indian Hospital is licensed for 24 inpatient beds. In recent years, the hospital's reputation for providing special services such as long-term antibiotic therapy and end-of-life care has grown to a degree that our services are in very high demand. This extension of our inpatient services, including case management, has helped to improve our average daily patient load as well as our relationships with the tribal social services liaisons and with staff from the surrounding area hospitals.
The Lawton Service Unit has partnered with the seven tribes of Southwest Oklahoma (Apache, Fort Sill Apache, Caddo, Comanche, Kiowa, Wichita, and Delaware), the Veterans Health Administration, Oklahoma Healthcare Authority, Oklahoma Department of Human Services, Bureau of Indian Education, and the Bureau of Indian Affairs to improve the access, continuity of care, and resources utilization for all American Indian and Alaska Native patients.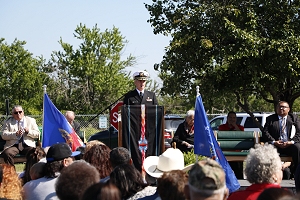 Quality and patient safety are the key values and drivers of all patient care provided at the Lawton Service Unit. By implementing initiatives such as: Improving Patient Care, Partnership for Patients Exit Disclaimer: You Are Leaving www.ihs.gov , The Joint Commission survey process, College of American Pathologist survey, Hospital Consumer Assessment of Healthcare Providers and Systems, and Inpatient Quality Reporting Exit Disclaimer: You Are Leaving www.ihs.gov we continually strive to improve health outcomes for Native American populations.
Capt. Greg Ketcher, OD, is a member of the Cherokee Nation of Oklahoma. He received both his Bachelor of Science degree in 1987 and his Doctor of Optometry degree in 1988 at Northeastern State University in Tahlequah, Oklahoma.