The Indian Health Service proposes in a recent Federal Register Notice Exit Disclaimer: You Are Leaving www.ihs.gov to expand the geographic boundaries of the Service Delivery Area for the Wampanoag Tribe of Gay Head (Aquinnah). Since 1987, when the Bureau of Indian Affairs recognized the Tribe, the Service Delivery Area has been comprised only of the island of Martha's Vineyard in Dukes County, Massachusetts. At the request of the Tribe, IHS reexamined this Service Delivery Area. If the Service Delivery Area is expanded, the Tribe estimates that 268 enrolled Aquinnah members will gain access to the Purchased/Referred Care Program as a result of this change. These members reside in Barnstable, Bristol, Norfolk, Plymouth and Suffolk counties in Massachusetts.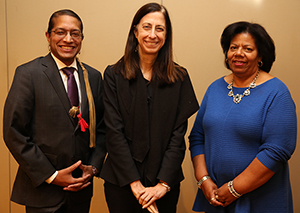 IHS Service Delivery Area boundaries help to determine which individuals receive IHS-funded purchased/ referred health care. This program funds primary and specialty health care services purchased from private health care providers because they are not available at IHS or tribal health care facilities. American Indians and Alaska Natives who reside in an approved Service Delivery Area may be able to access this type of care. However, members of the Tribe who reside off the island of Martha's Vineyard have been ineligible.
The Tribe will use its existing federal allocation for Purchased/Referred Care Program funds to provide services to the expanded population. No additional financial resources will be allocated by IHS to the Tribe to provide services to tribal members residing outside the existing service area.
Terri Schmidt, R.N. is the Acting Director of the Office of Resource Access and Partnerships for the Indian Health Service where she is responsible for providing direction and leadership in the areas of purchased/referred care, business office/third-party collections and partnerships with other Agencies and organizations. Ms. Schmidt is Arapaho and a member of the Cheyenne and Arapaho Tribes of Oklahoma.