The Office of Information Technology and the Office of Resource Access and Partnerships hosted the 2018 Indian Health Service Partnership Conference, July 30 - August 2 at the Phoenix Convention Center in Phoenix, Arizona. This year's theme, Together towards Tomorrow – the Power of Partnerships highlighted the capacity of key programs to collectively improve the healthcare we provide our patients. This three day event provided valuable information for federal, tribal and urban healthcare administrators, managers and front-line staff who work in information technology, business office and Purchased/Referred Care programs and health information management departments. This conference was intended to advance attendees' understanding of their role in the provision of healthcare, how they support today's Indian health system and the role of information technology in delivering quality healthcare and managing resources efficiently.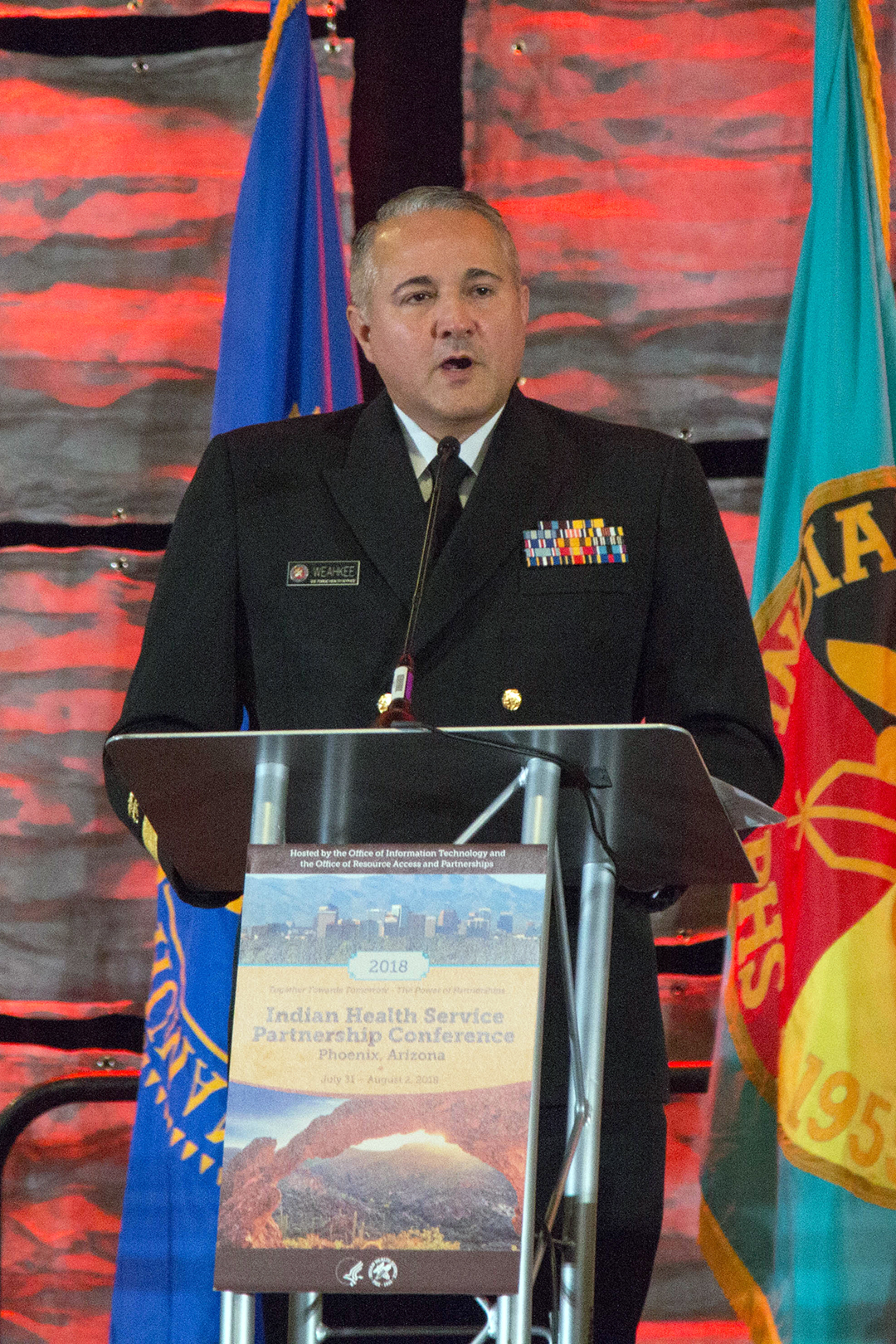 During the opening general session, Rear Adm. Michael D. Weahkee, IHS acting director, updated the attendees on what is happening around the IHS. He highlighted several topics that are open for tribal consultation and urban confer, the IHS Strategic Plan for 2018-2022, and the launch of the new IHS opioid web site. Conference attendees were given the opportunity to learn about various topics ranging from information technology cyber security to coding and privacy in health information technology; from account reconciliation to debt and account management; and from Purchased/Referred Care policy to business office best practices.
The Office of Information Technology placed a significant emphasis on cybersecurity this year to highlight the current threats to IHS and our partners. They sponsored over 45 presentations from a diverse staff of subject matter experts from area offices, service units, HHS Office for Civil Rights Exit Disclaimer: You Are Leaving www.ihs.gov , Centers for Medicare and Medicaid Services Exit Disclaimer: You Are Leaving www.ihs.gov , and the Office of Inspector General Exit Disclaimer: You Are Leaving www.ihs.gov . Presentations informed attendees on advances in the information technology community, cybersecurity, national health care initiatives, coding, and third-party billing to include Medicare, Medicaid, and private insurance.
Other highlights of this year's conference focused on the health and wellness track, which offered mini coaching sessions. These sessions were designed to focus on the mind, body, and spirit, and to provide stress relief techniques for providers, caretakers, and frontline staff who care for patients. Also highlighted was the use of dashboards, such as the new IHS National Accountability Dashboard for Quality. Participants learned how dashboards can be used to streamline processes and make data immediately available to program offices across the agency helping managers make more informed data driven decisions.
Over 1,600 people registered, making this year's Partnership Conference the largest to date. Attendees are encouraged to complete the IHS Partnership Conference evaluation survey Exit Disclaimer: You Are Leaving www.ihs.gov . Presentations from the breakout sessions are available online Exit Disclaimer: You Are Leaving www.ihs.gov .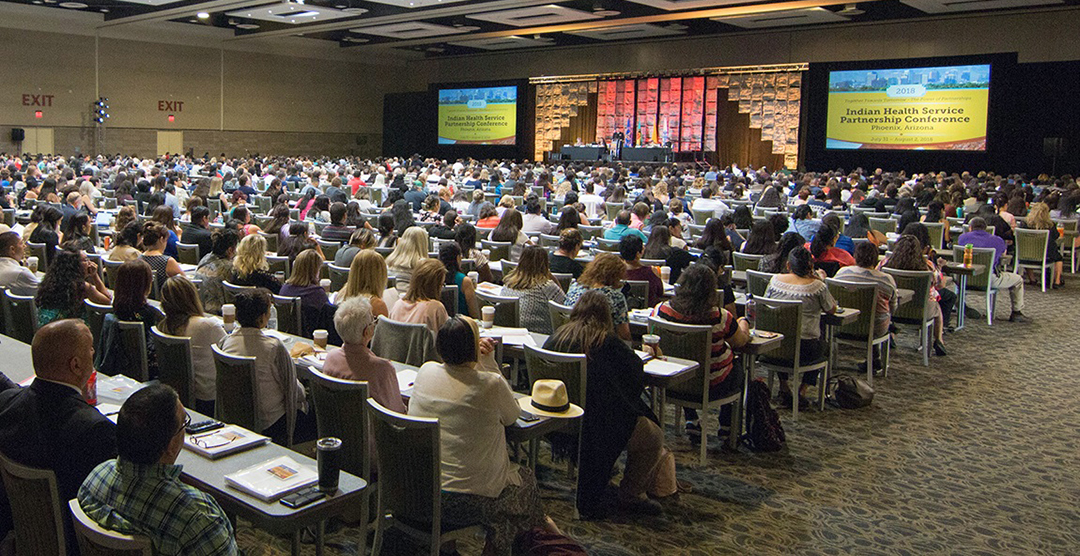 Related Content
2017 IHS Partnership Conference
IHS looking towards future for Health IT
Indian Health Programs Are Seeking Health Care Professionals